Let's face it, rugs are essential when it come to home decor. A well-chosen rug can significantly impact the ambiance of your living room, bedroom, dining room, or anywhere else that it's placed. It can add an element of sophistication, bring together disparate pieces of furniture, or provide a focal point to your room. Choosing the right rug can be a hassle, between trying to mesh the rug with your current decor, making sure the pattern and texture flow with your space, and knowing which style of rug to choose! If you're a little indecisive, or if your decor is a mix of styles, then you should consider a transitional rug!
Transitional rugs take inspiration from both modern and traditional styles, making them perfect for any space that doesn't fit the criteria for one specific design. And transitional rugs themselves come in an abundance of colors, styles, and sizes, meaning that the choices are endless... which can still be a daunting decision to make. We here at Decorsify want to make the rug-buying process as seamless as possible, so keep reading for tips on choosing the perfect transitional rug for you!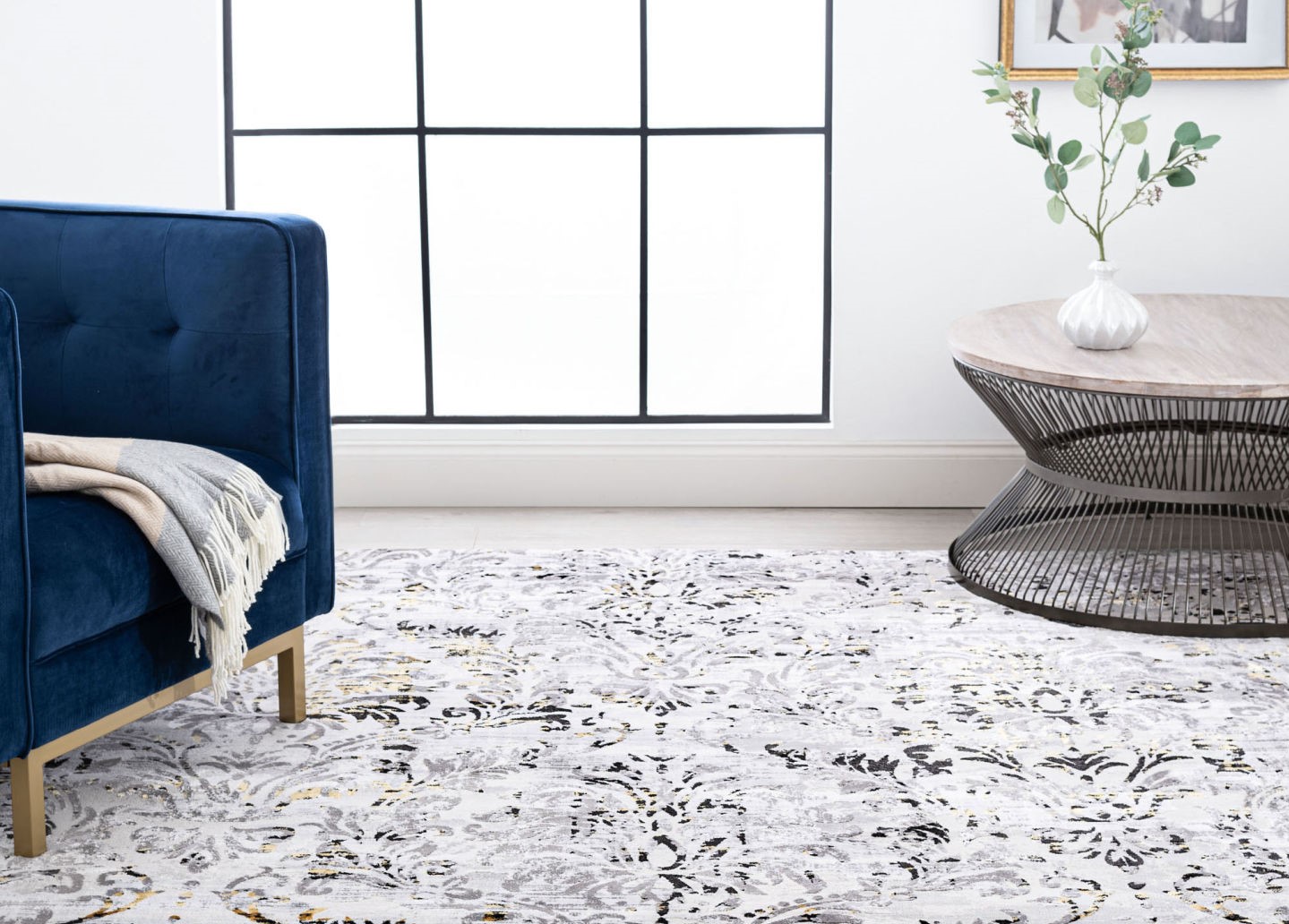 Define Your Style
The first step in choosing the perfect transitional rug is to define your style. While transitional rugs are known for fitting any branch of design, you should still have some idea in mind of what you're trying to shoot for. Whether you lean towards eclectic decor, earthy neutral, or even traditional farmhouse, there is guaranteed to be a transitional rug to fit your needs. They are extremely versatile and blend well with various design styles, bridging the gap between traditional and modern decor... but that doesn't mean any rug will accommodate any decor. Take a look at your current designs, what you do and don't like, and go from there!
Consider Your Layout
The size and layout of your room is a crucial piece of the puzzle for selecting the right transitional rug for you. A large rug works well in an open floor plan, creating a defined space and anchoring your furniture, while a smaller rug can create a cozy atmosphere in a smaller room or serve as an accent piece. Therefore, It is essential to measure your room accurately and consider the placement of your furniture before purchasing a rug. Measure your room in its entirety, then move on to measure each of your larger pieces of furniture, as well as where you think you'll want your rug to lay. Outline the areas in tape so you can get a mental image of what your future rug will look like when it's placed.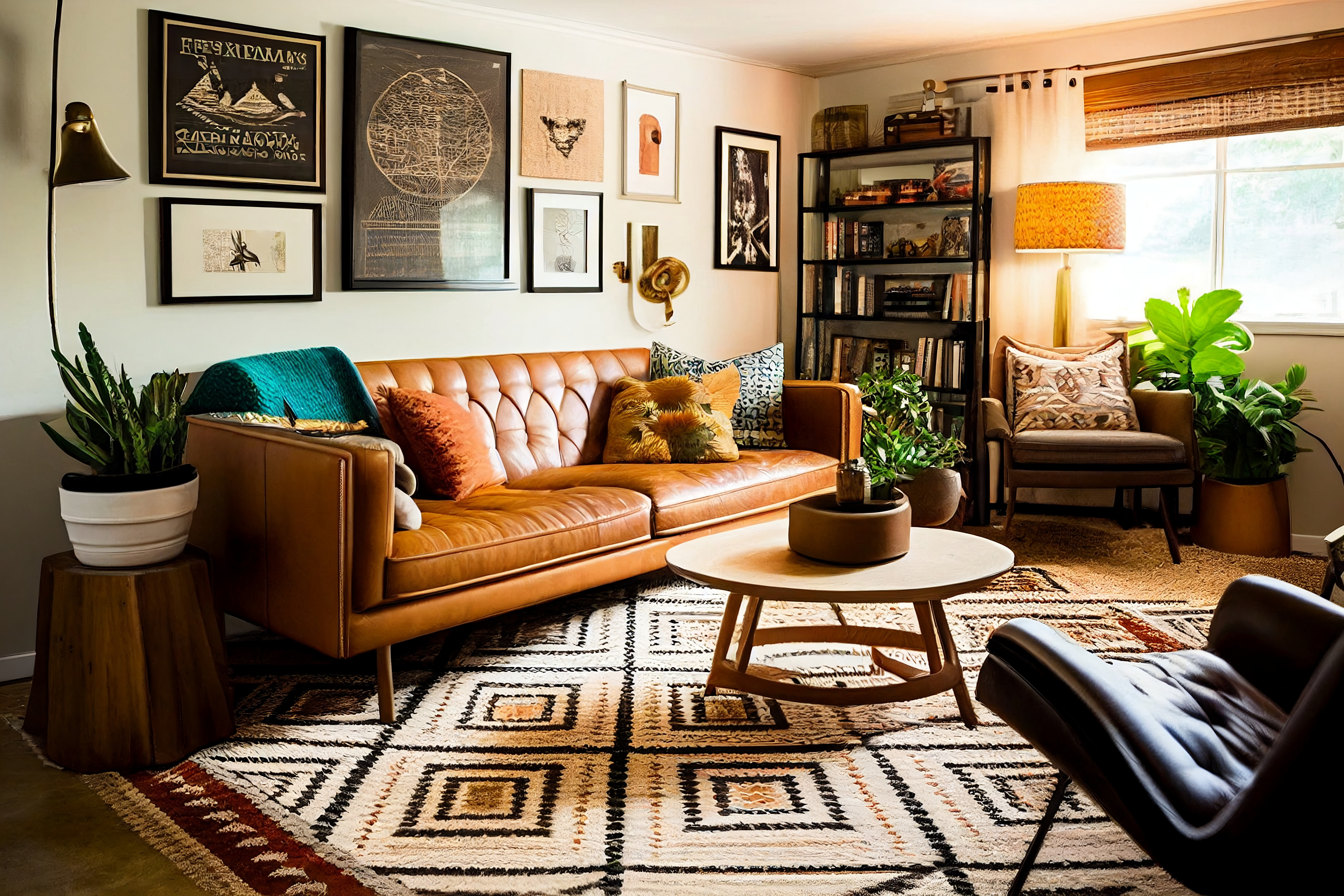 Colors and Patterns
Color is, as you likely know, the most important factor when choosing a rug. Paying attention to what colors you like together, knowing which ones compliment the feel of your home and which ones clash with one another, is critical. The color of your transitional rug should accommodate the existing color scheme of your room while also providing some contrast, either with an extra pop of color, texture, or an opposing pattern. If you want to play it safe, neutral colors like beige, gray, and cream are versatile and blend well with various color schemes. Alternatively, a vibrant rug can add drama and depth to your space if you want to make a bold statement and try something a little more daring!
Set Your Budget
Whenever you're picking out a rug, setting a budget is an important part of the process. Transitional rugs can be made from plenty of different materials and also come in an abundance of sizes, meaning that the prices can vary. Decorsify is a great place to start shopping for rugs without breaking the bank, as our options for transitional rugs - and other rug styles, at that - are luxury at a price! You should also consider washable transitional rugs for the higher-traffic areas of your home, or higher-pile transitional rugs if you're angling to up the comfort. Either way, make sure your rug is in your price range without looking cheap!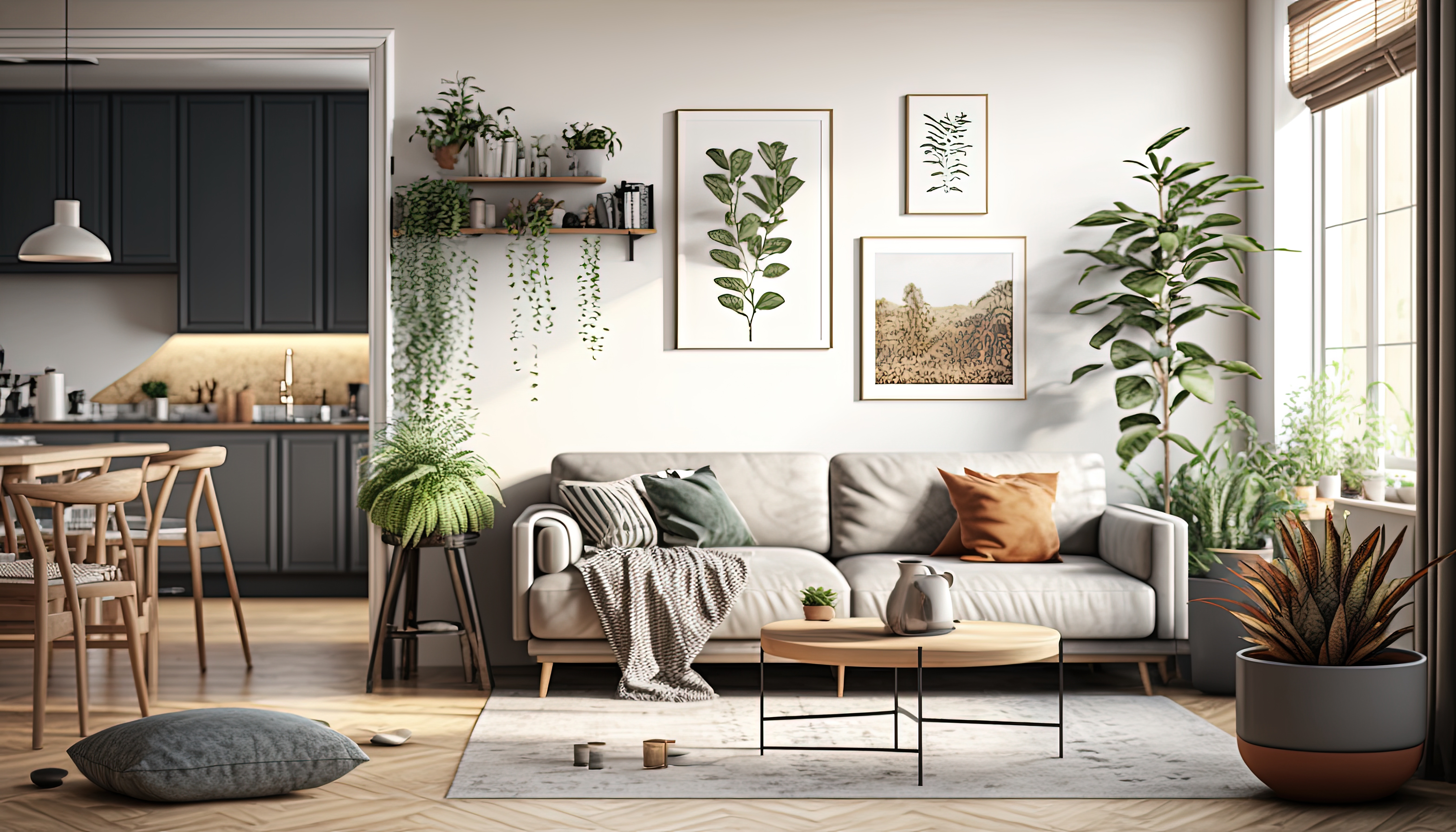 Benefits of Transitional Rug
One of the biggest advantages of transitional rugs, as mentioned above, is their versatility. Transitional rugs can accompany any pre-determined decor styles without disrupting what you have in your space, and while still adding some extra pop and flair. In addition to their versatility, depending on the style and make of your transitional rug, there are other benefits as well. Washable rugs are durable and easy-to-clean, as are indoor/outdoor styles. High-pile shag transitional style rugs add more comfort than others, and can soften sound. Vibrant transitional rugs can serve as accent pieces, while subtle or neutral transitional rugs can anchor an entire room to its center. The benefits are endless, no matter what style or design of transitional rug you buy!
Decorsify: A Top Destination for Transitional Rugs
If you're in the market to add a transitional rug to your home, Decorsify is a top destination for finding the perfect one. Decorsify.com is an online store specializing in high-quality home decor items, including a large category of rugs, and is committed to providing customers with the best shopping experience.
Decorsify rugs include a wide range of sizes, colors, and patterns. Whether you're looking for a bold, geometric design or a more traditional floral pattern, we surely have all those who suit your style and needs - including dozens of transitional options!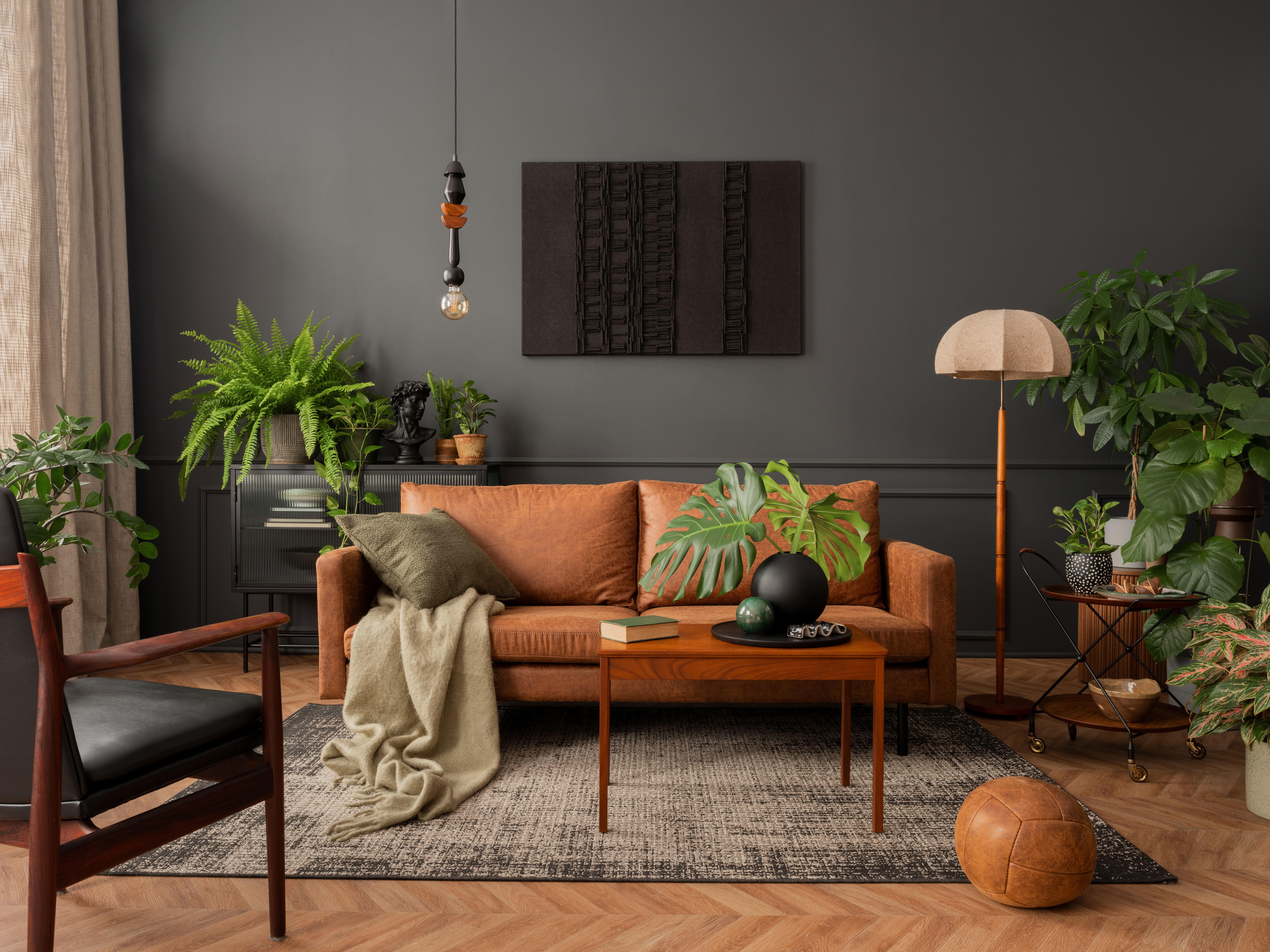 Frequently Asked Questions
What is a transitional rug, and how does it differ from other rugs?
A transitional rug is a type of rug that combines traditional and modern elements, making it versatile and suitable for various design styles. It differs from other types of rugs, such as traditional or modern rugs, by incorporating elements of both.
How do I choose the right size rug for my room?
When choosing a rug for your room, consider the size and layout of the room and the placement of your furniture. A large rug can create a defined space in an open floor plan, while a smaller rug can create a cozy atmosphere in a smaller room.
How much should I expect to pay for a transitional rug?
Transitional rugs come at various prices, from affordable options to high-end designer pieces. The price of the rug will depend on the size, material, and quality. Setting a budget before purchasing a rug is essential to avoid overspending.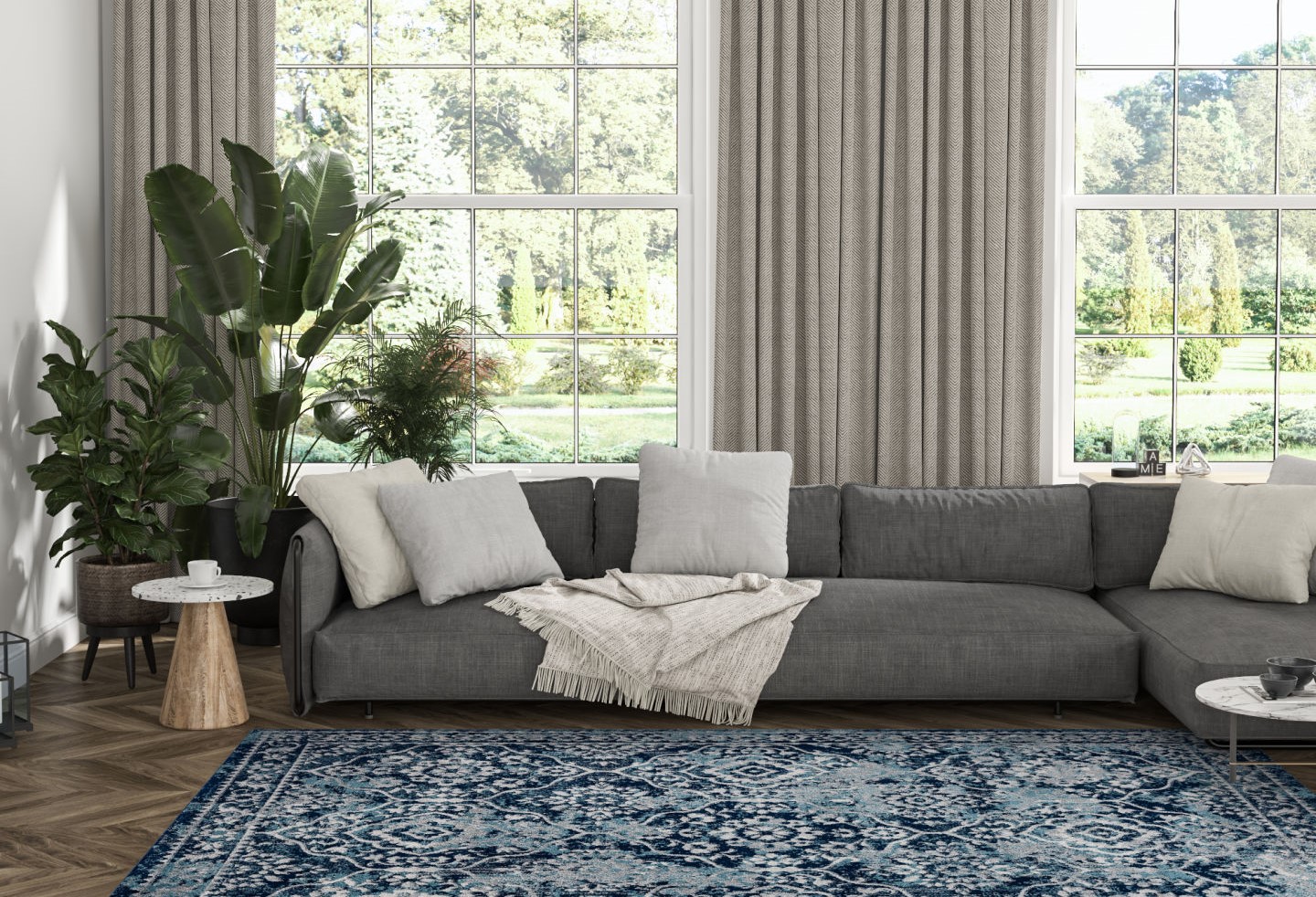 Selecting the perfect transitional rug requires careful consideration of your style, room size and layout, pattern, color, material, and budget. A well-chosen rug can elevate the ambiance of your living space, creating a cozy and inviting atmosphere. So, take the time to explore your options and choose a rug that compliments your decor and personal style. And while you're shopping, make sure to check out Decorsify's online catalogue!
If you need some other tips for your home design, make sure to take a look at the rest of our blog:
Top Reasons to Buy a Washable Persian Rug
5 Best Places in Your Home to Incorporate a Round Rug
Large Area Rugs: Everything You Need to Know