Looking for a captivating centerpiece for your space? Large rugs are the ultimate unifying piece in any room, with the ability to tie all decorative components in a space together and achieve a cohesive and appealing look. Still, with so many different designs, shapes, and sizes in the marketplace, finding a rug that fits your overall style can take a lot of time and consideration – more than you'd expect! To help you make an informed purchase, we've outlined the different large rugs for various decor styles, plus the essential factors to consider when you're making your purchasing decisions.
Different Styles of Large Rugs:
Transitional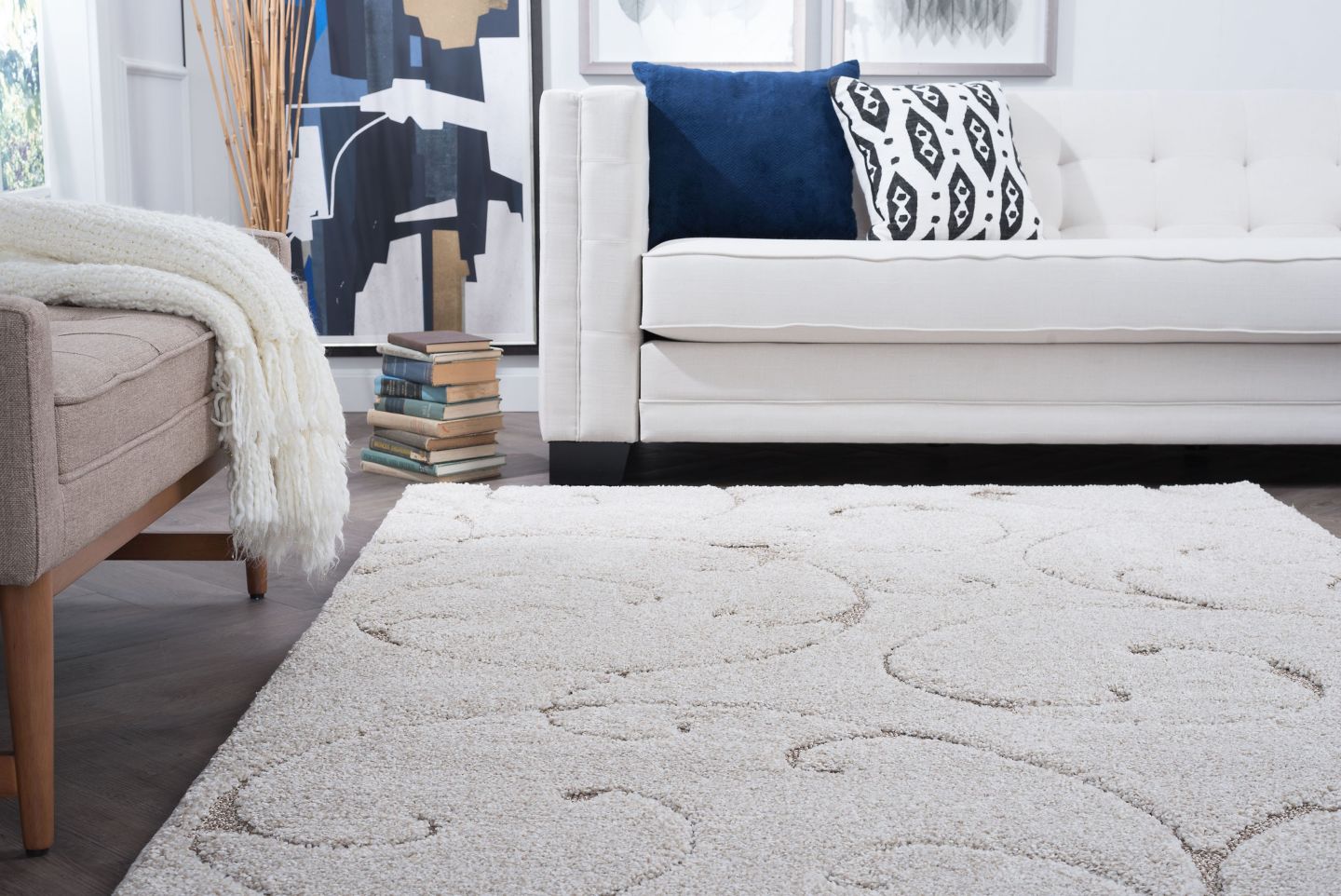 Transitional rugs have features of both traditional and contemporary rug styles. This fusion gives these rugs a more traditional, casual style with a modern twist. Some common themes in many transitional rugs are repetitive design elements. They also have a wide pool of colors, from light to dark. These ensure the rugs pair well with organic elements in a room, such as granite, stone, and neutral flooring. These are perhaps the best rugs to go with if you are still in the process of figuring out your personal style, or if you don't necessarily have a color scheme in mind - and they're an easy style to incorporate with a larger size.
Solid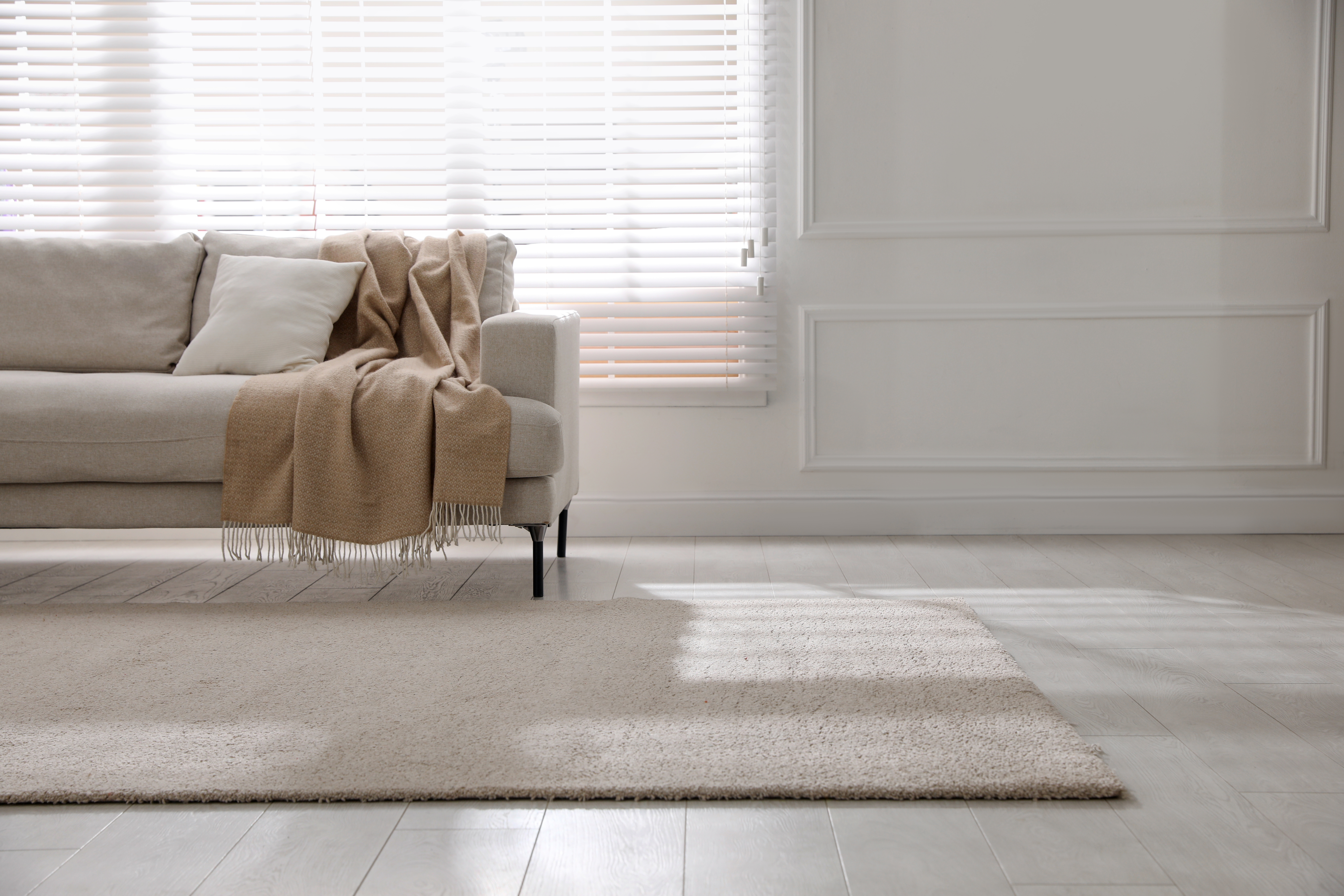 Solids rugs consist of a single color and a much simpler design than other styles of large rugs. They're perfect for rooms with already bold decorations, such as patterned wallpaper and furniture, as they pull attention away from those more striking features to create a visual balance in the room.
Plus, if you plan to redesign your space at any point, you can use the solid area rug as a base for your decorations – they are one of the safer options, like transitional rugs. Solid rags also come in various shapes and sizes to fit different rooms in a home, and with the correct layout, choosing one of these in a larger size will complete your room with ease!
Contemporary
Contemporary rugs resemble art pieces with bold colors, patterns, designs, and features. Contemporary rugs are also flexible in terms of design and can take either free-form and geometric designs, which allows them to fit into any decor, style, or piece of furniture seamlessly. These are the rugs to choose if you want your rug to make a statement, rather than serve as an addition to a statement already being made. If you have a theme picked out but don't yet have a centerpiece or a pop of extra flair, then a contemporary or abstract rug might be the way to go when choosing your large area rug.
Traditional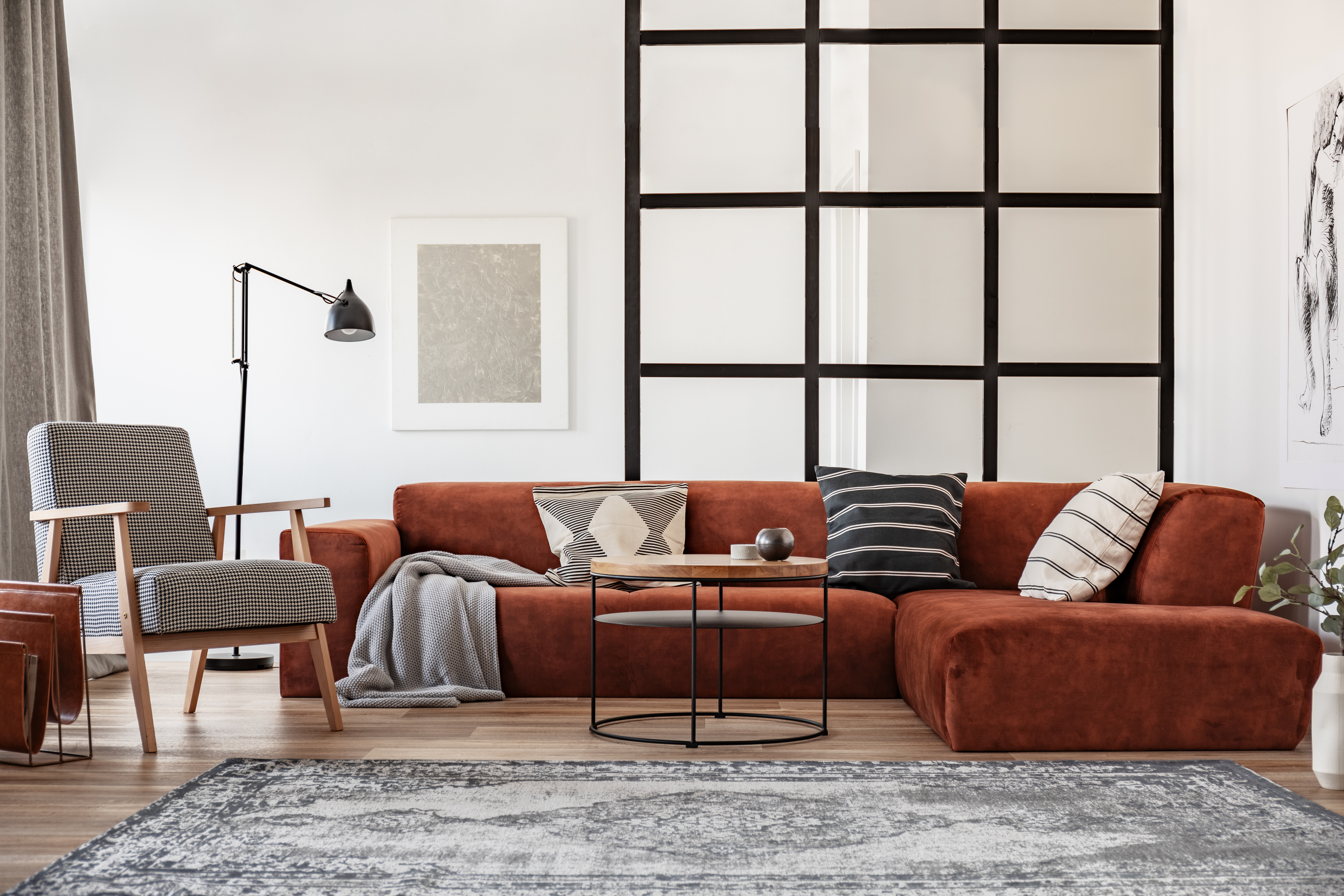 Traditional rugs are all about class and sophistication. Popular patterns include medallions, flowers, and other ornate elements of beauty. Traditional rugs also come in a wide range of colors, from maroon to red, black, navy blue, green, white, and brown, and everything in between, proving their versatility. A traditional rug can easily serve a room in a larger size because of how they look when filling a space.
Shag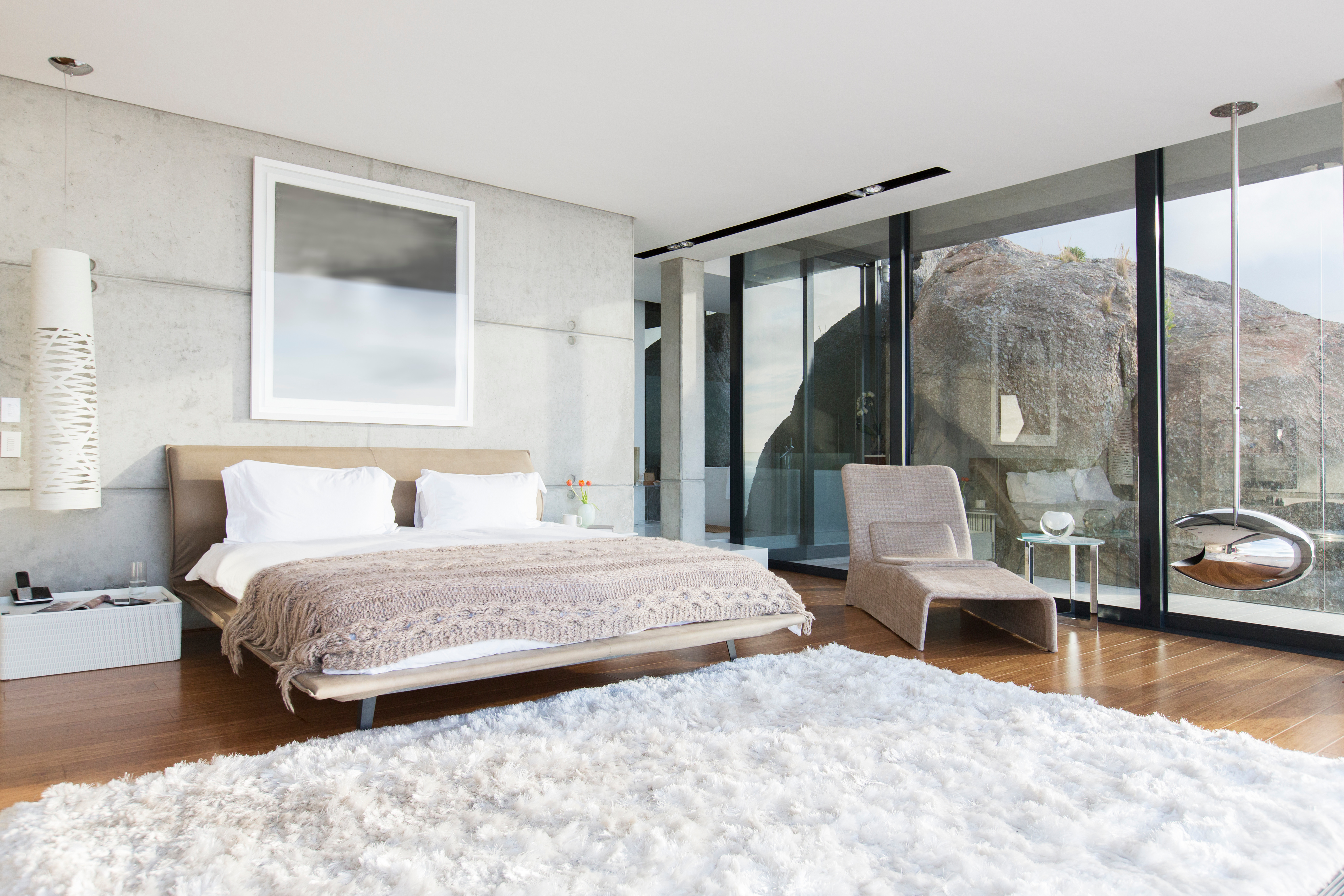 As their name suggests, shag rugs have a shaggy or uneven texture, though that shouldn't fool you. These rugs are among the softest to the touch in the market, with quality materials such as wool and cotton used to manufacture them.
What's more, shag rugs come in assorted colors and patterns that can contrast or complement numerous decor styles. You can also pair the larger shag rugs on the floors with the smaller shag rugs under sofas and beds for a more complementary look. These rugs are most popular in bedrooms and children's rooms for their soft texture alone but can fit well in any space.
Outdoor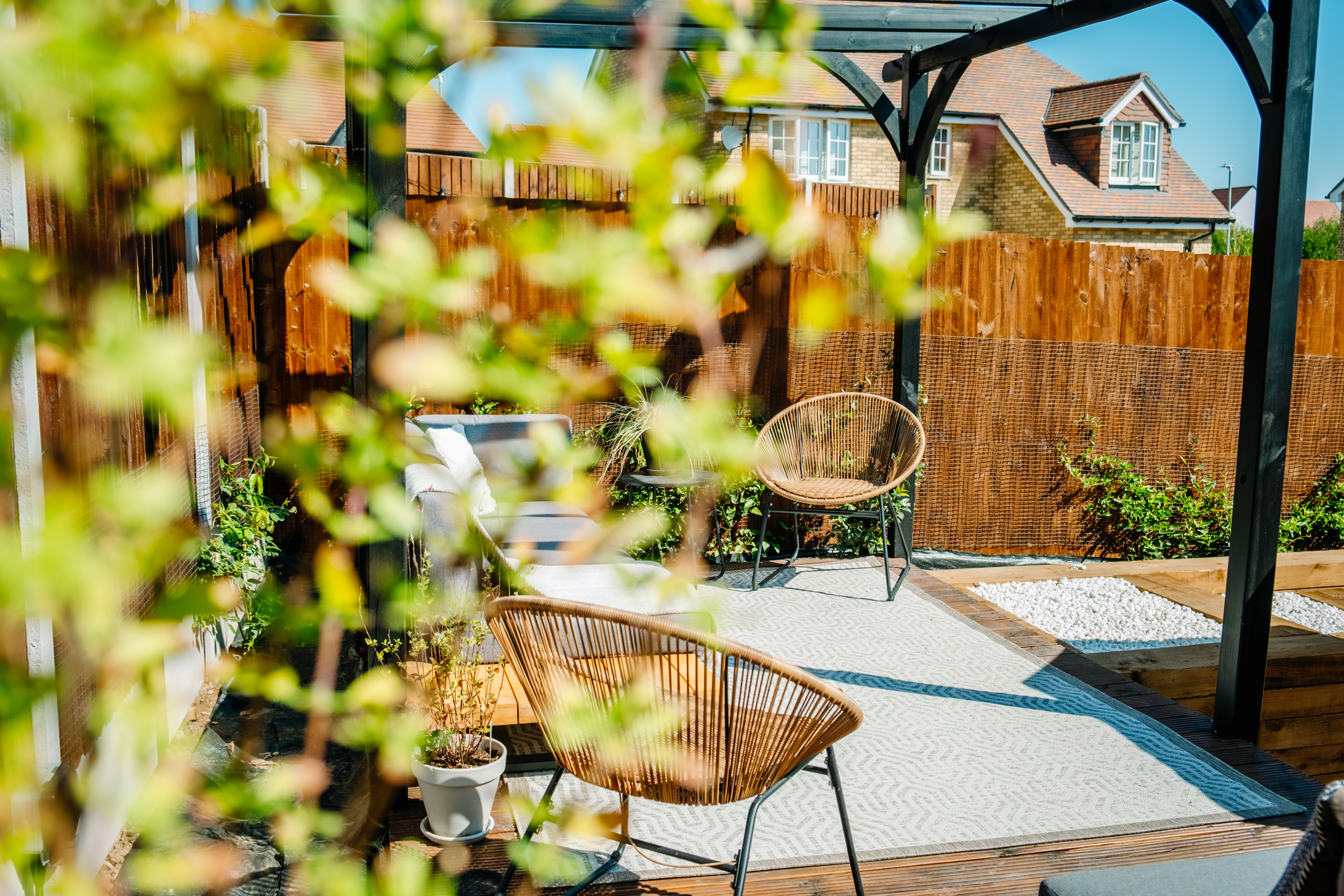 If you want to improve the look and feel of your outdoor space, large outdoor rugs can make your patio, porch, or entryway feel brand new. Neutral-colored outdoor rugs are excellent at complimenting the natural hues of the outdoors, while colorful outdoor rugs make the place livelier and can tie in colors from within your home, bringing them through the front door and expanding on them outside.
Furthermore, outdoor rugs are made of durable fibers designed to withstand harsh weather conditions. As a result, they remain comfortable and functional for as long as those inside!
Key Considerations When Choosing Large Rugs:
Space
The size of the space you want to cover should be the first thing you consider when purchasing an area rug. Measure the space you plan to cover and factor in the furniture on top of your rug.
For example, if it's the bedroom, the rug should be beneath the nightstand and extend at least three feet from all sides of the bed, while in the dining room all tables and chairs should fit atop the rug of your choosing. When unsure, map out the area with painter's tape to get a feel for what the rug will look like on the floor when testing out different measurements.
Foot Traffic
How many people will be stepping on or passing by your rug? Will kids have access to it? Is there a danger of extra dirt or mud, of spills or stains? Ask yourself these questions before settling on a specific area rug. If it's a low-traffic area like the bedroom, high-pile rugs with open weaves are the perfect choice since they are lush and cozy.
On the other hand, high-traffic areas such as the kitchen or hallways should favor low-pile rugs, since they have flat weaves that are easy to clean and vacuum. Or, better yet, a washable rug eliminates this concern completely!
Practicability
Although size, shape, and style all matter when choosing a rug, it's good to consider the practical implementations of the rug too. After all, you don't want a rug that looks good but doesn't supply an added protection layer to your floors or controlled temperatures.
To this end, you want to evaluate each space and know the appropriate and functional rug for the space. For example, you want a low-pile, warm rug for cold spaces like hallway floors, or a thicker shag rug for the floor of your nursery. You wouldn't choose a high–pile rug to go under a dining room table – it's things like this you must think through before making your purchase!
Rug Pad
Every rug in your home should have a rug pad under it. Rug pads are synthetic rubber material placed beneath rugs to hold the rug in place and prevent slipping. They also supply extra cushion to the floors underneath to avoid wear, and their grip is especially useful if you have kids running through your home.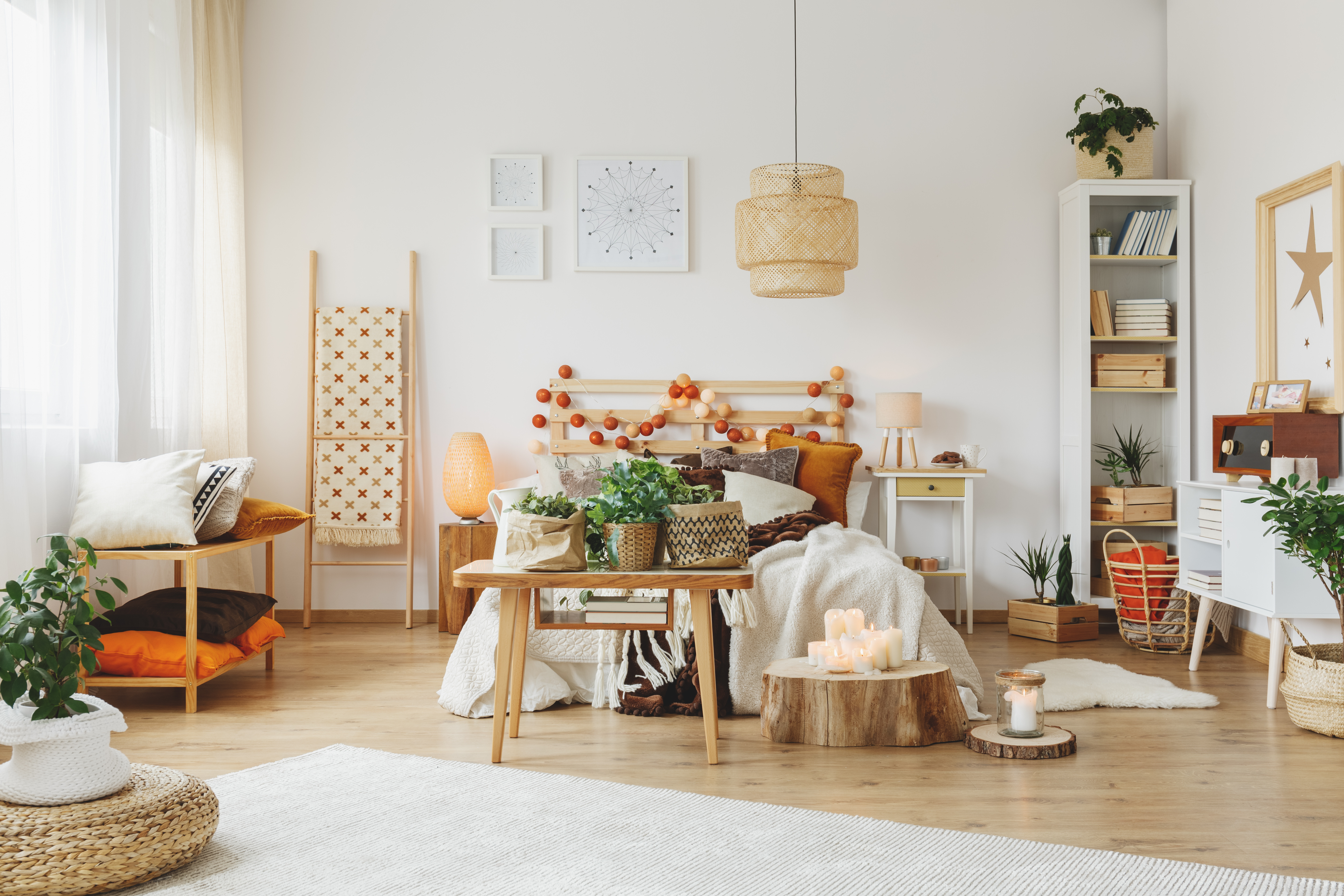 Choose from a Wide Range of Large Rugs at Decorsify
Decorsify has all these large rugs and more available, to help you on your area rug journey! Our inventory consists of rugs in a range of styles, colors, patterns, and designs suitable for a wide array of decor in rooms. Whether you want a bedroom, bathroom, living room, or outdoor rug, Decorsify has you covered. Our decor style experts also offer advice on the best rug based on your specific goals. Visit our website to check out our vintage and modern rugs fit for any space.