Picking the right size bed for your bedroom can be a big task, especially weighing all of the pros and cons that come with the different sizes of bed frame. Then, just when you think all of the decisions have been made, you're hit with a new task: choosing a rug to go underneath it.
If a king-size bed is the one for you, then there is a specific size range for you to choose from... and if you're still trying to pick one out, then you're in luck! In this blog, we here at Decorsify will provide the guidelines you need for finding the right-sized rug! Not only will it enhance your bedroom's look and feel, but it also adds another layer of texture and warmth. This guide has everything from determining the appropriate measurements of your room and bed size, to choosing colors or designs that compliment your theme. When creating the perfect bedroom aesthetic, one of the most important decisions is determining the size rug you need. This is especially true when you have a king-size bed, as this can make finding the right size even more difficult. So, let's dive in and discover the best size area rug for you and your bedroom.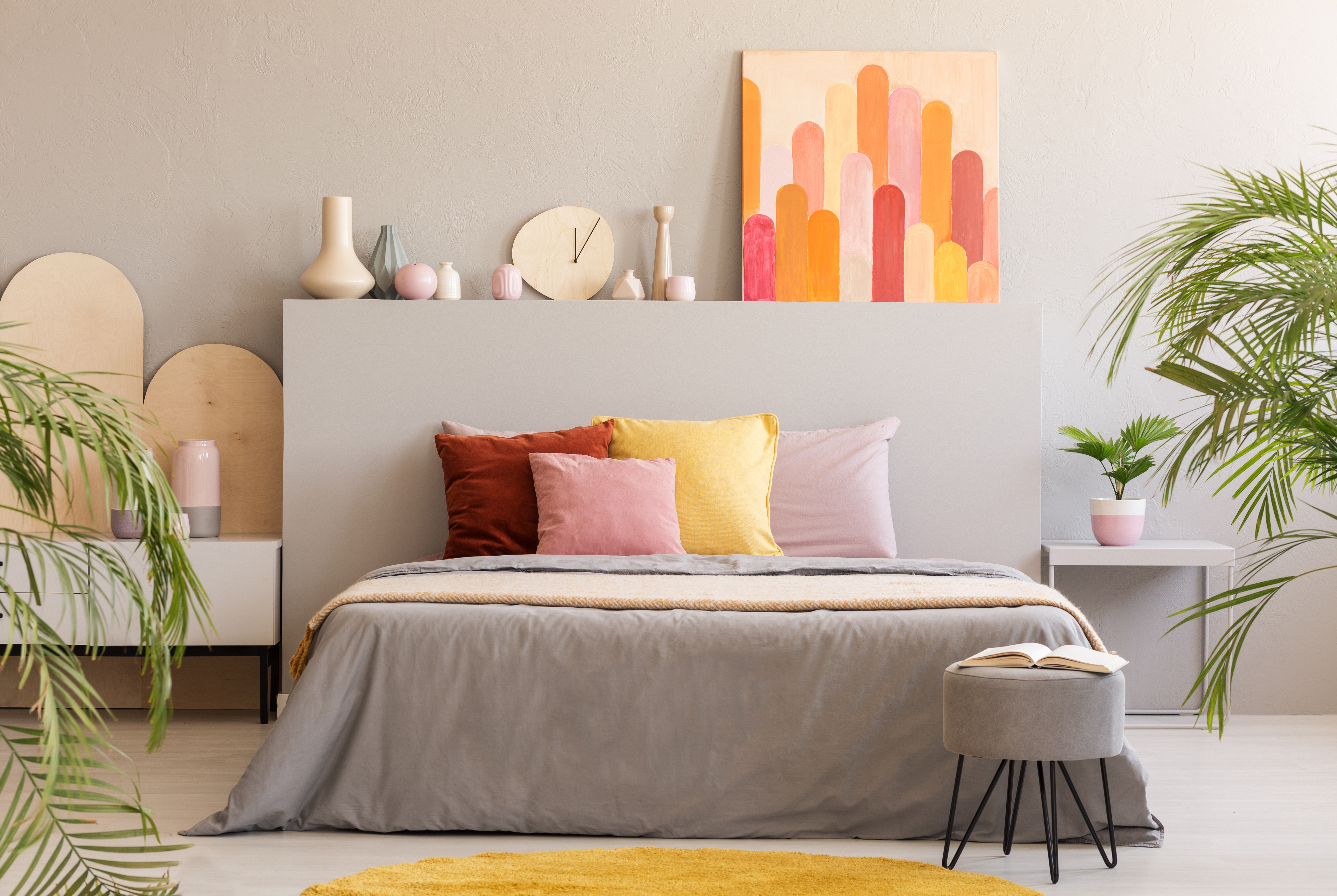 Determining the Appropriate Measurements
When determining the size of a room, it is important to consider the amount of space taken up by other furniture pieces, such as couches, armchairs and tables. You'll need to plan your layout before you ever begin your rug shopping – not only do you need to measure the size of the room itself, as we discuss further in the article, but you need to measure any significant furniture that your rug will extend beneath. This includes, obviously, your bed!
Choosing a Rug Style
When choosing a bedroom rug, several options are available to fit any space. An area rug is the best choice for larger bedrooms with a king bed, as you'll want something that can create a large impact when walking into the room. Alternatively, consider using a runner if you're looking for something smaller in scale to outline the bed rather than be placed beneath it. Perfect for spaces with two twin beds or small bedrooms, they can add dimension while ensuring they fit in tight areas or under bed pieces. In either case, these bedroom rugs can be an affordable and stylish way to complete the look of your bedroom and make it one of the most relaxing places in your home. Our tip if you're choosing a kind-sized bed, though, is to go with a rug large enough to cover all of the space underneath it, and then some!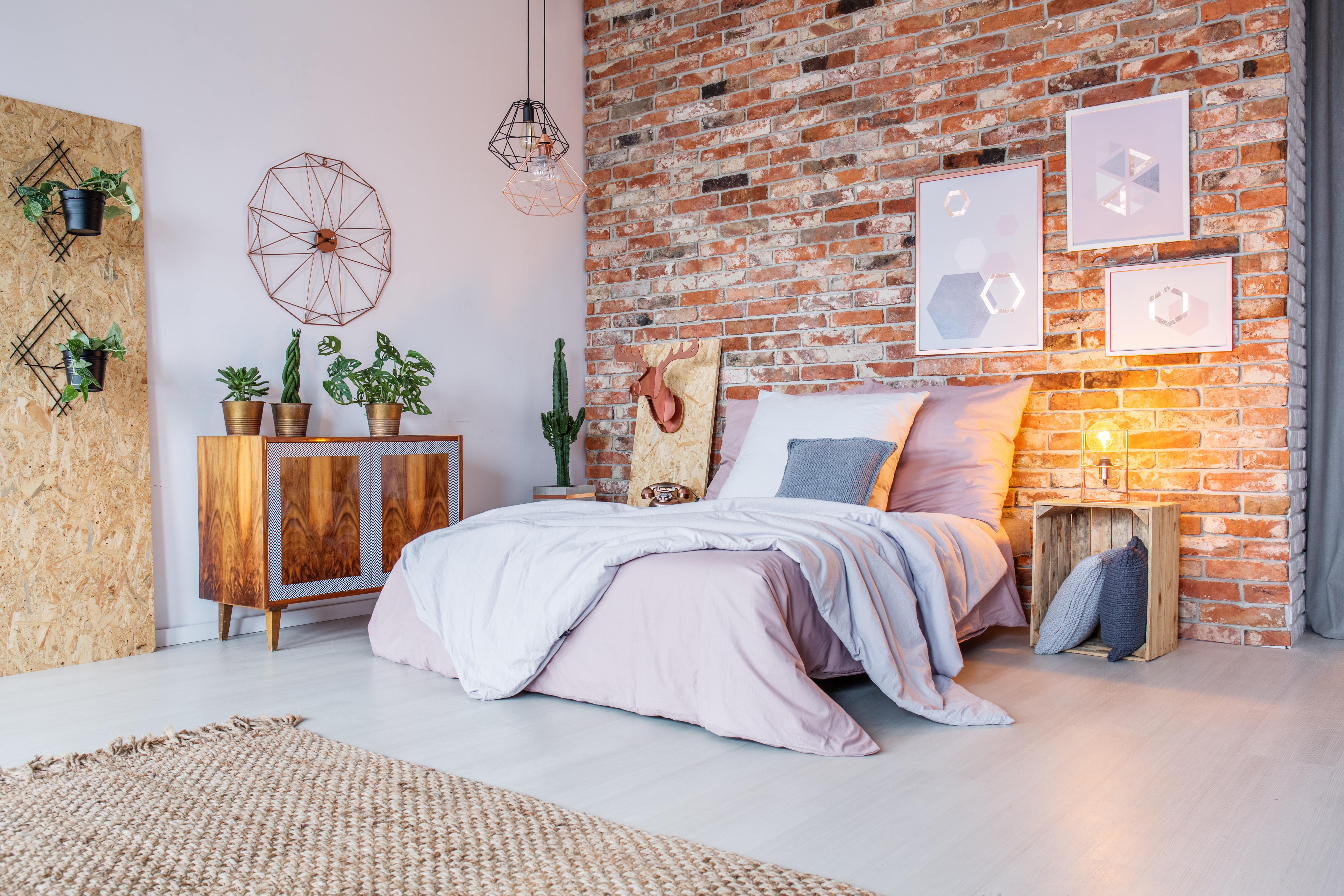 Taking Measurements
When shopping for rugs for the bedroom, it's important to measure from wall to wall, factoring in the width of any furniture. This ensures you have an adequate rug size to accommodate different pieces of furniture, like dressers and bookshelves. Considering the furniture size before purchasing a new rug could result in an undesirable outcome. When taking measurements for rugs for the bedroom, be sure to "measure twice and purchase once" - be sure to get the measurements right even if that means measuring and re-measuring, to avoid having to re-purchase a different size of rug, instead.
Determining Rug Size
After you've measured the space in your room, the furniture, and the floor that you want the rug to cover, your next step is to look at the different measurement options for the rugs themselves. Finding the seamless rug for your bedroom is a must for making it look and feel complete. For an impressive 11x15 area rug or a 9x12 washable rug, understanding what size to choose can be crucial. When selecting a rug for a king bed, you should shoot for a rug that is at least a few inches longer and wider than the bed (if possible), so that the entire underneath of the bed is covered, as well as a border around it. This way, the rug doesn't seem too large or overwhelming in a way that makes the bedroom cramped, but it also doesn't seem to small, or like it is stretching to try and fill the space.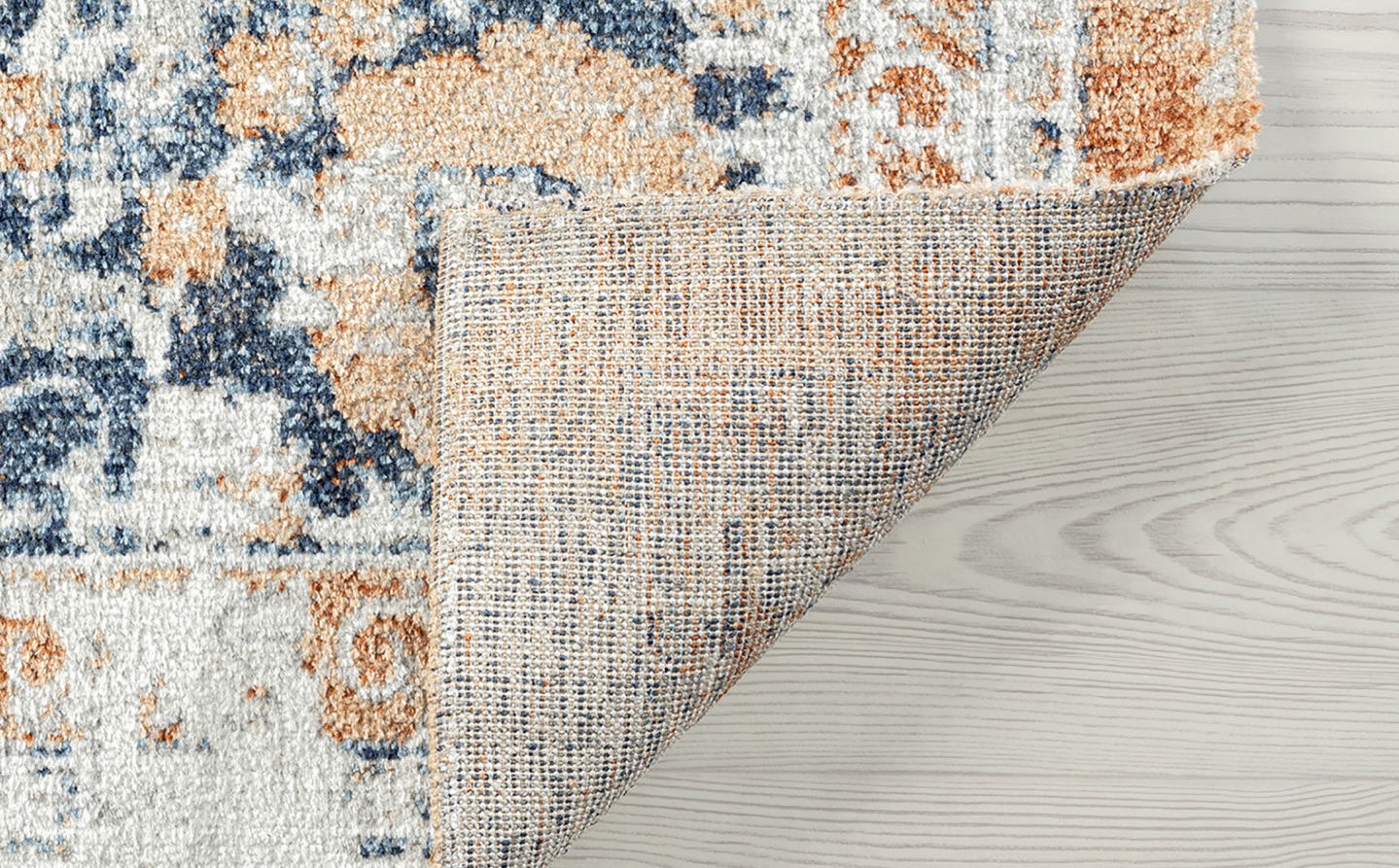 Choosing Your Style, Material, and Color Palette
Alright, all of the measuring is done! But now comes an even harder decision... figuring out what style or design will best fit your room. Rug styles range anywhere from contemporary to traditional, abstract to lodge-style, washable to shag. There are dozens of options to choose from, so no matter your specific décor style, you're guaranteed to find a rug that suits you. If you want a pop of color, maybe go for one of our multi-color rugs. If you're priority is comfort, maybe choose a high-pile shag rug with thick fibers, or if you want to ensure you rug will last in a high-traffic bedroom, choose something washable. With the right combination of rug and bedding, you can easily create an inviting and vibrant atmosphere in your bedroom, no matter the style you choose.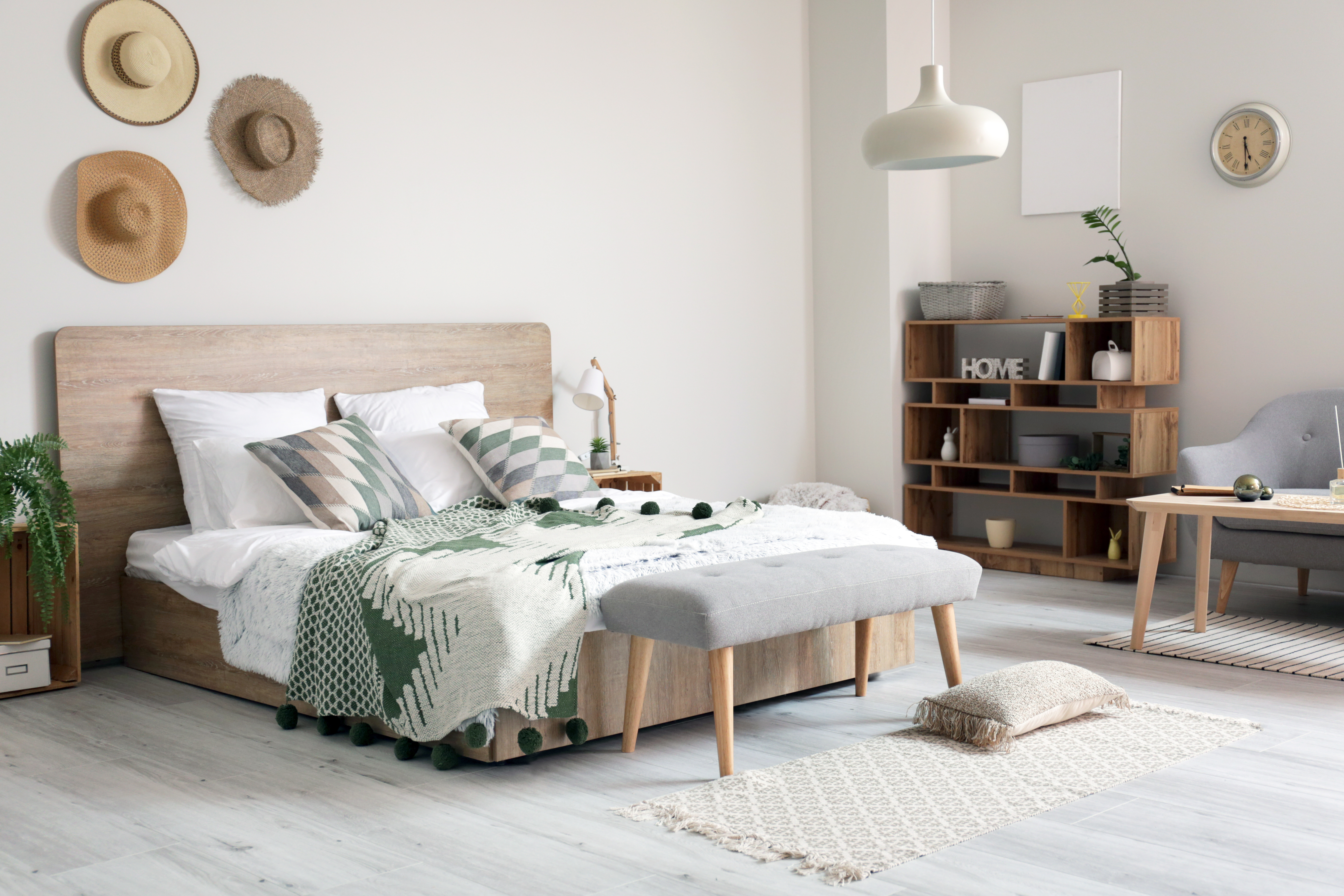 Frequently Asked Questions
What is the recommended rug size for a king bed?
When selecting a rug for a king-sized bed, it is recommended to choose a rug that is at least a few inches longer and wider than the bed on each side. For example, 8x10 feet or a 9x12 feet rug could be an excellent fit depending on your specific bedroom and its dimensions.
What is the difference between an area rug and a runner?
An area rug is a larger rug that can create a heavier impact when walking into the room, while a runner is a smaller rug that can add dimension to tight areas or under bed pieces.
What should be considered when choosing complementary colors/designs for a rug?
When choosing complementary colors/designs for a rug, consider creating an eye-catching combination with your bedding and carpeting. For example, a multicolor 8 x 10 area rug can provide a colorful focal point that seamlessly blends with decor such as pillows or curtains.
What if I'm considering a washable rug?
When looking for a washable rug, it is recommended to look for materials that are comfortable, durable, and easy to clean. This way, you can get the most wear out of your rug while still maintaining its beauty. Mildew-resistant materials like synthetic fibers could be a good option to consider.
All in all, when selecting a rug for your bedroom, the key is to accessorize without cluttering the room. Consider the size and measurements of the room, what type of rug would work best, and if you're looking for something specific regarding texture and design. Once you have everything in mind, it's time to shop around! Look for rugs that are comfortable and easy to clean, as well as in colors or designs that are complimentary with the rest of your decor. You've got this! And if you feel like you don't, or need an extra hand, we're here to help!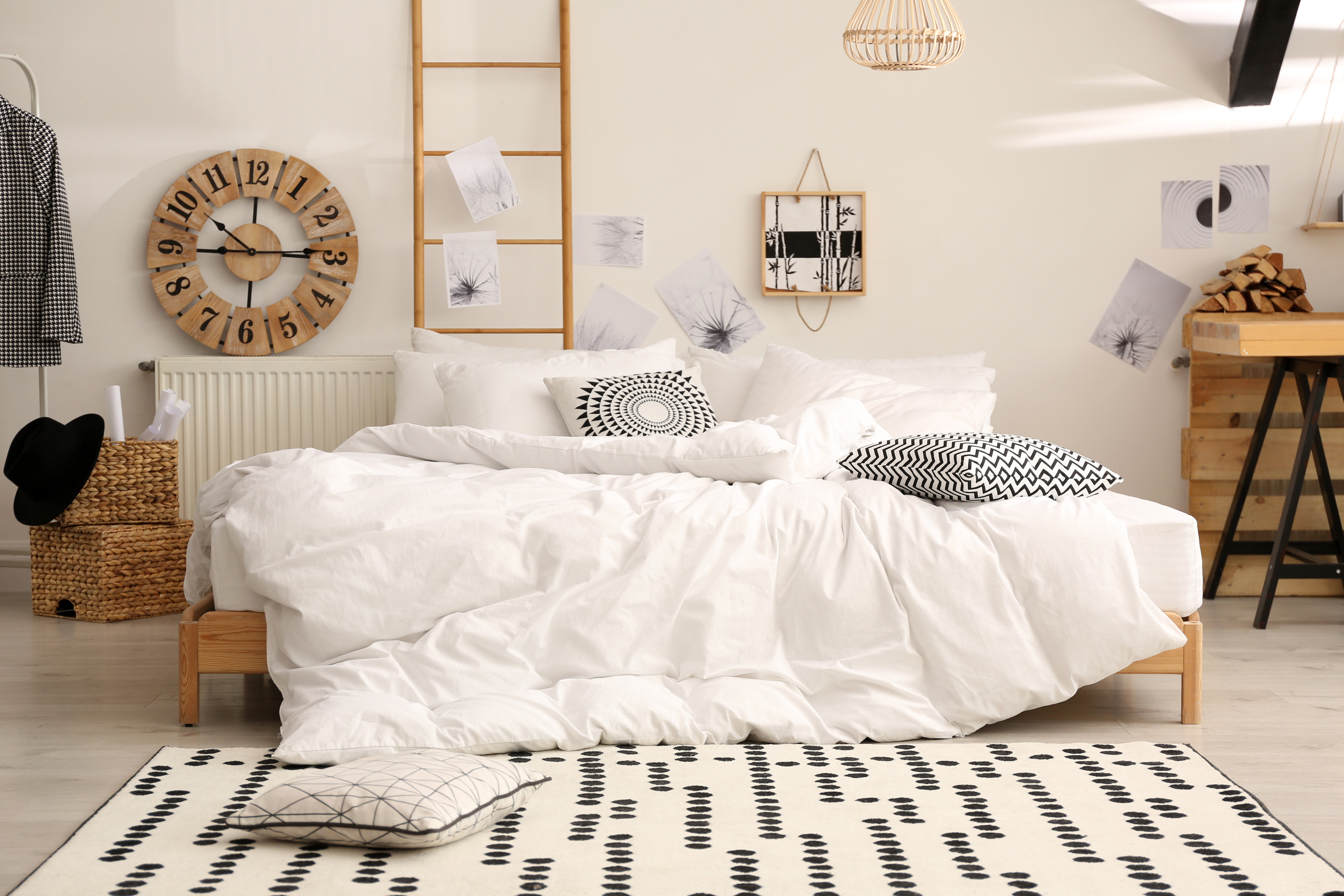 Finally, if you need any inspiration for designing your bedroom and your king-sized bed, be sure to check out Decorisfy's Instagram! Reach out to us through our IG or any of our other social media if you have any questions or need advice.
Also be sure to subscribe to our newsletter, and check out some of our other blog topics for even more inspo:
5 Best Places in Your Home to Incorporate a Round Rug
Brightening Your Hallway with a Runner Rug