Let's face it, hallways are an area of the house that have the tendency to be forgotten when it comes to style and decor. With other central areas of the home to focus on, like your living rooms or bedrooms, the hallways can end up bare or forgotten. And while destination rooms should be the most impactful spaces of your home, as they get the most use, that doesn't mean that the journeys taken to those spaces have to be drab! Your hallways that lead from your living room to your bedroom, or from your office to your laundry room, are just as important as the rooms they're leading to. With or without windows, long or short, your hallways need a little love when it comes to home decor... and one of the easiest ways to brighten up your hallway is with an area rug.
Choosing the right hallway rug can be a breeze if you know what to look for in terms of length, style, material, color range, and location. Those are a lot of factors to take into consideration, so we here at Decorsify are here to help! Keep reading to find out the best way to incorporate a hallway rug into your decor, as well as gain some tips on how to place them in other areas of your home!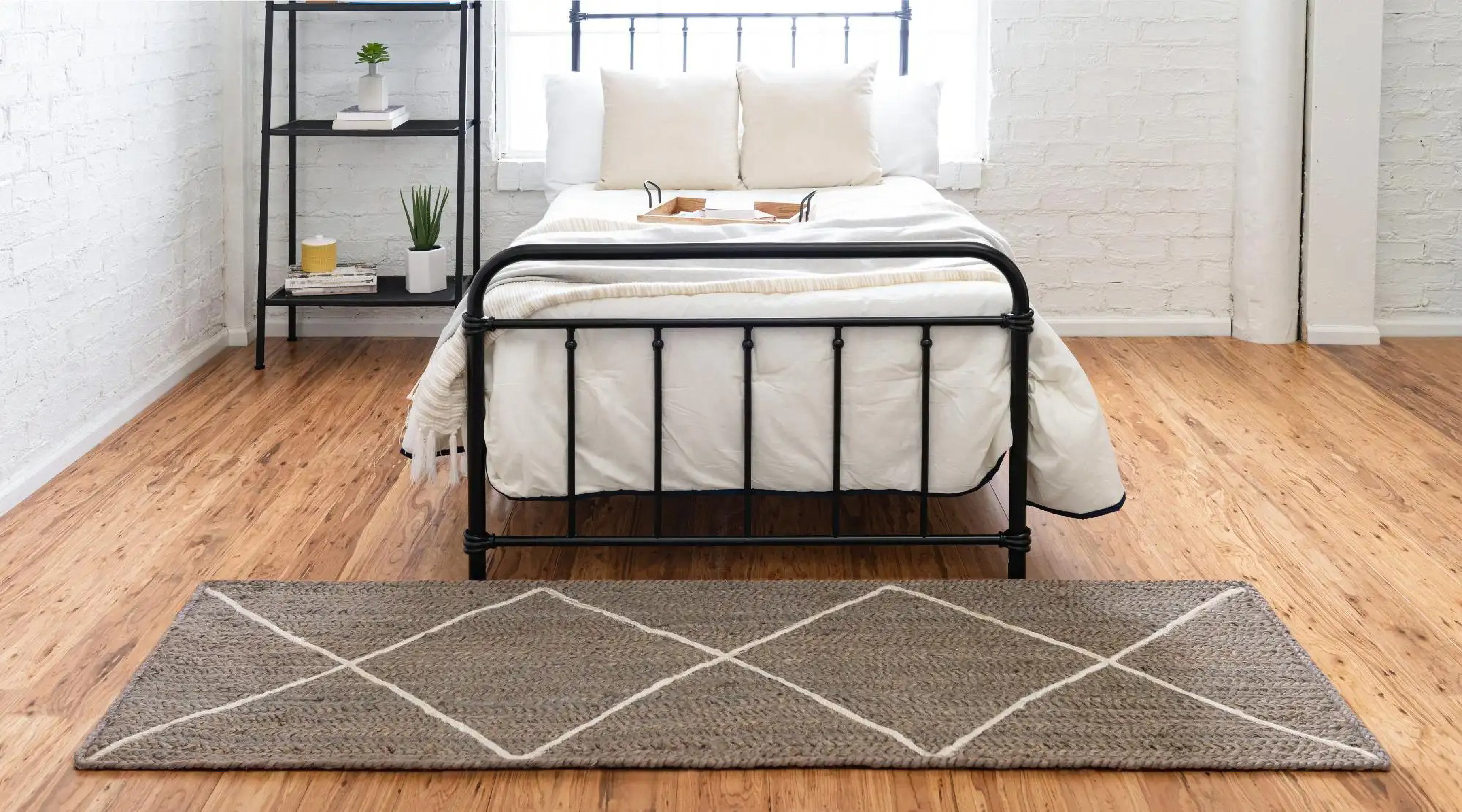 Choose the Right Length
One of the most important factors when choosing a runner rug for your hallway is the length. Runner rugs are long and narrow, making them the perfect fit for most hallways, but choosing the correct length to mirror the size of your hallways still makes a difference. If you buy a runner rug that is too short for your lengthy hallway it can end up making the hallway look shorter, or more confined. Runner rugs typically range from 2'x8' to 3'x10' in size, and the best way to determined what size is right for you is to measure the length and width of your hallway before laying tape in the size of rug you think would work best. If it doesn't, pick a different size and lay tape again.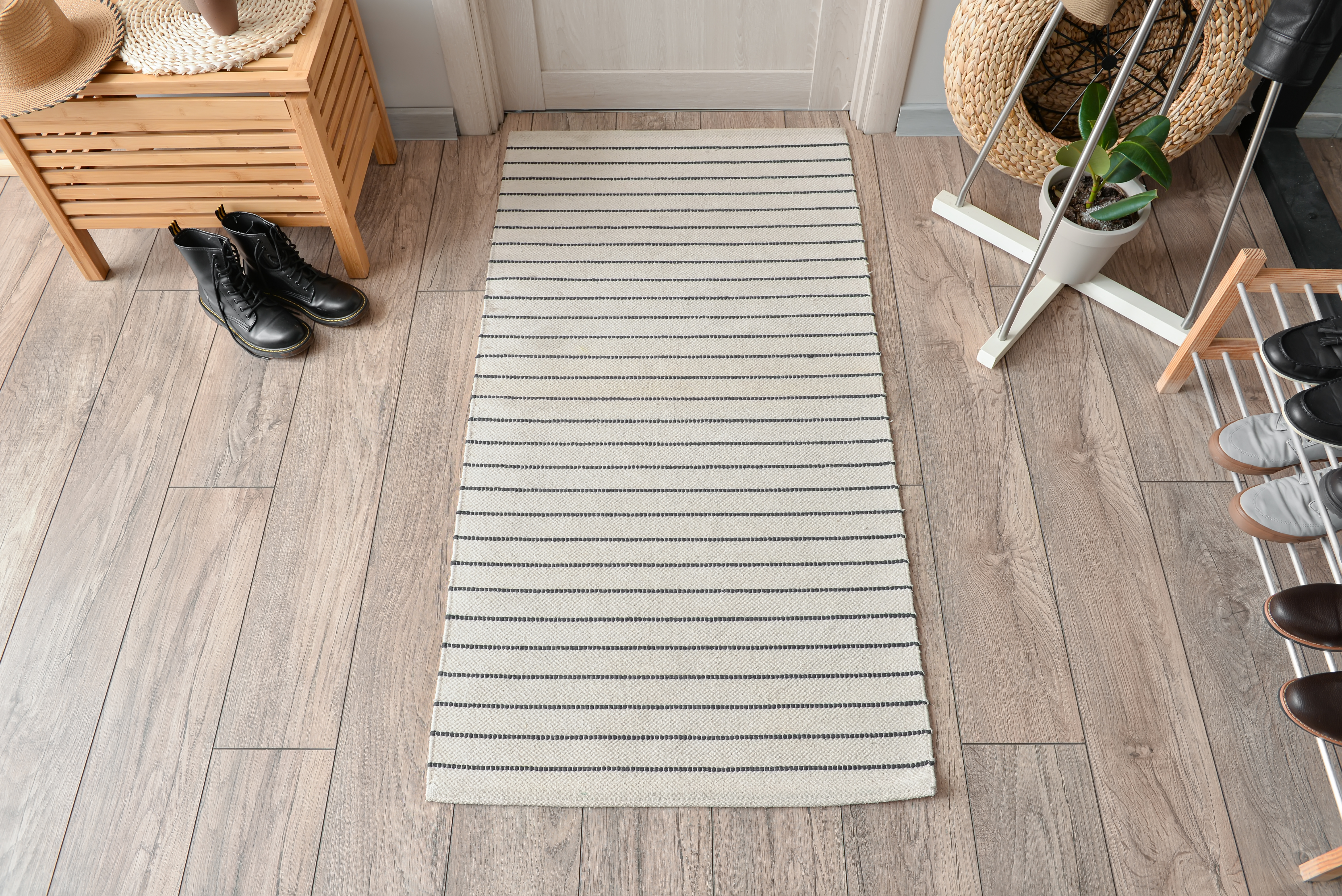 Compare Colors
Just as important as the size of your hallway rug is the color! If you have any other hallway decor - whether that be pictures hung on the wall, hanging plants, windows, or fancy trim - then they need to be able to mesh well with the rug that you pick out to go alongside them. If your current decor is in earth tones, warm oranges and rich browns, then you wouldn't want to pick a runner rug that is a bright pink or purple; make sure you choose something that matches! There are dozens of styles and colors to choose from so you're sure to get it right.
The basic color scheme isn't the only thing to pay attention to when buying and placing your rug, though. Secondary colors and textures also impact the way that your final design will look. For instance, if you choose a thicker shag rug for your hallway (a nice choice, considering the comfort it will allow for all of the foot traffic), that will add a completely different feel to the space than if you chose a thinner, oriental-style rug. In addition to color, you need to be aware of the overarching theme of your decor and how a specific rug will partner with what you plan to use. Whether your style be modern and minimalist, earthy farmhouse, or classic and traditional, a runner rug will take your decor to the next level... you just have to be sure to pick the perfect match.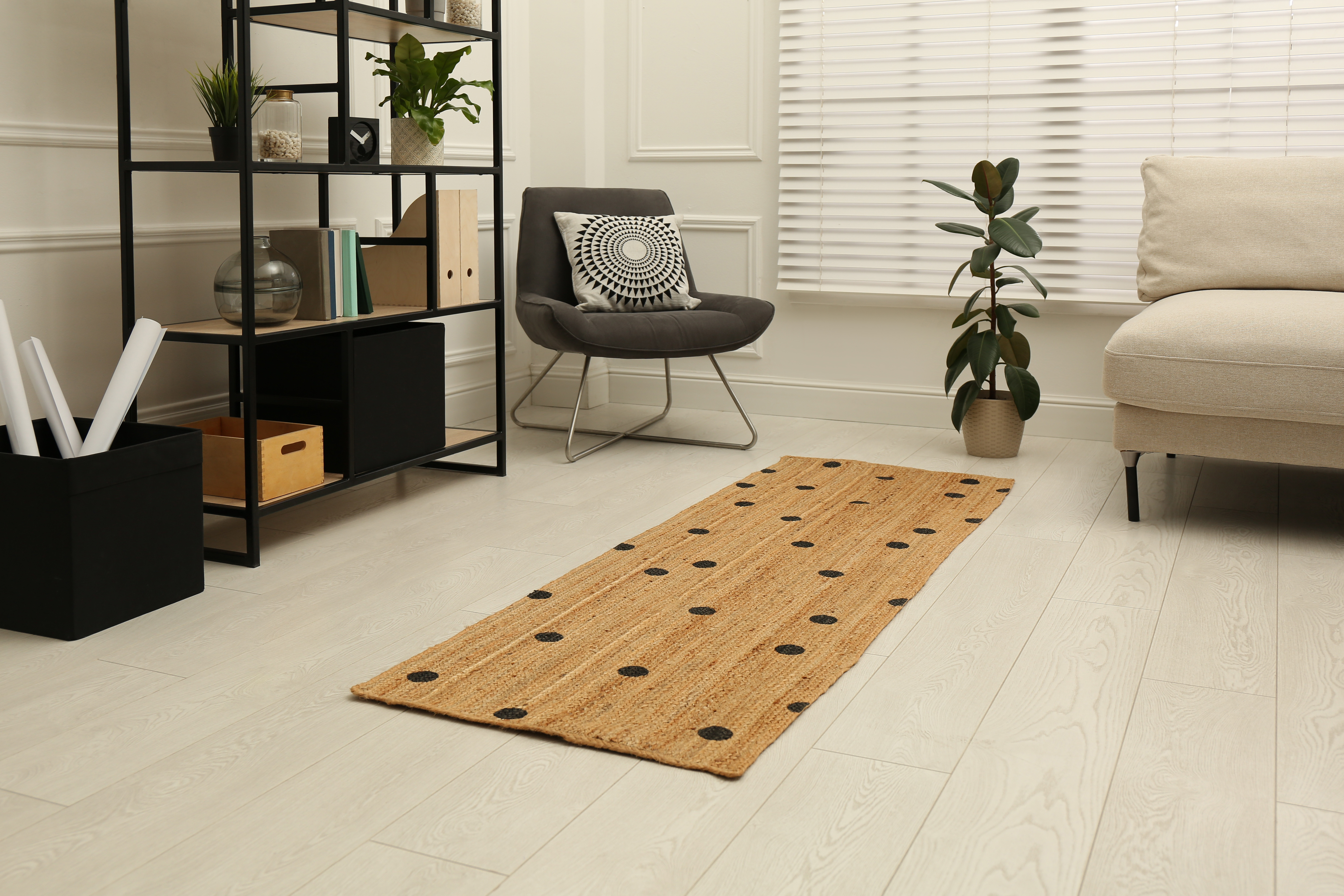 Browse Different Styles
Now we'll go a little more in depth about the different styles of runner rugs that will best pair with your hallway. We previously mentioned shag rugs, which are thicker and add a feel of plush comfort to your hallway - this is an especially great choice if you're placing the rug in a hallway that leads to your bedroom. Another great option is a washable rug, considering that your hallway is most likely a high-traffic area. Using a long rug to cover the floor where dirt and debris from shoes could otherwise damage the flooring is never a bad idea.
If you don't want to opt for the notable styles of a shag or washable rug, the rest of the options are a matter of stylistic preference rather than practicality or functionality. There are styles ranging anywhere from traditional, to transitional, to abstract art rugs, all of which will brighten a dark hallway and turn it into a space that is a work of art, itself!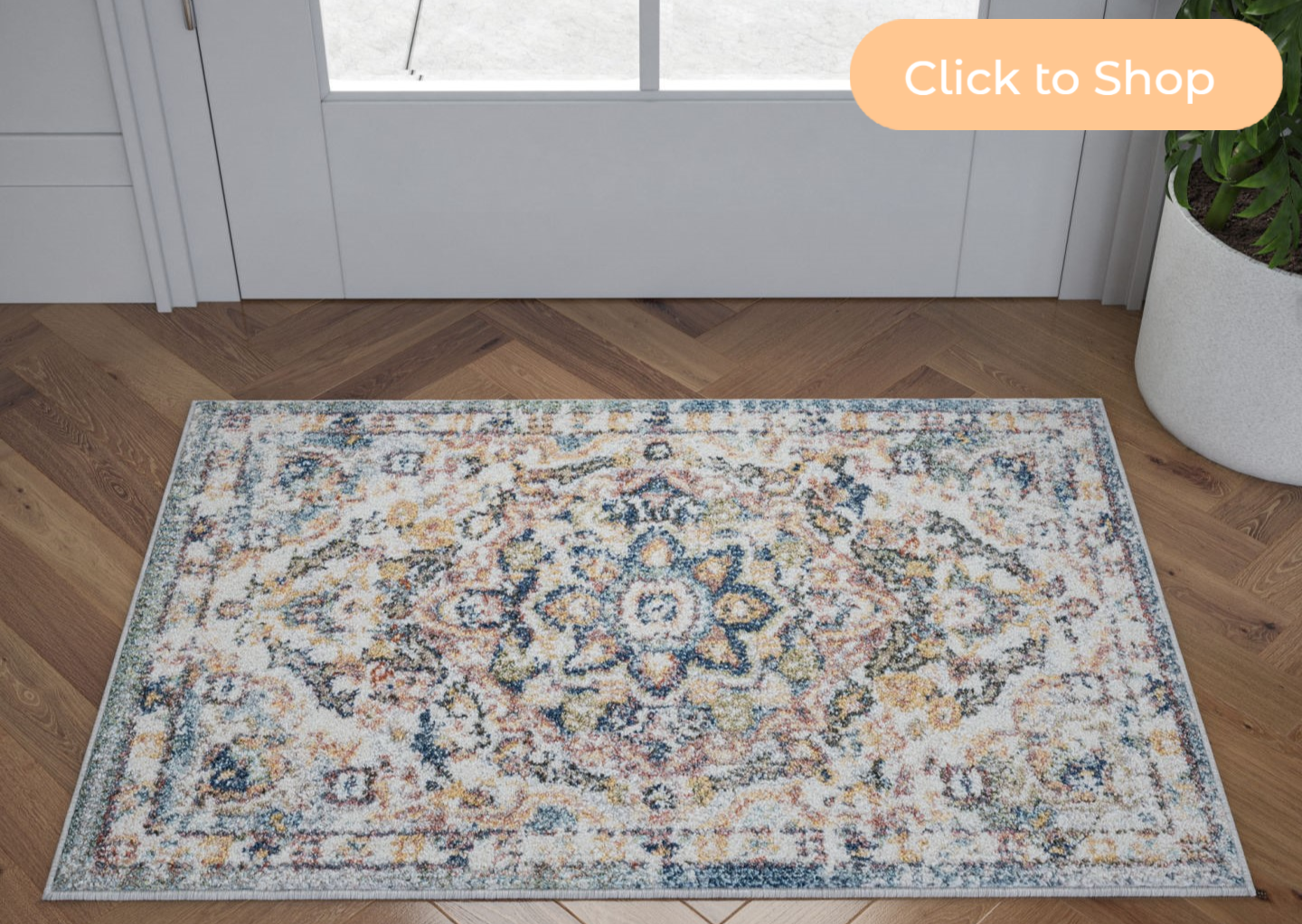 Where Else to Use Runners
Hallways aren't the only place in your home where using a narrow rug makes sense! Runner rugs are popular for other areas: mudrooms, kitchens, dining rooms, even living rooms. It's all about the placement. In a hallway, there is only one placement for a runner rug... running it down the hallway. But in other spaces, your options are a little bit broader, and you need to make sure that you place your runner rug in a way that makes sense.
If you're using your runner rug in a kitchen, placing it running in front of a section of cabinets makes the most sense as far as layout. You could also run it in front of a kitchen island if your kitchen has an island, and if you are focusing on foot traffic, then laying it in front of the stove or the sink would be the best decision! If you want to use a runner in your bedroom, you can place it running in front of the bottom of the bed, from left to right. Or, if you're using your runner in the living room, you could lay it out in front of a TV stand or mantle, or in front of a fireplace if you have one, to enhance the cozy factor!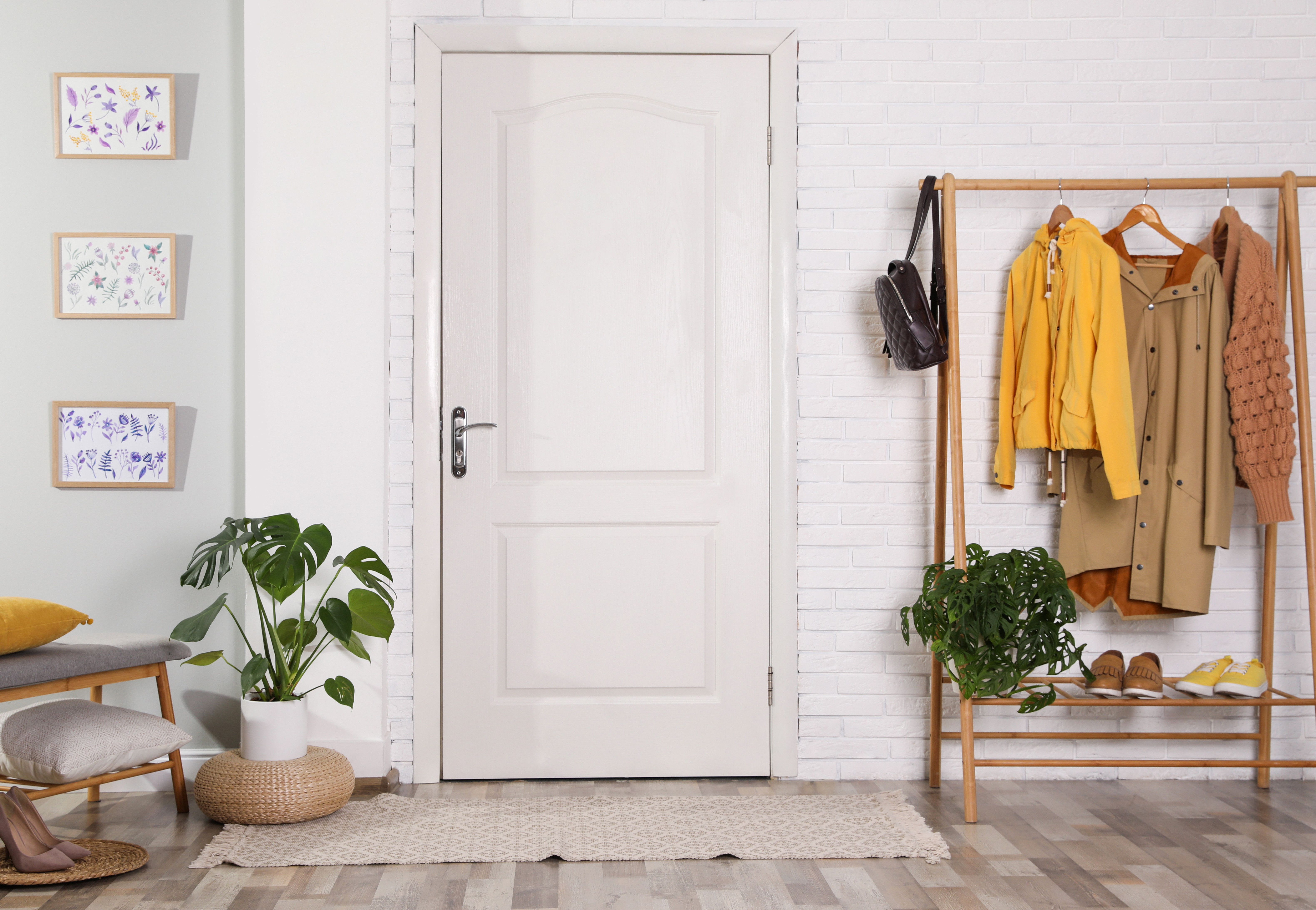 A runner rug is an enhancing piece of decor that can easily be forgotten when compared to larger, more dramatic area rugs - but this doesn't make them any less impactful! If placed correctly and paired with your existing decor, runner rugs can add an elegant accent, added comfort, or a pop of color in the perfect place. Hallways aren't just the journey taken to a destination, they're a destination in themselves and should be treated as such. So, if you've got a hallway that needs some sprucing up - or any other rooms that would benefit from a strip rug - then check out Decorsify's options for the right runner rug for you!