Choosing your furniture is crucial in creating the desired ambiance when it comes to your bedroom decor. Gray nightstands offer an excellent choice for those seeking a modern and sophisticated look. We here at Decorsify understand the importance of finding the perfect furniture pieces to enhance the aesthetic appeal of your bedroom. Because of this, we take great delight in providing a variety of stylish, high-quality gray nightstands. In this blog post, we have explored various options, allowing you to find the ideal match for your bedroom decor. Whether you prefer a sleek and contemporary design, a rustic and distressed look, or something in between, our collection has something for everyone. Upgrade your bedroom with our gray nightstands and experience the transformation they bring to your space. Trust Decorsify to provide you with furniture that not only adds beauty but also offers functionality and quality. Keep reading to learn all about the different nightstands that we have to offer!
3 Drawer Gray Nightstand
The three-drawer gray nightstand is an excellent choice for those needing additional storage. This nightstand offers ample space with three drawers, allowing you to keep your belongings organized and easily accessible. Crafted with attention to detail, this stylish piece combines functionality with a modern aesthetic, making it an ideal addition to your bedroom.
Ash Gray Nightstand
The Ash Gray Nightstand brings a sense of warmth and charm to your bedroom decor. With its ash gray finish and unique wood grain texture, this nightstand adds a touch of rustic elegance. The single drawer and open shelf provide convenient storage and display options, allowing you to showcase your favorite books or decorative items.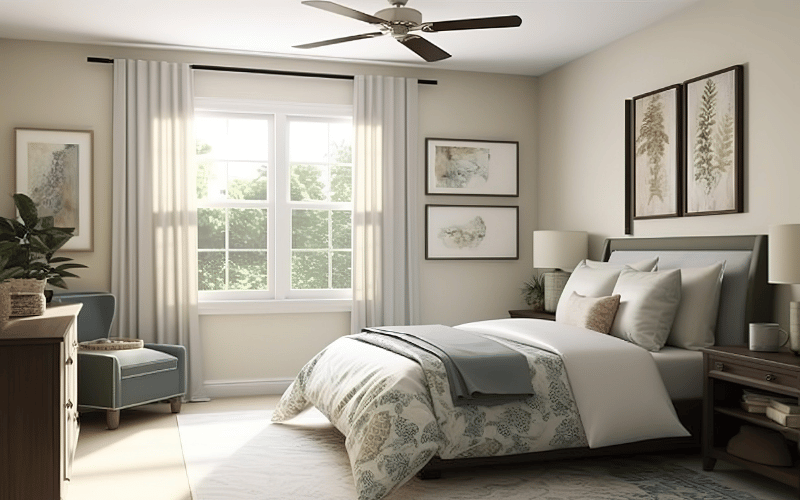 Gray Metal Nightstand
If you prefer an industrial or contemporary look, the Gray Metal Nightstand is an excellent choice. With a strong aluminum frame and a gray finish, this nightstand offers a unique blend of durability and style. The open shelf design allows easy access to your belongings, making it a functional and fashionable addition to your bedroom decor.
Modern Gray Nightstand
A modern gray nightstand can be the perfect option for a sleek and minimalist aesthetic. Its clean lines and simple design create a contemporary feel, making it an ideal choice for modern bedrooms. The single drawer provides storage space while maintaining the nightstand's streamlined look.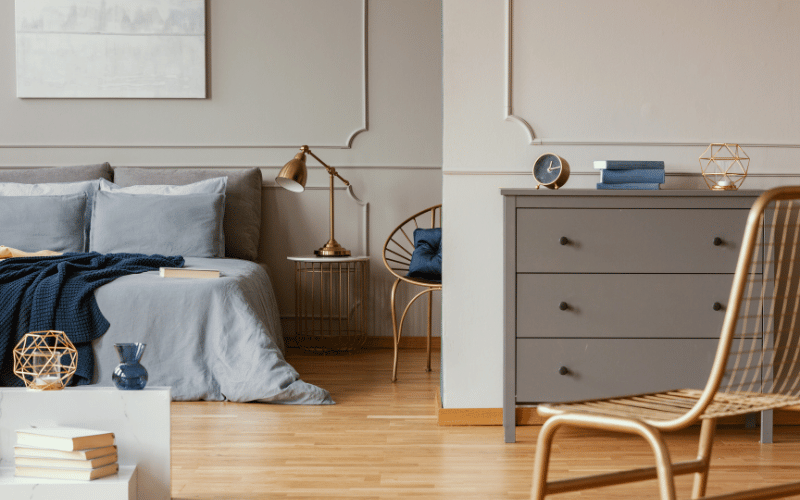 FAQs
Q: Can I find gray nightstands in different styles at Decorsify?
Yes, we offer various gray nightstands in various styles to suit different preferences. Whether you prefer a modern, rustic, industrial, or minimalist look, you can find a gray nightstand that matches your desired aesthetic.
Q: Are the gray nightstands from Decorsify made of high-quality materials?
Absolutely! We take pride in offering high-quality furniture, and our nightstands are no different. They are crafted using durable materials to ensure longevity and sturdiness. You can trust that your nightstand will withstand everyday use and retain its beauty over time.
Q: Do the gray nightstands come fully assembled or require assembly?
The assembly requirements may vary depending on the specific gray nightstand you choose. Some nightstands may come fully assembled, while others may require minor assembly. The product description will provide details about the assembly process and if any tools or instructions are included.
Q: Can I find gray nightstands with storage options at Decorsify?
Certainly! We offer gray nightstands with various storage options. You can find nightstands with single or multiple drawers, open shelves, or a combination. This allows you to choose a nightstand that suits your storage needs and helps you organize your bedside essentials.
Q: Can I mix and match gray nightstands with other furniture in my bedroom?
Absolutely! Gray is versatile and blends well with various furniture styles and colors. Whether you have a cohesive bedroom set or an eclectic mix of furniture, gray nightstands from Decorsify can complement your existing pieces and give the furnishings in your bedroom a bit of refinement.
Q: Are the gray nightstands easy to clean and maintain?
Yes, maintaining and cleaning gray nightstands from Decorsify is generally straightforward. Observe the product's care instructions, which are included. Regular dusting and occasional wiping with a soft cloth should keep your nightstand looking its best.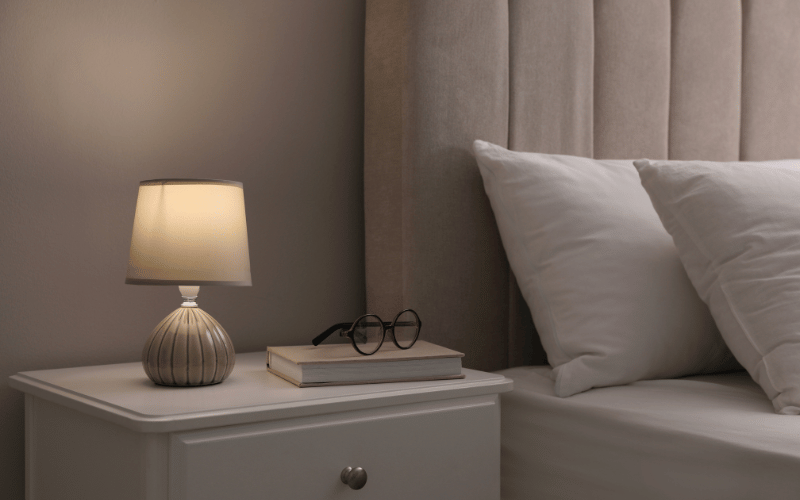 Decorsify online home decor store is your ultimate destination for finding the perfect gray nightstand to elevate the style and functionality of your bedroom. Our wide selection of gray nightstands caters to various tastes and preferences, ensuring you'll find the ideal piece to complement your existing decor or create a new aesthetic. With us you can rest assured that you're investing in high-quality furniture built to last. Our gray nightstands are crafted with attention to detail, using durable materials that withstand the test of time. From the sleek and modern to the rustic and distressed, our nightstands are designed to make a statement while providing practical storage solutions. We understand that your bedroom is your sanctuary, a space to unwind and recharge. That's why we strive to offer nightstands that combine style and functionality seamlessly. Our gray nightstands add visual appeal to your bedroom and provide a convenient place to keep your essentials within arm's reach. So, if you're looking to add some extra style to your bedroom with a gray nightstand, make Decorsify's online store your first stop!
Take a look at some of our other blogs for more inspiration:
How to Choose a Rug for Your Office Space
Everything You Need to Know about Fluffy Rugs
A How-To Guide for Decorating Your Wall Shelf
The Ultimate Guide to Choosing a Modern Abstract Rug