Fluffy rugs have skyrocketed in popularity in the field of interior design thanks to the luxurious and plush appearance they can offer to a room. These rugs are crafted from plush and soft materials, and they add an additional layer of coziness to any room they are placed in.
In this article, we here at Decorsify will cover everything you need to know about these lovely accents in decor and how they can improve the look and feel of your home. Shag rugs can be the perfect addition to almost any room of the house as long as you know how to style them or immerse them with the rest of your decor. That's where we come in – to help you do just that, so keep reading!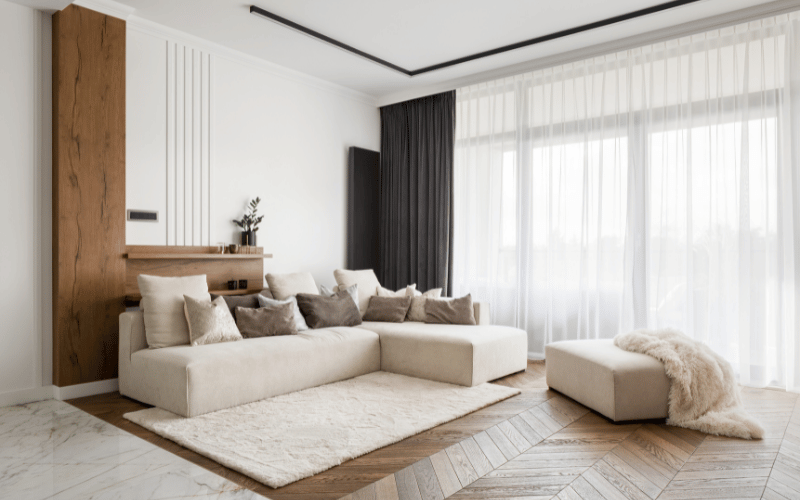 The Versatility of Fluffy Rugs
One of the most advantageous characteristics of fluffy rugs is their adaptability. They are available in a wide variety of hues, dimensions, and contours, allowing you to find the perfect complement for the architectural style of your house. Fluffy rugs have the ability to easily improve the atmosphere of any room, whether you want to produce a warm and inviting ambiance in your bedroom or add a touch of sophistication to your living room.
In addition to their fashionable appearance, they are suitable for use with a wide variety of floor coverings, such as carpeting, hardwood, or tile. Because of their versatility, they are an excellent choice for homeowners who want to modernize the appearance of the interior of their homes without undergoing significant remodeling. Simply incorporating a fluffy area rug into any room is an effortless way to upgrade its level of coziness and aesthetic appeal.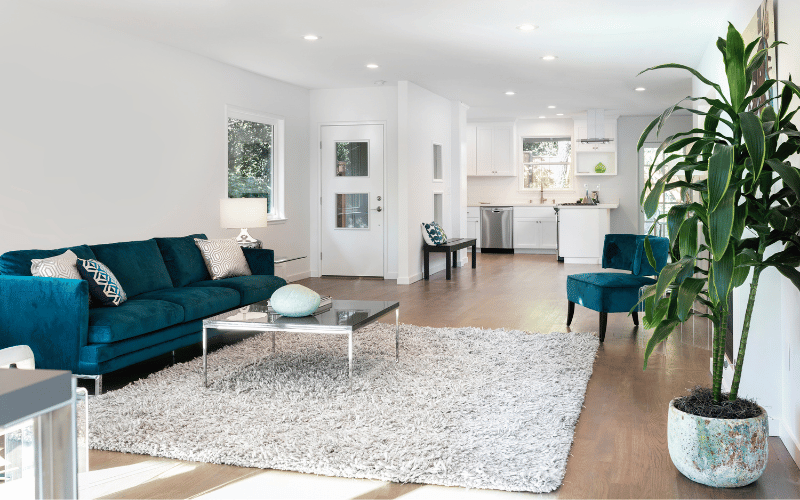 Choosing the Perfect Fluffy Rug for Your Bedroom
A fluffy bedroom rug can be of assistance to you in the process of transforming your bedroom into a haven of relaxation and comfort. Choose a plush rug for your bedroom that will coordinate well with the other pieces of furniture in terms of its size, the materials it is made of, and the colors it features. A plush rug in a subdued color palette can help to create a soothing atmosphere, while a rug in warm tones can help to make more of a statement while still offering the same level of comfortability.
In addition to this, having something soft under your feet when you get out of bed in the morning can make waking up early just a little bit more doable. Fluffy rugs have the ability to soak up sound, too, which not only reduces the amount of noise in an area but also helps create an atmosphere that is conducive to restful sleep. With the help of an appropriately chosen fluffy bedroom rug, your bedroom has the potential to be transformed into a cozy haven of calming.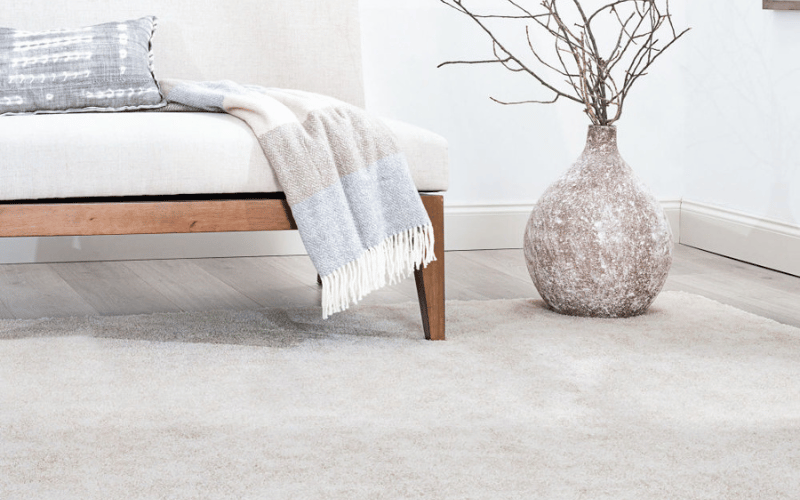 Elevate Your Living Room with a Fluffy Rug
Your living room can be transformed into a warm and inviting space simply by the addition of a fluffy living room rug. Because of the plush texture of the rug, the room will feel cozy and welcoming to both you and any guests who come to visit. Choose a larger size to anchor your seating area or experiment with several smaller fluffy rugs to add dimension and added depth.
Because of their aesthetically pleasing appearance and their ability to provide a comfortable surface for sitting or relaxing on the floor, fluffy rugs are an excellent choice for family rooms and entertainment spaces. With a fluffy rug for your living room, you can easily improve the look and comfort of your room, turning it into a place where everyone can relax and unwind.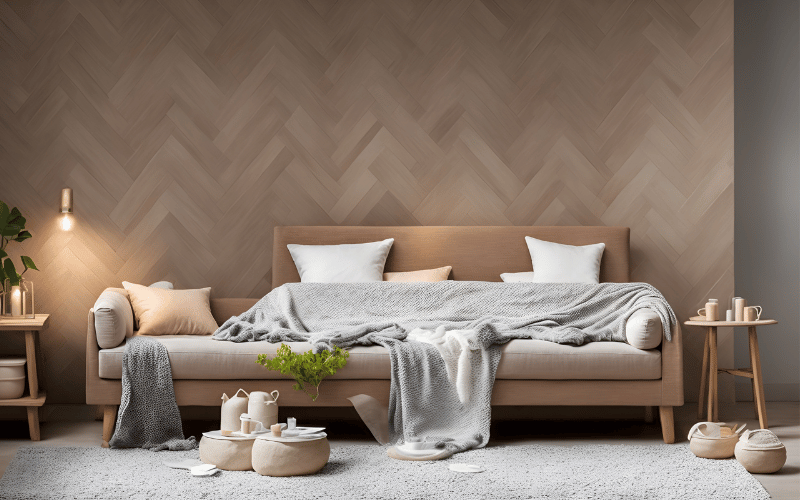 Styling Tips for Fluffy Area Rugs
If you want to get the most out of your fluffy area rug, give some thought to the overall design and concept of the room it will be placed in. A fluffy rug in a single color or one that is neutral can serve as a subtle accent in a room that is designed in a modern or minimalist style.
You can achieve a bohemian or eclectic look in your space by selecting a rug that has a pattern that is either intricate or filled with vivid colors. Experiment with stacking rugs for a look that is both distinctive and inviting.
In addition, you should give some thought to the layout of the room, specifically the placement of the furniture and the rug. You can create a warm and fuzzy focal point in the room by positioning a plush rug in front of the fireplace or beneath the coffee table. You can thoughtfully add depth, texture, and personality to your space by incorporating a fluffy area rug into the design of your room.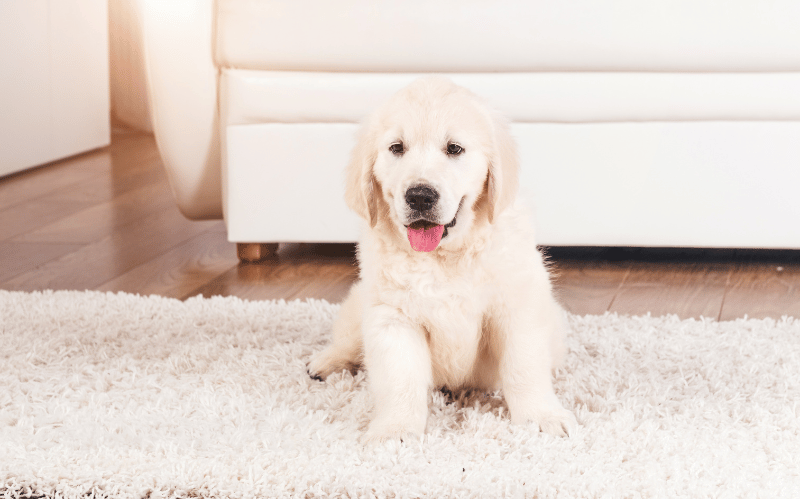 Maintaining and Cleaning Your Fluffy Rug
It is essential to properly maintain your fluffy rug if you want it to remain in pristine condition over time. Make regular passes over the rug with a vacuum to remove dirt and other particles, and give some thought to employing a brush attachment to aerate the fibers as you go. In order to prevent stains from appearing, any accidents that occur should be cleaned up as soon as possible.
In the event that you require more specific cleaning instructions, for any deeper spills and stains, refer to the instructions provided by the manufacturer. Always make sure to check the care label because it is important to remember that not all fluffy rugs can be washed in the washing machine. There are plenty of washable options for rugs now, and as rug design develops that number will only grow larger, but that doesn't mean this will be the case for all rugs.
It may be necessary to have certain rugs professionally cleaned in order to extend their lifespan and keep their plush texture. If you maintain it properly, your cozy rug will continue to look great and make your home more pleasant to live in for many years to come.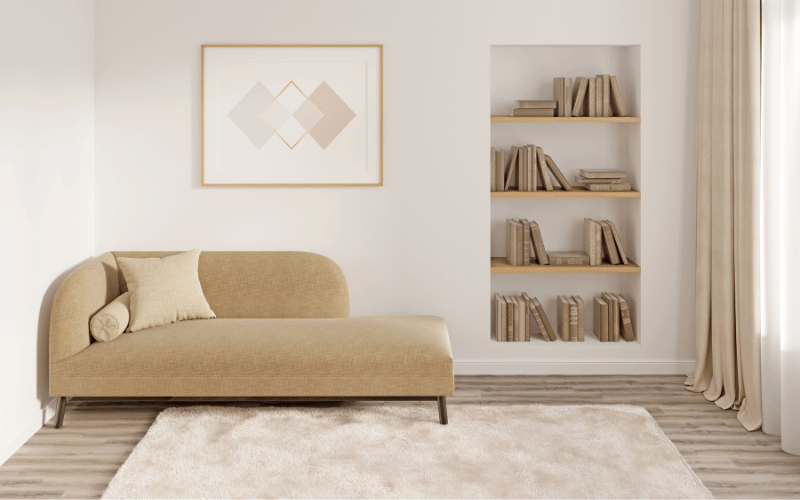 Frequently Asked Questions
Q: How do I clean a fluffy rug?
A: To get rid of any loose dirt and debris, you should begin by giving your fluffy rug a regular vacuuming. In order to get rid of stains more thoroughly, spot-clean them with warm water and a gentle detergent.
It is essential to avoid using harsh chemicals and a lot of water when cleaning the rug because both of these things have the potential to damage the rug's fibers. You need to give the rug the allotted amount of time to air dry completely in the open air before you can use it again.
Q: How do I make a shaggy rug fluffy again after it has been worn down?
First things first, give that shaggy rug a careful and thorough vacuuming so that it can once again give the impression that it is stuffed with fluff. This will free up the threads of the rug so that they can be cleaned effectively and remove any dirt or debris that may have been pressing down on them.
You can carefully lift the fibers and separate them from one another using either a rug rake or a comb with wide teeth. Either tool will work just fine. Consider employing a steam cleaner for a more thorough cleaning that will assist in dislodging dirt and reinvigorating the rug's texture. Using a steam cleaner is the most effective method for accomplishing this task.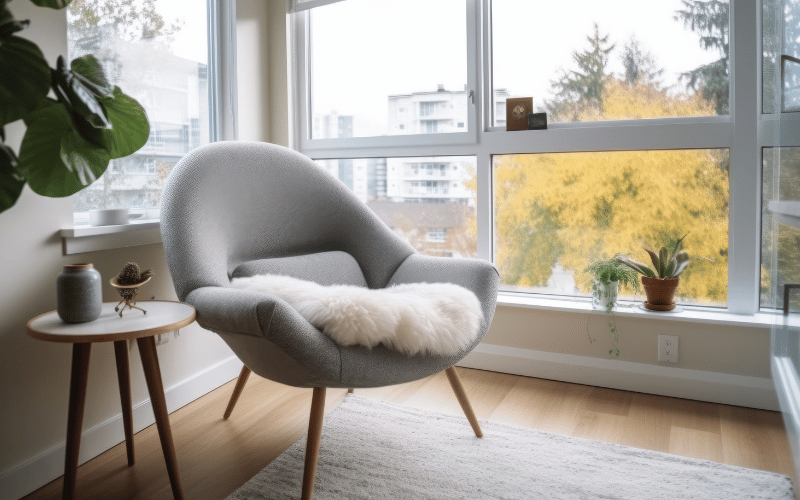 By incorporating fluffy rugs into your interior design, you can produce an environment that is both relaxing and elegant, as well as make your home feel more welcoming to guests. Your living spaces can benefit from the addition of a touch of coziness and style with the help of fluffy rugs, and you can take advantage of the wonderful experience that these rugs offer. By keeping this guide in mind, you can not only choose the perfect shaggy rug for you, but you will be able to style it and maintain it for years to come.
If you're looking for a new fluffy rug to add to the decor of your home, be sure to take a look at the options on Decorsify.com. We have a wide variety of shag rugs available, as well as rugs of different pile heights so you have an abundance of choices. No matter what you choose, we're here to help you style it just right. As always, happy decorating!