One of the most fashionable home decor trends of 2022 that is sure to carry over into 2023... rustic decor, or more specifically, the feel of a rustic cabin or rustic lodge. Whether you live in a cabin or not, achieving the look and feel of a rustic, vintage cabin is easier than you'd think! If you're looking for ways to spruce up your space with a cabin, lodge, or rustic aesthetic, then you've come to the right place! There are dozens of creative and ingenious ways to incorporate a rustic design into your already-existing decor, without needing too much handiwork and more importantly without breaking the bank. Keep reading for 10 tips that will help you bring out the rustic decor chic in your home!
Plants
Adding houseplants is a fantastic way to bring life into any room. Choose plants that thrive in low light and don't require much attention, like succulents or ferns, to pair with your low-light cabin feel. Place them near windows or hang them from the ceiling, to bring some of the outdoors indoors! Nature is one of the things that makes decor cabin-like, whether the bones of the home are a true cabin or not. So, adding some plants, or even something as simple as a wreath, will get you a long way.
Natural Textures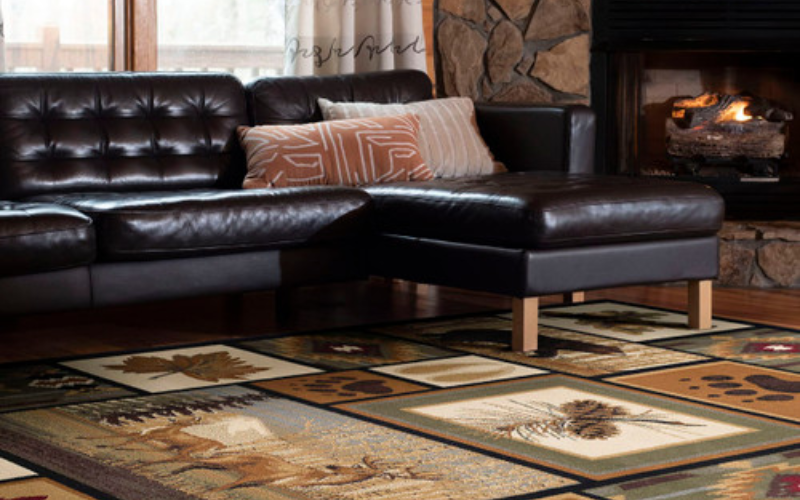 Natural materials and natural textures and colors are sure to capture the essence of a rustic home. Replace any bright and bold colors that might make your decor feel more modern, instead using beige and browns, or oranges and reds to make your space more earthy. As far as textures, decor items like wool or shag rugs, wicker baskets, or metal-framed furniture will help draw the look together. Don't feel like you have to replace all of your furniture; any modern pieces you already have might still work, if partnered with the right colors and textures to soften their modern edges into something more homey, more earthy, more rustic.
Animal Artwork
A great decor idea for most cabin-themed decor... is animal artwork. Animal artwork is a wonderful way to bring some personality into your cabin decor, letting the different wildlife and distinctive styles present your personality to any guests you might have in your home. You can hang framed prints of deer, bears, foxes, etc. to bring even more of the outdoors, indoors – or if you're opting for a rustic feel that isn't necessarily woodsy, you can choose domesticated animals, farm animals, birds, or other animals that you feel best fit your desired aesthetic. A black, metal-framed piece of wall art in a focal point of your room will serve as the final piece of the puzzle, adding that last sprinkle of rustic vibes that you needed.
Wood Accents
This recommendation might seem a little common sense, but it's one of the most important: wood! Whether you are living in a true log cabin, or in a traditional-style home that you want to decorate with rustic decor, exposed wood or reclaimed wood is going to be your best friend. In a true cabin this piece of the puzzle is achieved a little easier, considering the entire interior of the home is, itself, exposed wood. But that doesn't mean that the same feel can't be accomplished elsewhere! Pair the rest of your themed decor with wooden furniture pieces like oak bookcases or an exposed wood coffee table. Use unpolished chairs in your dining room, or stain your kitchen cabinets with a natural shade instead of painting them.
When choosing any new flooring for your space, going with wood floors with rugs is the way to go with a cabin, or with any rustic lodge decor.
Vintage Pieces
Vintage pieces are an easy way to add character to any space, especially when it comes to rustic cabins! Vintage coffee tables and cabinets can serve as statement pieces in your living area or bedroom, or you can even use vintage-style signs and wall art for an extra-special touch of nostalgia. Shopping through different antique stores is a great way to come across vintage furniture that will mesh well with your desired rustic look, as well as keep you from breaking the bank with your redesign. You can mix and match different vintage pieces to spice up your rustic space with ease.
Woven Tapestries
Alongside your wall art, woven tapestries are an amazing way to add further rustic cabin flair to your decor. Woven tapestries have been used for centuries as wall decorations—and they're still popular today! You can opt for heavier materials like wool or cotton so they won't fade too quickly from sun exposure over time, especially if they are hung near balconies or any large windows. This will also keep them looking warm and inviting year-round, and ensure that they are the right texture and material to match the earthy feel of the rest of your space.
As an alternative option, hanging animal hide or animal-print tapestries would work well with a cabin theme, too!
Throw Blankets Everywhere
Nothing says "cozy" quite like throw blankets draped over couches and beds. And luckily "cozy" partners perfectly with rustic cabin decor! Choose ones made out of natural fibers such as wool or cotton for maximum warmth and comfort during cold winter nights spent indoors by the fireplace. And even in the warmer months, throw blankets kept in a woven basket in the corner or hung on a ladder shelf can both brighten and soften your space with ease.
Leather Furniture Pieces
Leather furniture adds sophistication and elegance to any room. And while the word "elegance" might not be your first thought when considering rustic or cabin-themed design, it's still something to take into consideration! Beige or brown or even white leather can make a lodge-style home feel more comfortable, and is versatile enough to pair well with any of your existing décor. If you want to tie the leather furniture in further, you can look for distressed designs, or add some cabin-style throw pillows.
Candles & Lanterns
The low, flickering light from candles is perfect for adding ambiance to your space without taking anything away from the aesthetics, or making it feel too overcrowded with needless décor. Pair the alluring look of a candle with cabin-related scents (pine needles, warm blankets, cinnamon or apple) and you've just leveled up your atmosphere! Lanterns can achieve the same effect (minus the smell), and can be used both inside & outside, to tie the two areas of your home together. Both lanterns and candles come in multiple shapes and sizes depending on where you'd like to place them, be it a kitchen table, front porch, or windowsill.
An Area Rug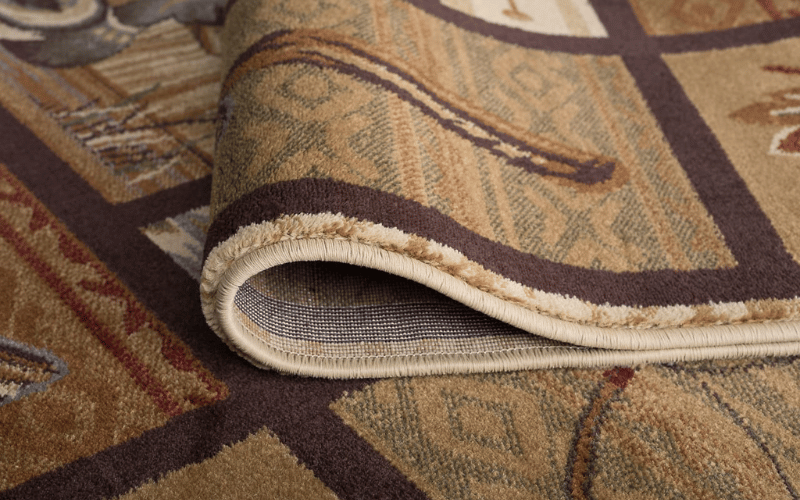 Last but certainly not least, one of the most efficient ways to bring the style of your room together with a rustic decor idea is with an area rug. And there are dozens of rugs that can meld easily with the rustic cabin design! You can choose anything from a solid neutral rug, to a plaid or striped rug, to a rug that is centrally cabin-themed, with images of fish or black bears on the print. Regardless of your choice of color or style, an area rug in your living room, bedroom, or dining room will easily pull the rest of your style choice together and serve as a centerpiece to your homey rustic cabin.
With these 10 tips, we here at Decorsify know you'll be able to turn your rustic cabin into something truly special! From adding plants to investing in leather furniture pieces, there's no limit to what you can do with your décor when it comes to enhancing its look and feel while staying true to its roots at the same time. So go ahead, get creative and make something beautiful - and don't forget to check out decorsify.com for any of your rug or furniture needs. Happy styling!