Whether you're starting over in a new place, renovating an old room, or buying a rug as a gift for a friend, you've more than likely heard about oriental style rugs. Oriental rugs are some of the most popular rugs on the market, and have held steady in popularity over the last several decades. Oriental style rugs are a classic, and a staple in many homes. But if you've never owned an oriental rug, and only know about them by name... you might wonder what exactly makes an oriental rug and oriental rug! Keeping reading for a deep-dive style guide on oriental rugs, as well as some tips on how to style them in your own home.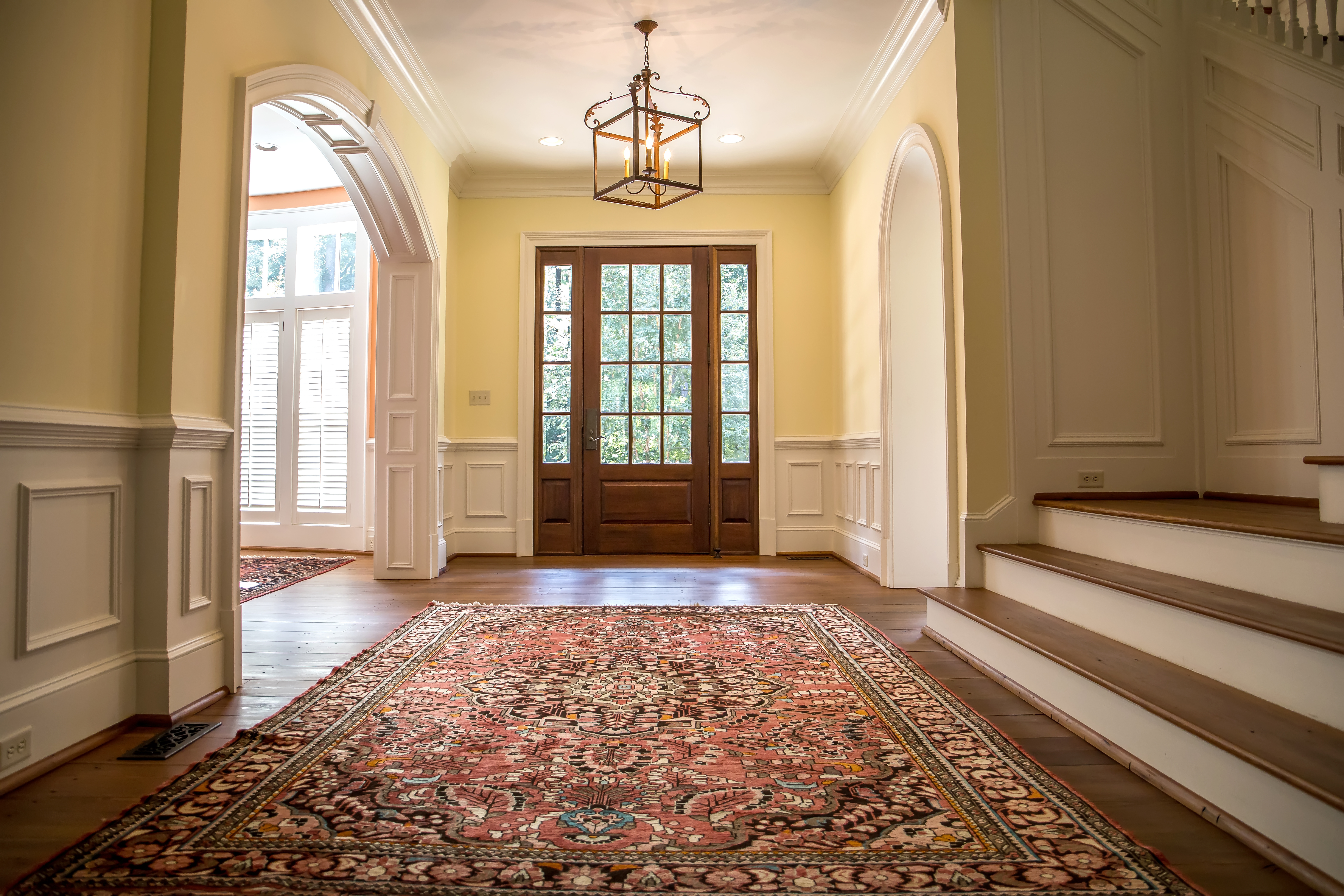 All About Oriental Rug Patterns
"Oriental" refers to a vast region of the world that includes Turkey, India, and South Asia. In this territory are several cities and towns whose names are well-known in the rug industry: Turkey's Usak, Hereke, and Demirci; Iran's Tabriz and Khorasan; India's Jaipur. These are only a few of these hubs.
Country, city, and even village distinctions were traditionally visible on hand-woven rugs. Every region has its own master patterns; sometimes, these patterns are named after the name of the city or region.
Fun fact: some traditional rug patterns are named after 17th- or 18th-century preeminent painters. In those days, possessing a hand-woven oriental rug was a privilege reserved only for the upper class. European aristocracy used to hire painters to have them paint their portraits in front of the oriental rug they recently bought, investing a fortune.
We can categorize the oriental rug models into two main categories: "All-over" and "medallion" designs. The second one has a medallion shape in the middle, while the first has a continuous pattern all over the rug. Under these titles, there are plenty of design variations, some of which are named independently.
You can choose the Usak star, which has a polygonal star pattern that repeats in different sizes, an Iranian vase rug with flower shapes growing out of a vase, or anUsakmedallion with a central medallion, side patterns, quarter medallions, or borders around its trim.The term oriental rug encompasses dozens of other branches of the style, all of which reflect the design's origins.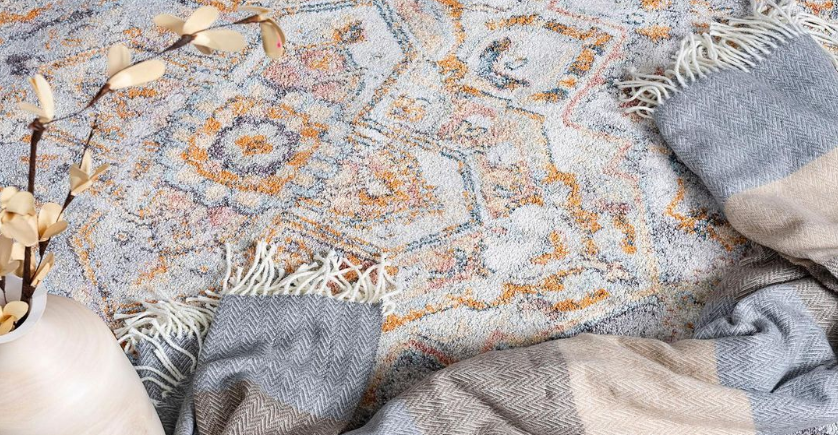 Study Your Layout and Style
When you're buying an oriental rug, it is essential to think about the style of the room you'll be placing it in. Without limiting yourself or restricting your creative freedom, decide exactly what sort of design range you want to fall into. Do you need something more traditional, something more contemporary and modern, or something that meets the needs of both?
In the past, you may have heard that an oriental rug does not fit in a modern setting – originally, no, they were designed to fit a traditional, classic design. Today, however, the situation has changed. It is now possible to find traditional rugs with contemporary touches, which are known as transitional rugs. You can also mix classic and modern styles in a room by pairing traditional Persian rug patterns with other design effects, like strong lighting, sleek furniture, or pops of color throughout the room.
Something else to consider: capitalizing on contrasts. It can bebold to juxtapose styles in the same room, or even in the same area of the same room. Place an oriental rug into a typically modern room, and the eye will immediately be drawn to it as it sticks out from the rest of your furniture. This won't work for everyone – you have to be tricky about it, and make sure that the colors and textures are cohesive even if the era isn't.
Pay Close Attention to the Rug's Thickness
There are rugs of various thicknesses available for purchase when you're looking at oriental rugs. To compare prices, consider the rug's thickness. Thicker rugs may be more expensive than thinner ones due to the amount of material needed to produce them – but, on the flipside, thicker rugs tend to be the preferred buy just because they're more durable, and are known for being more comfortable underfoot.
Adversely, you should still consider the advantages of thin rugs, especially if you're re-designing on a budget. With thinner rugs, it's easier to both notice and clean any stains, especially if the low-pile rug you buy is washable.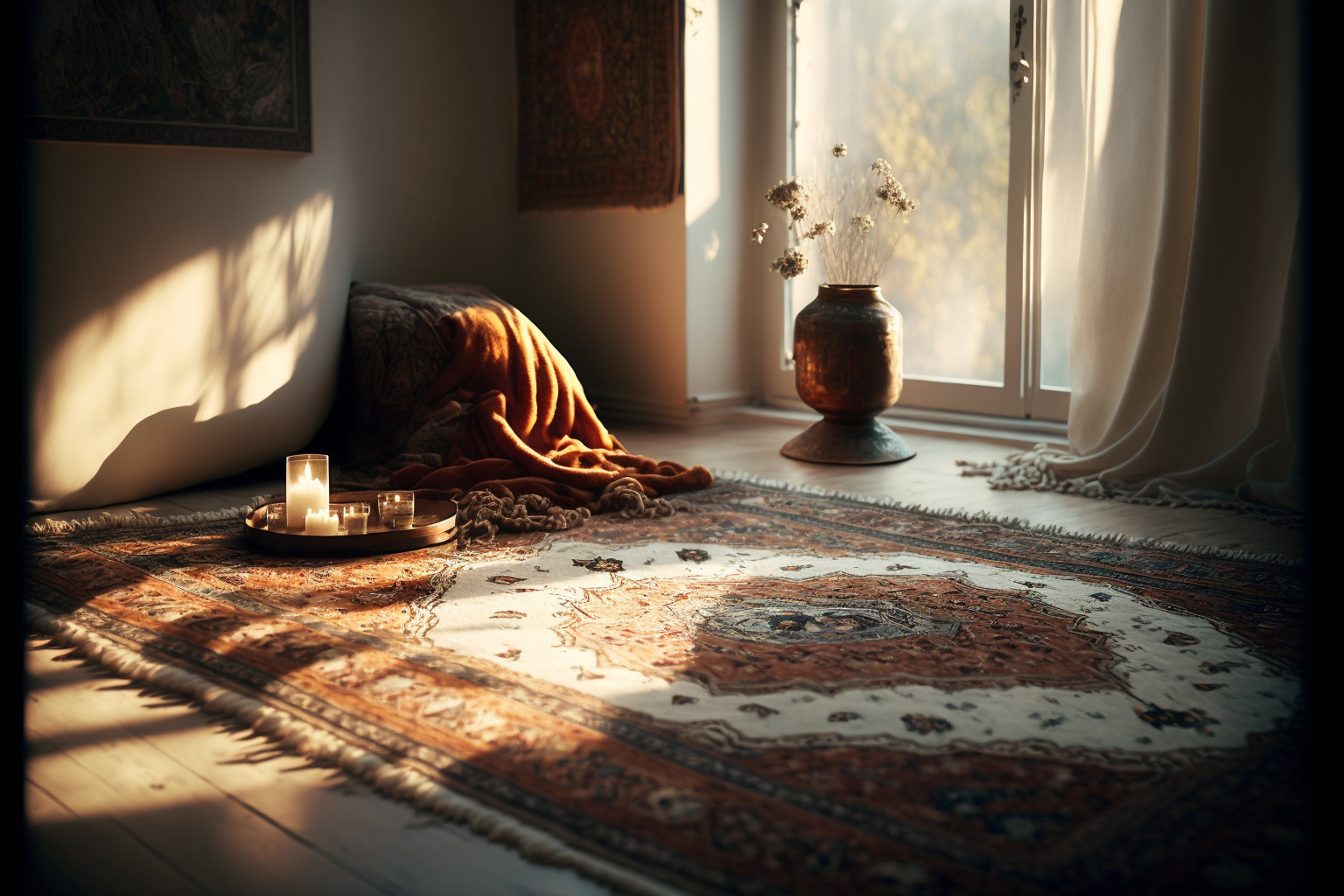 Pick a Size and Color That Suits You
Another point to consider when buying an oriental rug is its size – same as with any rug you buy. When it comes to rug size, there are dozens of options depending on exactly where you want to place the rug – room-filling extra-large rugs, medium-sized rugs, doormats, runners, round rugs, and much more. After choosing your layout, use tape to measure out different rug sizes on your floor so you'll be able to visualize them and what they would look like in your space. That way, you'll be able to make the right decision when it comes time to buy.Typically, for oriental rugs specifically, leaving a border around the edges of those with a central medallion is the most visually appealing, while those with repeating patterns can cover a larger majority of the floorspace.
And then there's everyone's favorite decision of the rug-buying process: color. You have numerous options for color range when buying an oriental rug. There are darker, more traditional colors like blacks, reds, and golds. But there are also more modern color schemes with blues, oranges, even purples or pinks.
Cleaning an Oriental Rug
One of the most critical questions that comes to mind before purchasing any rug ishow to clean it. For traditional oriental rugs, spot-treating any stains is the easiest route to follow, after vacuuming any dirt and debris from the fabric. Use a gentle detergent and scrub, then scrub with just water, and repeat a few times if necessary. However, there is a more modern cleaning option: washable oriental rugs. If you opt for a washable oriental rug, cleaning your rug is as easy as tossing it in the washing machine, letting it hang dry, and then placing it back on your floor. Good as new!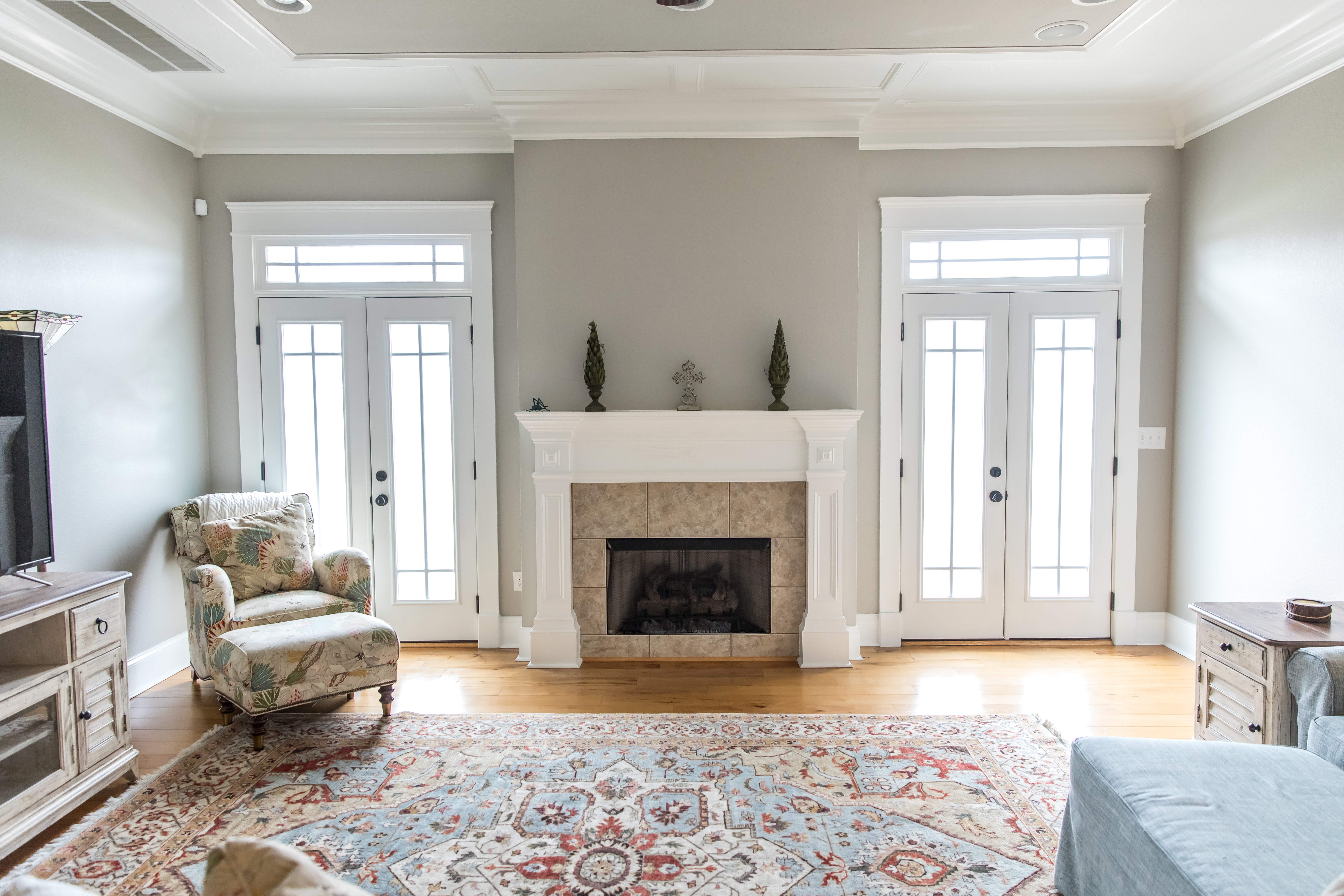 Oriental rugs might be a rug of historical origins, but they are here to stay. Their traditional beauty can bring new life to any room of any home – yours included. If you're looking to purchase an oriental rug, or if you just feel like browsing the different options now that this article's gotten your attention, then look no further than Decorsify.com. Our options for oriental rugs are expansive, so you're sure to find something you like.