When it comes to home decor, wall shelves are crucial in adding functionality and aesthetics to your living spaces. Whether you're looking to display your favorite items, create additional storage, or enhance the visual appeal of your walls, wall shelves are the perfect solution. In this blog, we will explore various types of wall shelves and their unique features, all of which can elevate your home decor to a new level.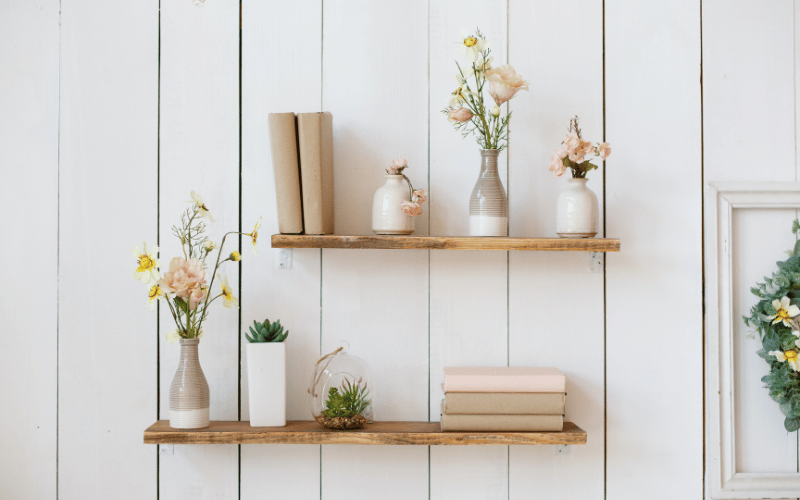 Double Wall Shelf
A double wall shelf is an excellent choice if you want to maximize your wall space while adding more storage options. These shelves feature two layers or tiers, providing ample space for displaying decor items, small plants, books, or any other possessions you want to showcase. With a double wall shelf, you can organize your belongings aesthetically and create a focal point on your walls.
Half Wall Shelf
Half-wall shelves are ideal for those who prefer a minimalist and modern look. These shelves are designed to be mounted with only one visible side, giving the illusion of a floating shelf. Half-wall shelves blend seamlessly with any decor style and are perfect for displaying small decorative pieces or creating an artful arrangement on your walls.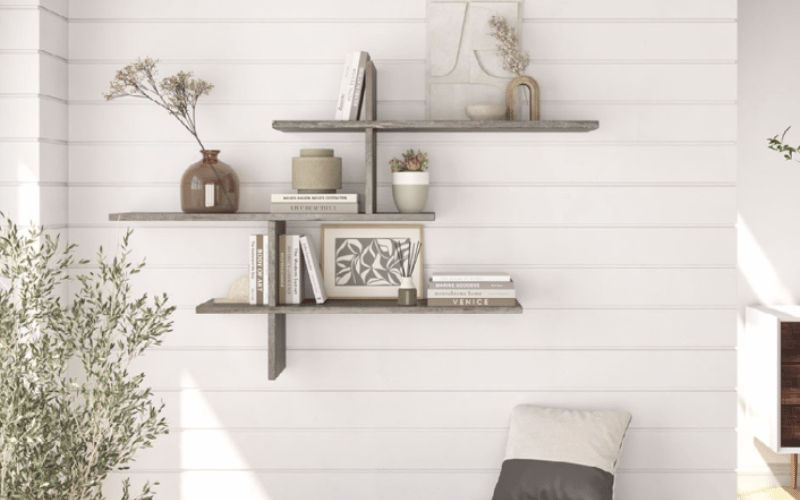 Round Wall Shelf
Add a touch of rustic charm and elegance to your home with a round wall shelf. These shelves offer any room a warm and inviting ambience. They are perfect for showcasing your collection of small plants, family photos, or cherished keepsakes. The round shape adds a unique twist to the typical rectangular wall shelves, making them stand out in your home decor.
Sliding Wall Shelf
Sliding wall shelves are an innovative and space-saving solution for compact living spaces. These shelves are designed to move horizontally along a track, allowing you to access different sections easily. Sliding wall shelves are functional and provide a contemporary and sleek look to your walls. Use them in the kitchen, living room, or bedroom to keep your belongings organized and accessible.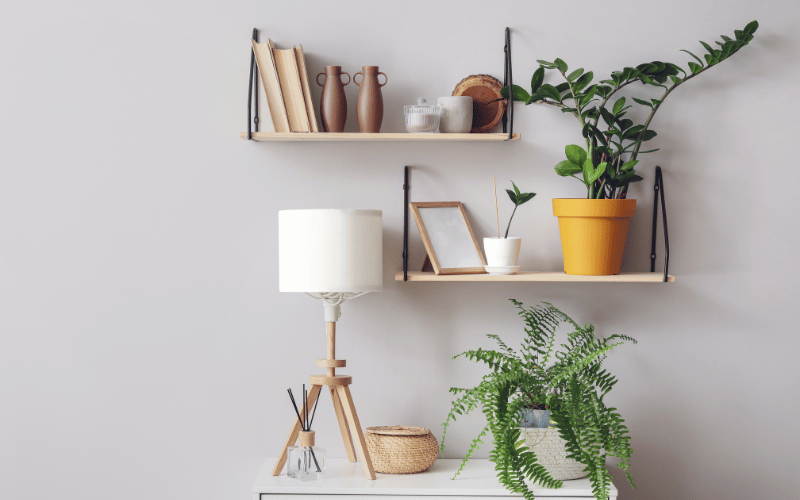 FAQs
Q: How can wall shelves enhance my home decor?
A: Wall shelves are versatile design elements, allowing you to display decorative items, framed photos, small plants, and other cherished possessions. They add a touch of personalization to your living spaces and can be used to create attractive focal points on your walls.
Q: How do I choose the right wall shelf for my home?
A: When choosing a wall shelf, consider your home's decor style, available wall space, and the purpose of the shelf (storage, display, or both). Also, think about the material, color, and size that will best compliment your existing furnishings and decor.
Q: Are wall shelves easy to install?
A: Most wall shelves come with installation hardware and instructions, making them relatively easy to mount on the wall. However, following the installation guidelines carefully and using appropriate tools to ensure a secure and stable installation is essential.
Q: Can wall shelves hold heavy items?
A: The weight capacity of wall shelves varies depending on the material and design. While some shelves can hold lightweight decorative items, others are designed to carry heavier objects like books or small appliances. Always check the manufacturer's weight limit recommendations to ensure proper usage.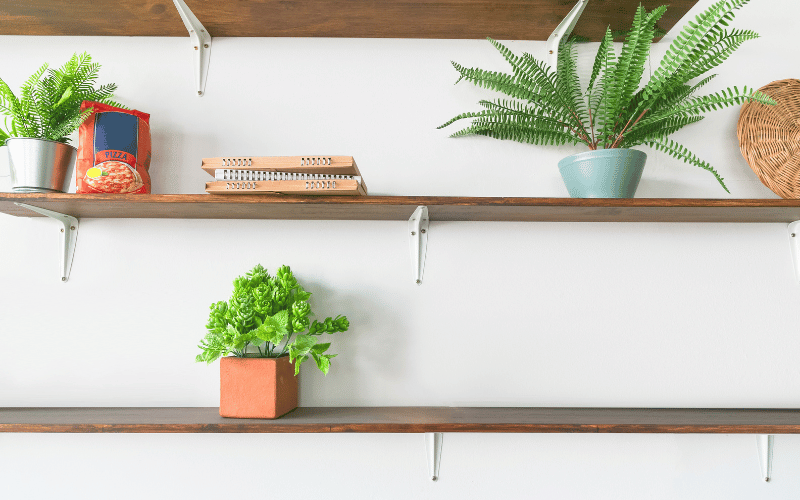 Wall shelves are more than just storage solutions; they are essential home decor elements that can elevate your living space. Whether you opt for the charming house-shaped shelves, the practical double wall shelves, or the minimalist half-wall shelves, each type offers its unique touch to your interior design. The round wood wall shelves bring a rustic appeal, while the sliding wall shelves offer functionality in compact spaces. For those seeking artistic flair, the curved wall shelves add a sense of movement and sophistication to any room.
Incorporating these stylish wall shelves into your home decor allows you to transform mundane walls into captivating displays of your personality and style. These shelves serve as a means to organize your belongings and a platform to showcase your most treasured possessions, be it family photos, art pieces, or beloved trinkets. As you explore the wide array of wall shelves available, consider the material, size, and design that best complements your existing decor, creating a harmonious and appealing environment.
For more design inspiration, check out the other topics on our blog:
Everything You Need to Know About Bedroom Area Rugs
How to Clean a Jute Rug: A Comprehensive Guide