Medium sized rugs are the most commonly used size of area rugs - and there is a reason for this! While smaller rugs can be used as mats or accent pieces, and large rugs can be used to fill an entire space, midsize rugs are able to be used in a variety of different areas of the home, with endless stylistic options. If you need a rug to go underneath some furniture, if you need a rug to anchor a table or a rug to bring out some wall decor, a medium rug is the go-to rug for you.
With medium sized rugs being so versatile, it can be difficult to decide where exactly you want to place them. There are dozens of ways to style a midsize rug in every area of your home, and if you're struggling to choose where to make use of one in your home, we at Decorsify are here to lend a helping hand! Here are the most popular places to use a midsize rug inside your home, ranging everywhere from the living room, to the bedroom, to a home office or nursery!
The Living Room
This is probably the first area of your home that comes to mind when you imagine styling a new rug. Square rugs are among some of the most popular to be used as rugs for living rooms, and there's a reason for that - it works! Many people opt to use larger area rugs to fill their entire living room, but if you're looking to make your space feel open, light, or airy, then a midsize rug might be a better fit.
Medium sized rugs can fit perfectly underneath sectionals or couches, well-centered beside an L-shaped sofa or loveseat. Add a coffee table and an ottoman to the mix, and you're good to go! Or, if you have oblong furniture or a layout that wouldn't work with a square shape, choosing a midsize rectangular rug is just as beneficial! Midsize rugs in simple shapes are an amazing way to add some extra texture to your room without overshadowing any of the already-existing furniture.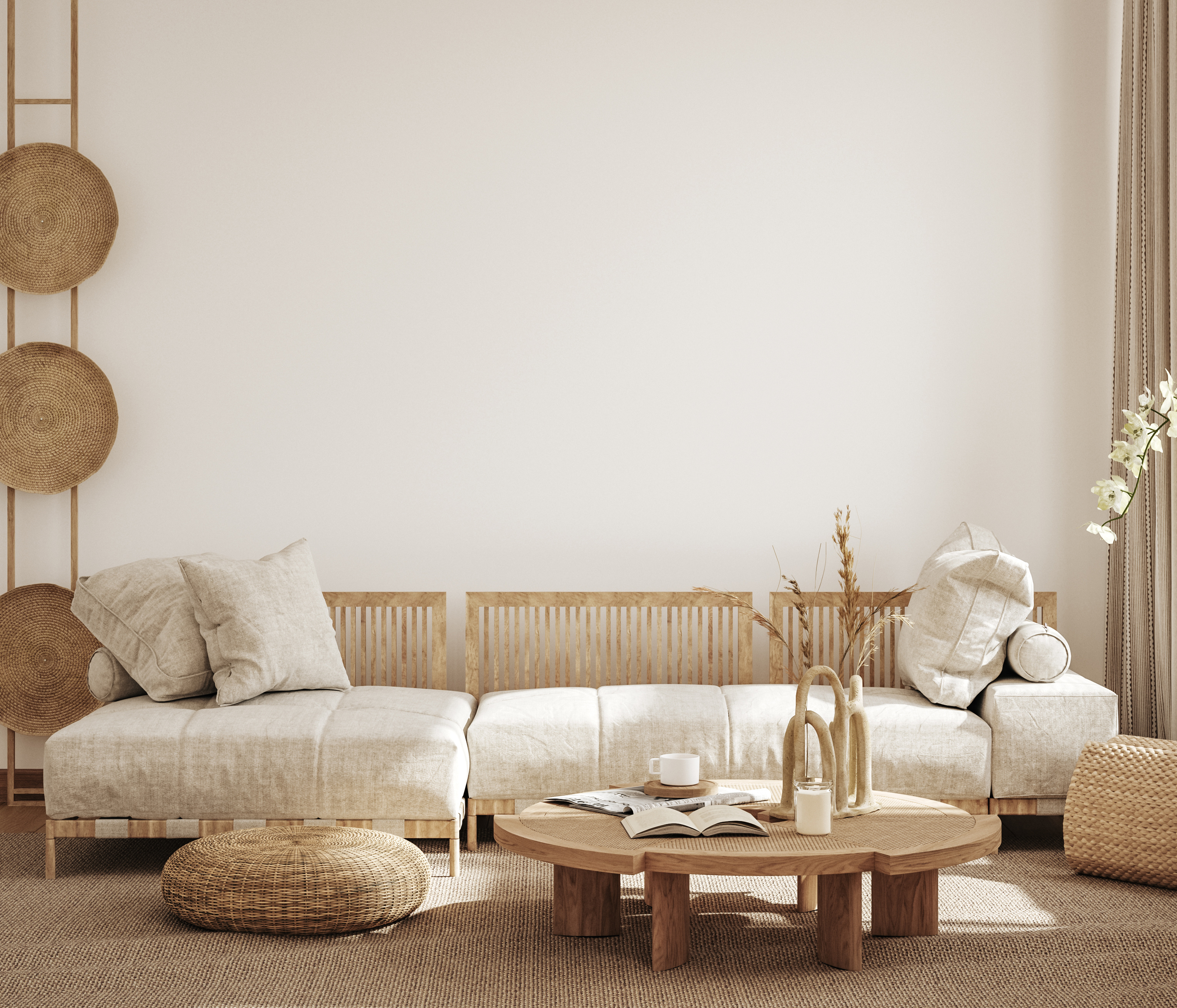 The Bedroom
Just as ideal for midsize rugs is the bedroom! A rectangular medium-size rug can fit perfectly underneath a bed with a few inches left to frame either side, which can make both your bed and your bedroom look larger. Match the color of the rug with the decor inside your bedroom and not only will you create a cohesive style, but you'll save your feet from the cold floor when you get up in the mornings!
Another option for your bedroom rug can be to place it in front of a closet or a set of windows, if you're looking for an off-center, more eclectic setup. Medium sized rugs are the perfect size to be able to serve as both full-room rugs, and accent space rugs all in one. Go for a an abstract rug if you're looking to create a contemporary or modern atmosphere, or if your style is more classic and elegant you can go for a traditional pattern or print.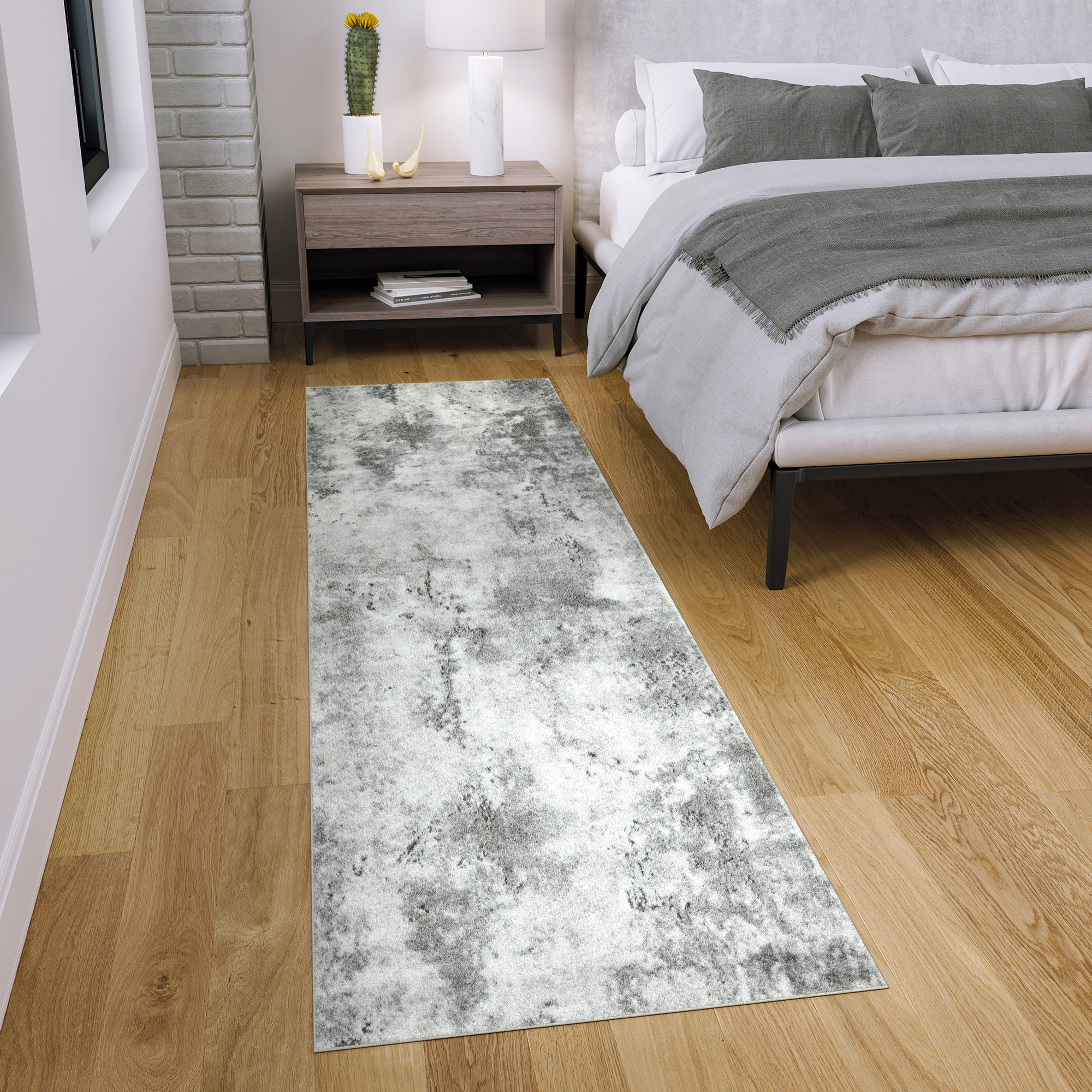 The Bathroom
If you're interested in buying a washable rug, then maybe you're looking to place one inside your bathroom! You need to opt for a washable rug in your bathroom due to the extensive moisture, just to help the rug remain clean and fresh, and to avoid the risk of any mold or mildew. With those precautions put into place, a can actually be extremely beneficial to your bathroom's aesthetic! You can use a washable rug alongside a pair of bath mats or on its own, to avoid the cold tile flooring or to help dry off the soles of your feet after a shower - just make sure to wash your rug regularly!
After you select a rug for your bathroom, placing it is a breeze. With your bathroom, there are two places where a rug makes the most sense, depending on your exact size and layout: in front of a vanity or sink, and running between the sink and the tub or shower. If you have a bathroom that's larger than the typical, you can incorporate both!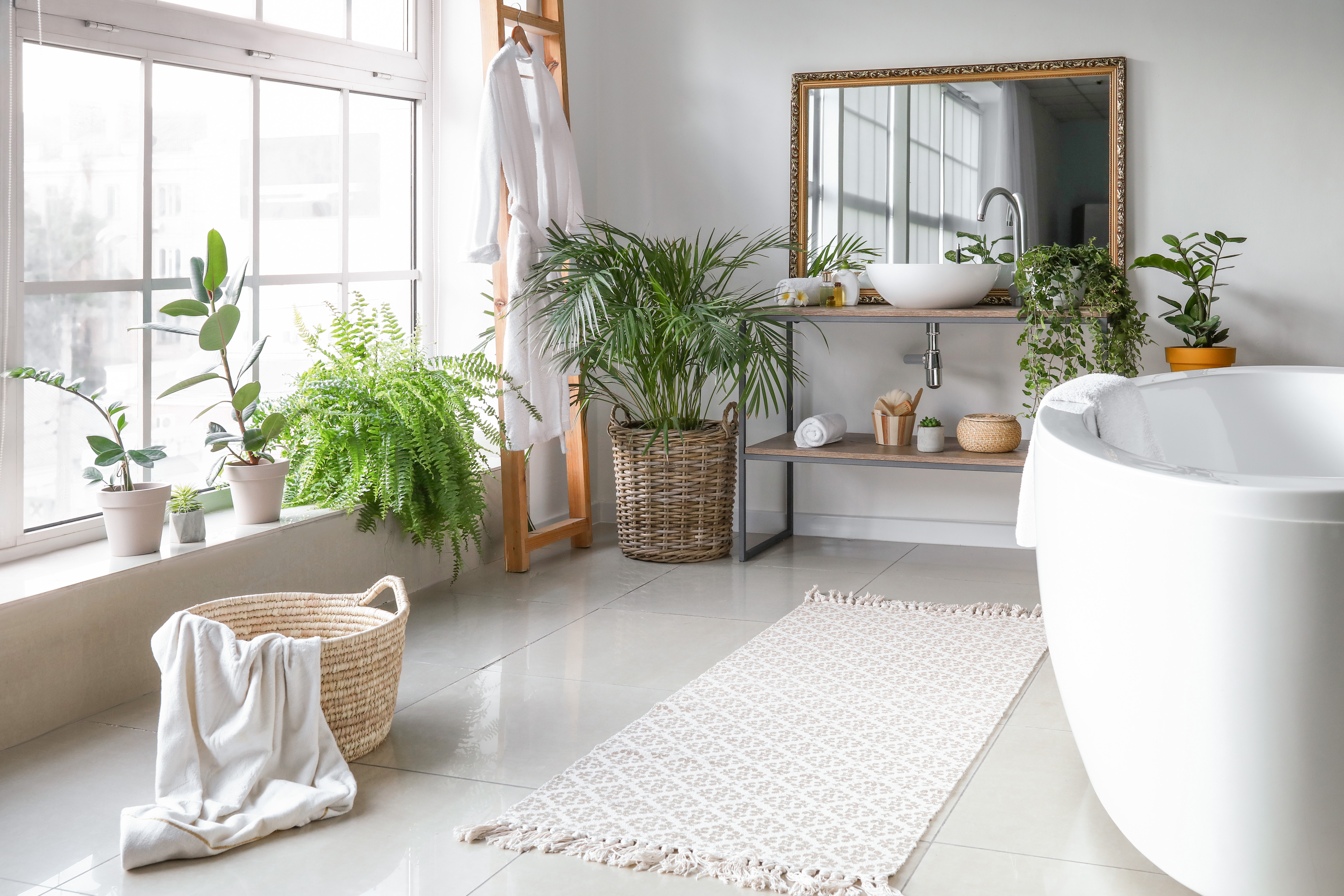 The Dining Room
Dining room rugs can often be overlooked due to the thought of heavy foot traffic, or the difficulty of moving chairs around a dining room table if they are sitting on a rug. But if you choose the correct style and size of rug, this becomes a non-issue!
The perfect placement for a medium sized rug in the dining room is a rug that fits underneath your your dining room table and chairs, leaving a few extra inches of space around the edges so it doesn't look too cramped, or like it hardly fits. Midsize rugs are typically the perfect size range for this, and whether you go for a 4'x6' or a 5'x8' depends on the size of your dining room set as well as the size of your room. The best way to pick the correct measurement is to clear out your dining room and lay down tape in the shape of the rug you're considering, then place your furniture overtop to see how much of an overlap or border is left.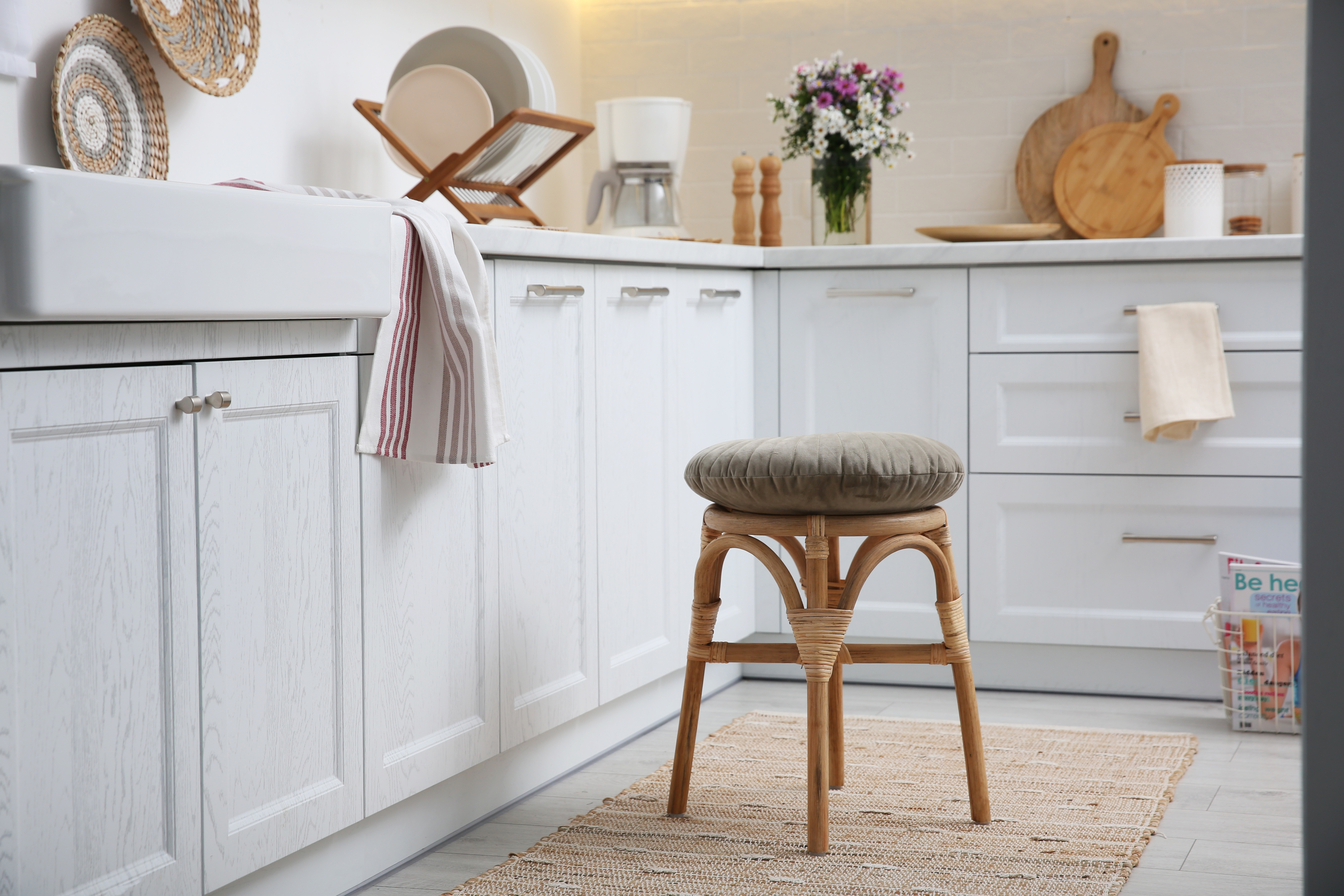 The Nursery
Nurseries are the perfect place to put rugs, especially midsize rugs! Nurseries tend to be smaller than typical bedrooms, meaning that anything larger than a medium sized rug would most likely make the room feel cramped, or over-filled. A medium rug could be placed underneath the crib or between the crib and the door, to add some extra cushion underfoot both for parents or for the baby!
Shag rugs are typically the go-to midsize rugs for nurseries, since they're known for their soft high-pile design, and plush fibers. That way, of there's ever any sort of accident in the nursery involving a fall or a dropped toy, both the floors and anyone involved are more protected. If you want some added cushion and are interested in a more textured design, you can also layer a shag rug overtop another, thinner rug! This way you can fill more space, with each rug semi-layered over the other so that both designs are visible - but be sure to get two designs that mesh well with one another if you do this.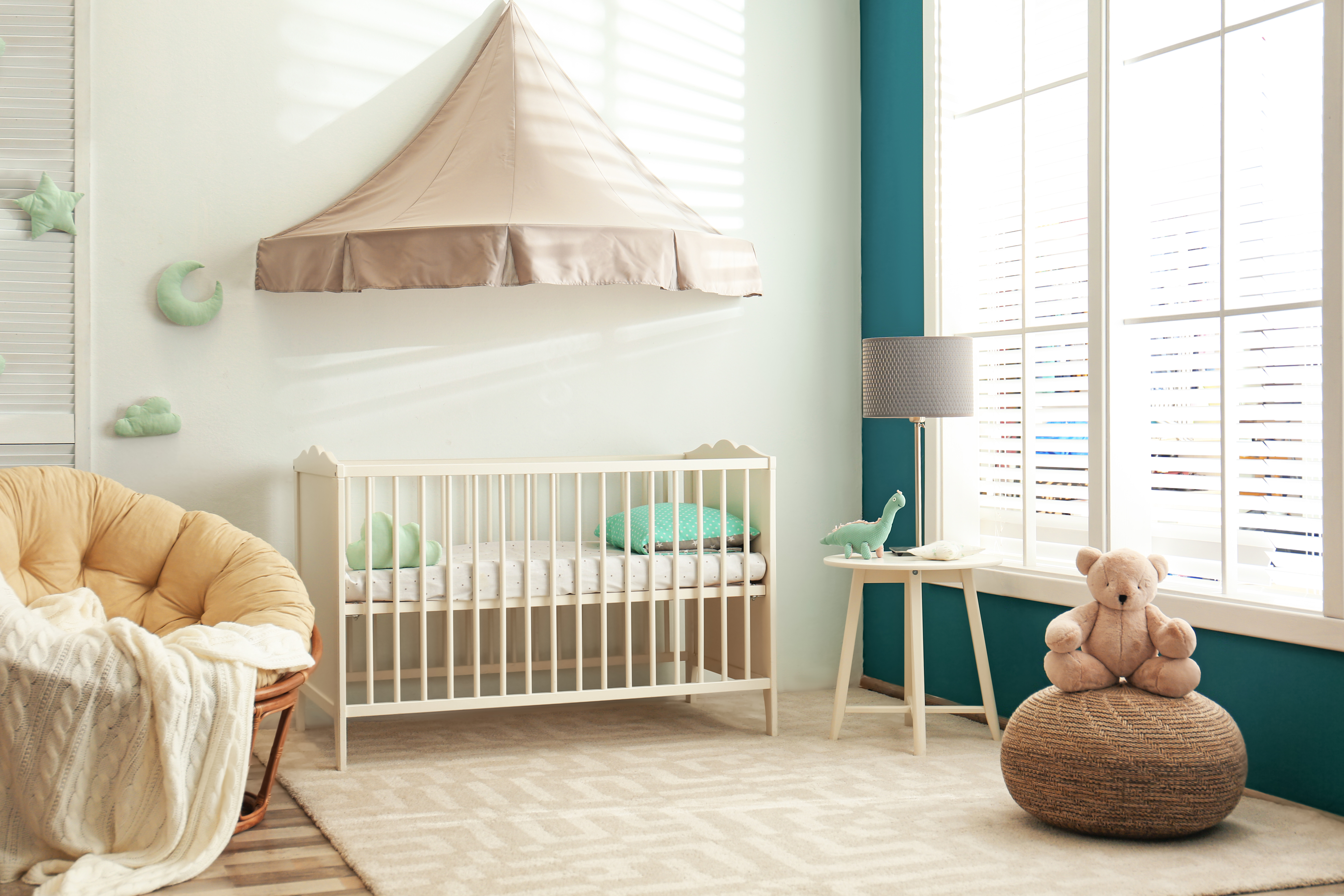 The Home Office
Lastly, another room of the house that tends to be overlooked when it comes to placing rugs are home offices. Home offices are smaller rooms like nurseries, so placing a full-size rugs seems like too difficult of a task, which is where midsize rugs come into play! Going with a lower-pile rug is better if you plan on placing your rug underneath a desk and chair, especially if that chair has a set of wheels like most office chairs. That way, the fabric of the rug won't be long enough to get tangled in the wheels or to be worn down by foot traffic over time.
Placing your rug directly underneath your desk and chair is most likely the best way to go, though if you have a larger office you could place it in the center of the room or at the door, to give it an airy, open feel. Either way, placing a medium rug in your home office is sure to tie it together, helping you to feel more at home, even in the room of the house where you'll be doing most of your work or studying.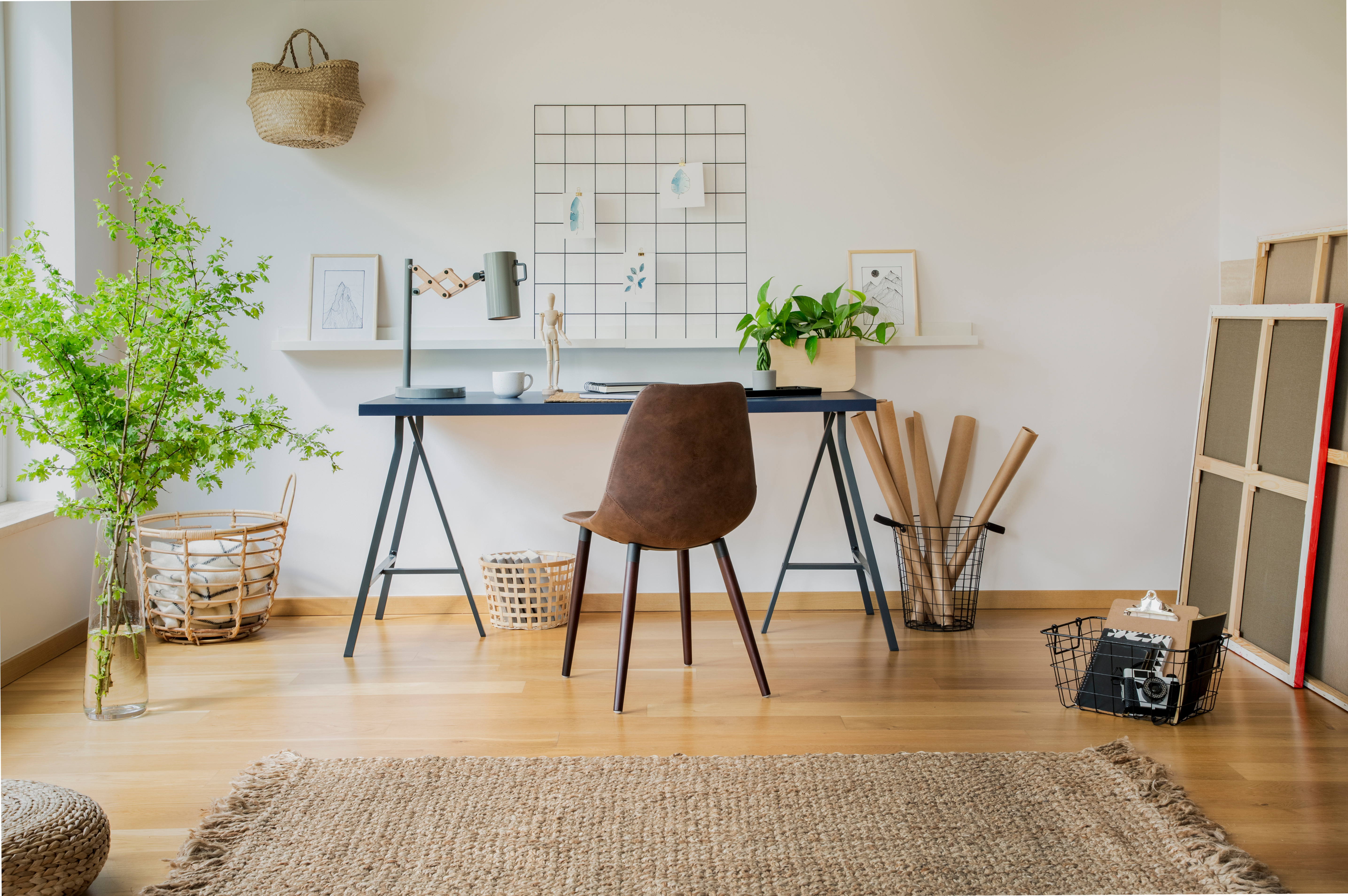 Placing a medium-sized rug in your home is a lot easier than you'd think, and just takes a little preparation and decision-making head of time! From your bedroom, to your living room, to your nursery, midsize rugs can easily make themselves at home in your spaces. At Decorsify, we have a large selection of medium-sized rugs, for anyone looking to upgrade their decor!