So you're in the market for a new rug - that's great! Maybe you already have your perfect style, color, or even the ideal pattern in mind. You know where you want to place it and what decor to place with it... but there's one more decision to make: shape! When most people think about area rugs, they imagine a square or rectangular rug that's placed either in the center of a room, or angled to fit snugly in a corner near the walls. But what if I told you that those aren't your only choices?
There are dozens of different sizes when it comes to sharp-edge rectangular rugs, but there's also a different shape entirely: circular rugs. Round rugs have soared in popularity in recent years, as they offer the same warmth and texture that you can get from a traditional-shaped rug, with a new twist. The decision between purchasing a round area rug and a rectangular area rug comes down to your own personal style, combined with the unique layout of your space. But if we've gotten your attention, and you think you might be interested in hearing about the pros and cons of round rugs v. rectangular ones... keep reading for tips on how to choose!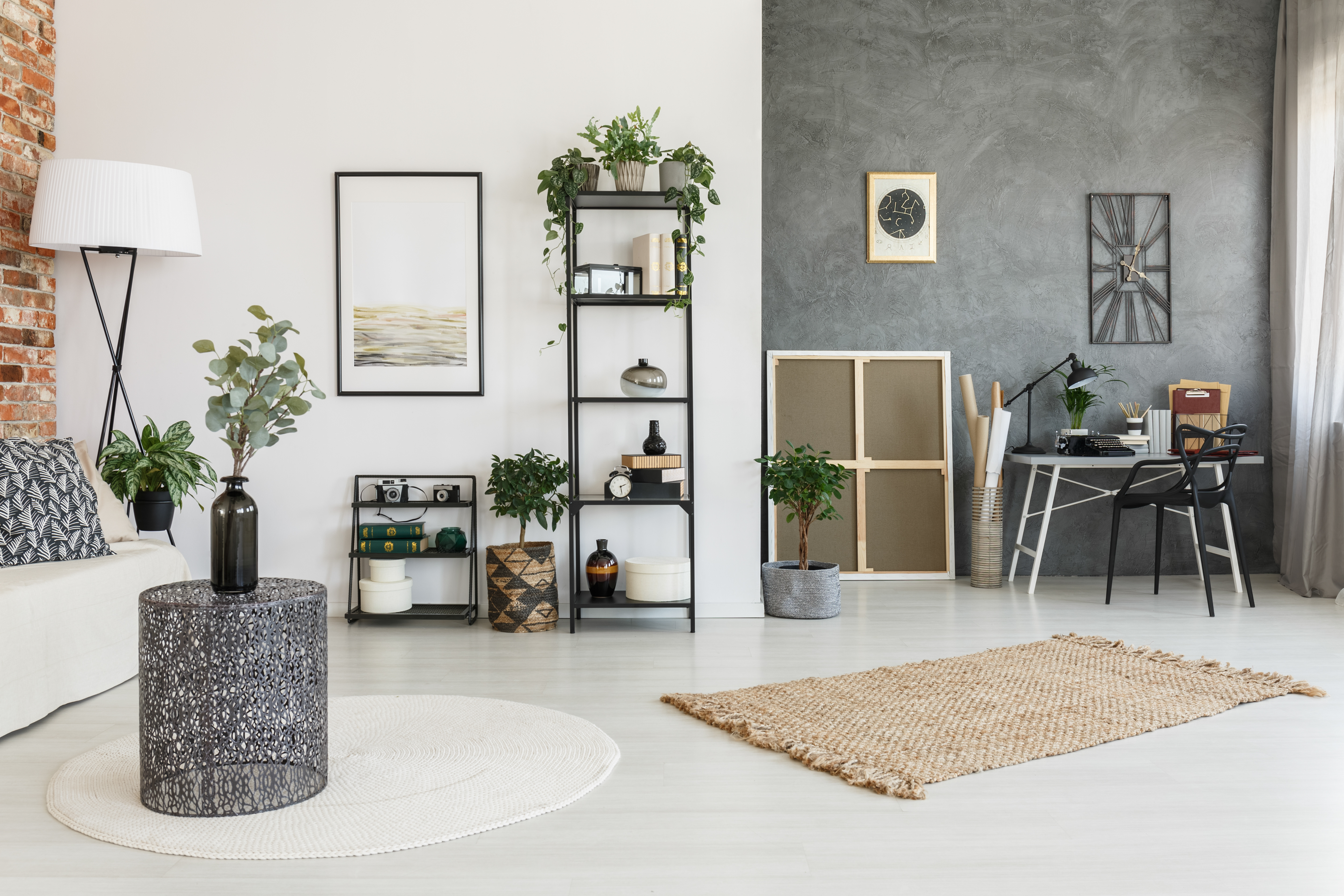 Layout
The layout of your space is extremely important to consider when choosing the shape of your new rug. A rectangular rug can serve to visually expand a long and narrow area, like hallways or dining rooms. They're also typically the choice for living room rugs, as they frame sectionals and sofas with a straight line, anchoring them to the rest of the space. If you're opting for a small rug, like one for a bathroom, rectangle is the usual choice for this, too. Bathroom rugs serve a purpose, in front of sinks or showers, both of which are typically boxy or rectangular, so the rugs are made in the same fashion.
Round rugs, on the other hand, give a subtle and cozy feel to the room they're placed in, like foyers, a smaller living room, or a bedroom. They're also extremely popular in children's playrooms, nurseries, or bedrooms, as they add a whimsical feel to the environment that can't be as easily achieved with a rectangular rug. If you have any round furniture, liking a round dining room table or a curved sofa, circular rugs would work better with those, also.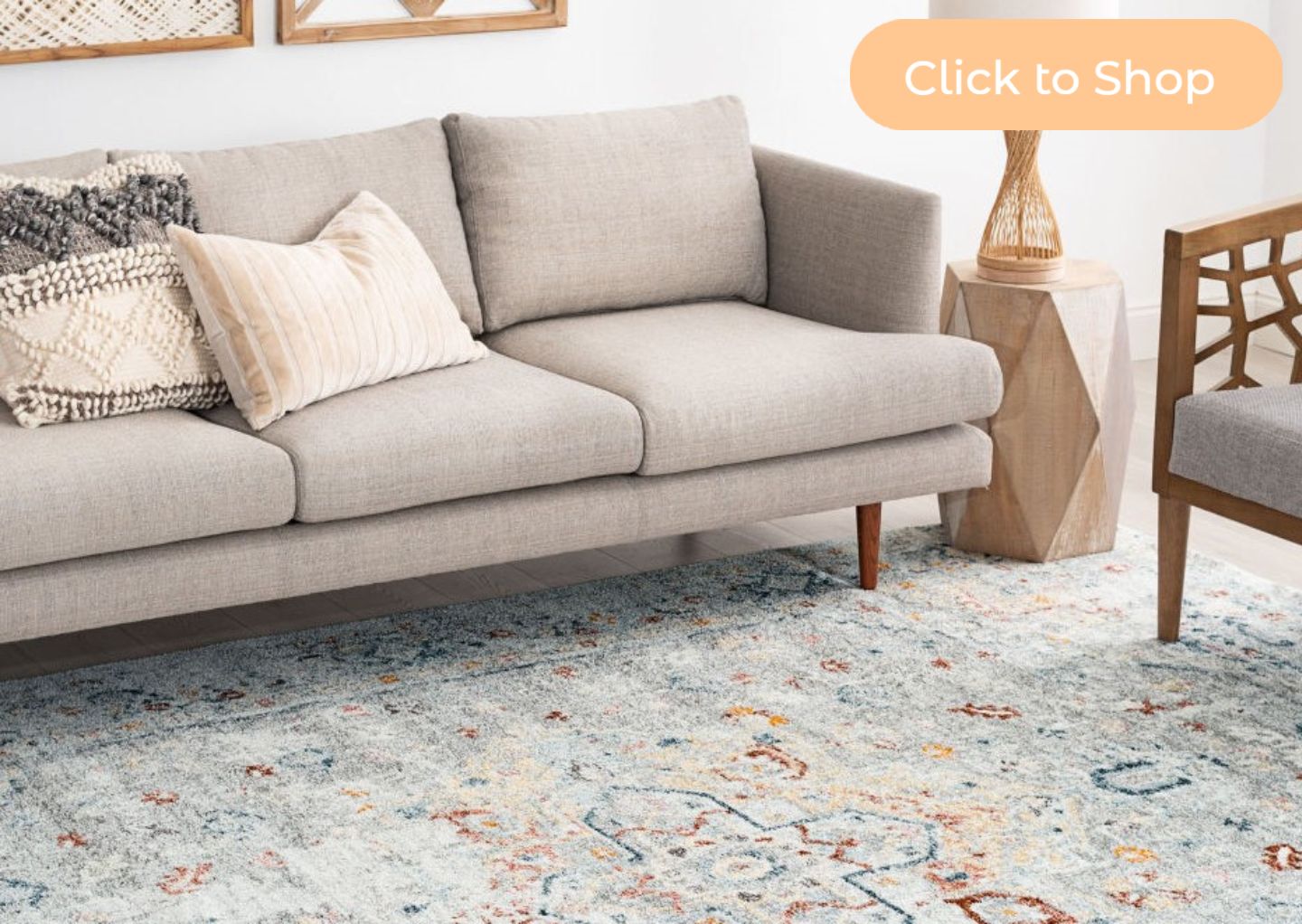 Style
Your personal style, as well as the general design aesthetic of your area, should also influence your rug selection. Rectangular rugs have a more conventional or formal appearance, which can compliment spaces with classic or traditional design. If your design is typically minimalistic, elegant, classic, or any other down-home style like ranch or cabin, then rectangular rugs might better suit your needs. Rectangle-shaped rugs are also often used in modern settings, but only in specific styles and patterns: abstract art rugs or contemporary geometric rugs are the go-to's for that.
But, for the majority of new-generation, artsy decor, round rugs are climbing in popularity. They're lively and futuristic, which works well in spaces with maximalist or eclectic design. Anyone with a boho style, or with any existing boho decor might benefit from bringing a round rug into the space.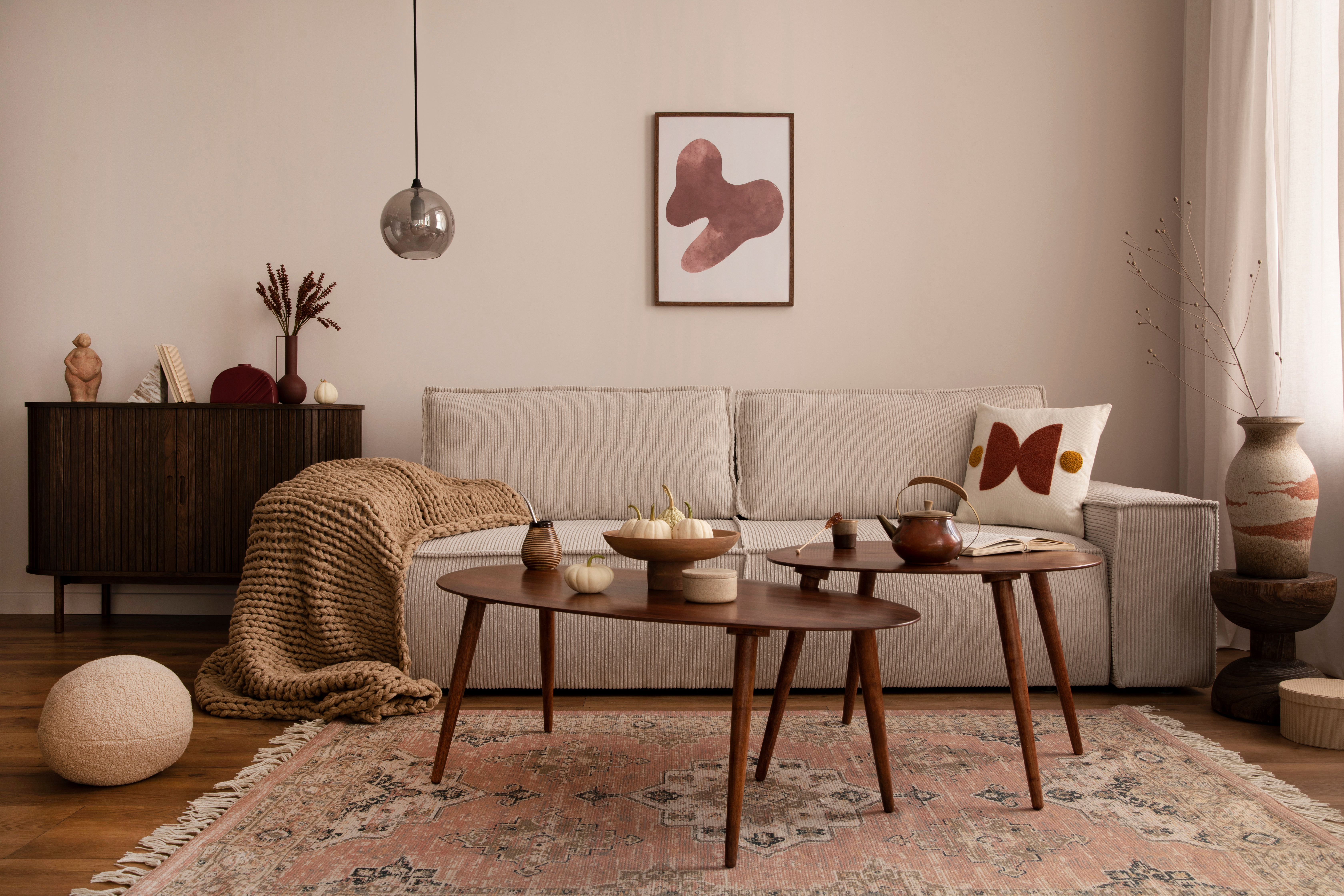 Functionality
While the look of a rug is the first consideration of most buyers, stopping to think about the use of your new rug will help you in the long run with your decision making! While all rugs add texture and depth to decor, round rugs may be an effective focal point in a space, directing attention to a particular spot or piece of furniture. For example, placing a round rug underneath a coffee table, whether that coffee table is round or not, will draw the eye and make that table the centerpiece of the room. If you intend to use the rug for this purpose, using brighter colors is typically the way to go.
On the other hand, rectangular rugs can be excellent for separating different areas of a room. A rectangular rug, for instance, might mark off the dining area in an open-concept living room or divide the working area from the seating area in a home office. They're used for framing, outlining, and dividing, while round rugs are majorly used for visual appeal.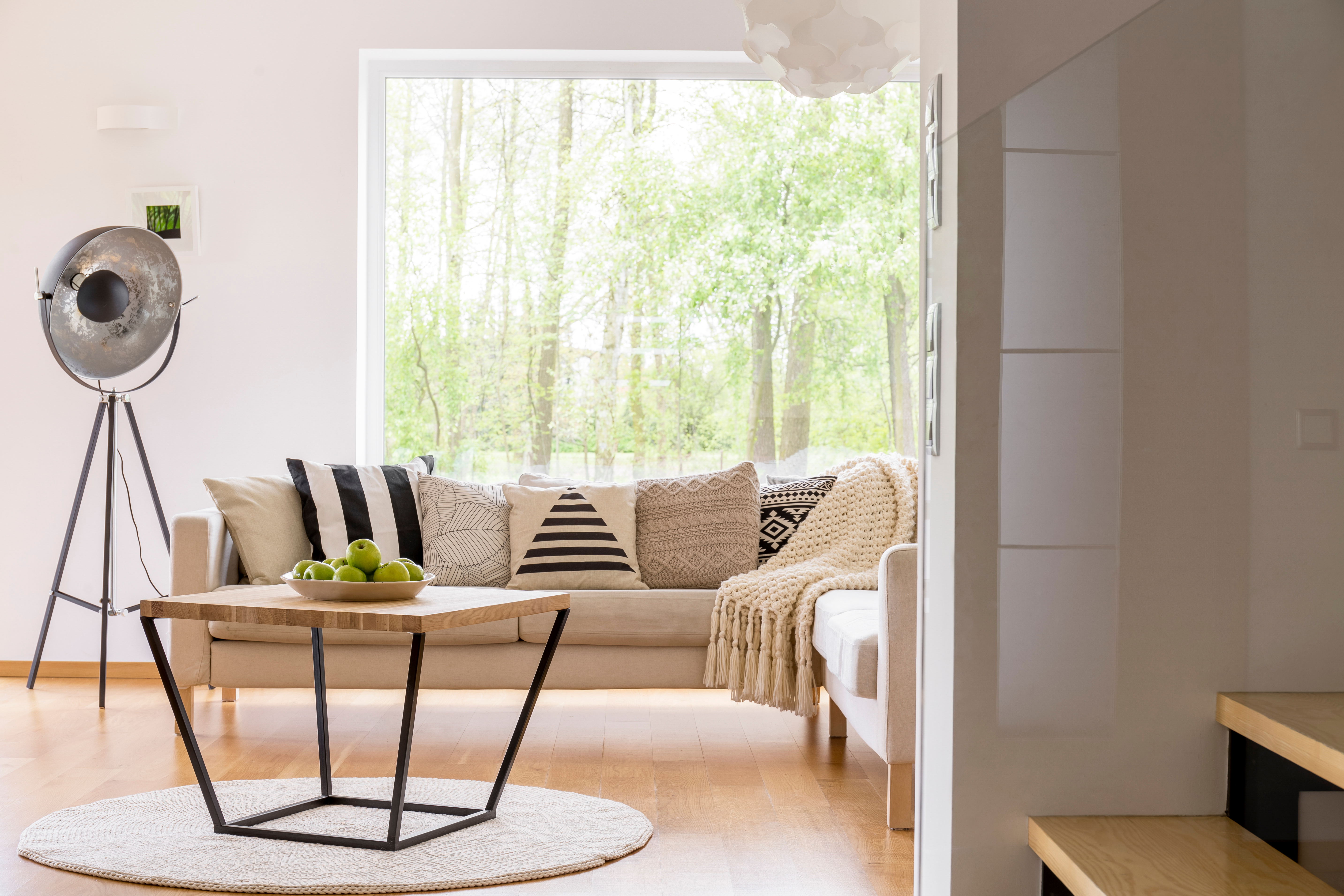 Size
A rug's overall aesthetic impact on your space will vary depending on where it is placed and how big it is. A rectangular rug in the middle of the space can give the impression that it is spacious and symmetrical, especially if symmetrical furniture placements are used all around it. The space may look bigger and more proportioned as a result. In the same fashion, round rugs can be used to make a space look larger if placed in the center of a room, in areas you'd like to highlight, or underneath any curved furniture.
However, if you're not careful, using either style of rug incorrectly or in the wrong area can lead to the opposite effect. Placing a circular rug towards one side of a room, or placing it in a corner, can sometimes give the impression of clutter and make the room feel smaller. The same can happen if a rectangular rug is used in an asymmetrically-shaped room, or if it is placed fully against any walls, leaving no floor space between.
Similarly, a rug's color and design can also influence how big a space seems. Darker colors and complex patterns may make a space feel cramped and congested, while lighter colors and simple patterns can make a space feel airy and large - all depending on your decor, of course. Geometric patterns being used on round rugs can cause some confusion as far as spacing and design, so choosing a pattern that meshes with the rug's shape is crucial.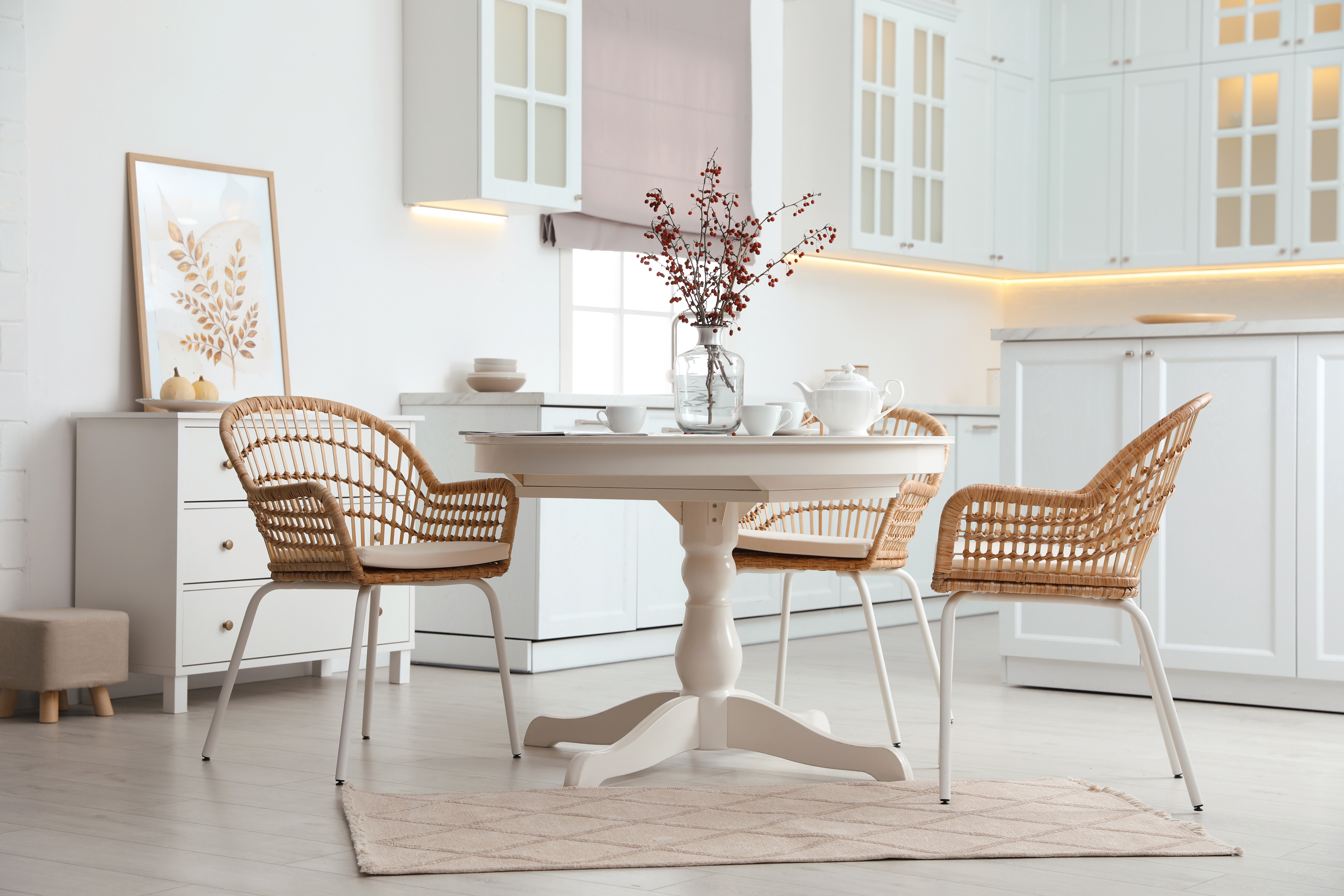 Color
Now that you know how each style of rug should be placed, what their function should be in a room, and how to utilize them, let's talk about the last piece of business... the color! Colors an serve different purposes depending on whether your rug is round or rectangular, which is something a lot of buyers don't consider beforehand. So, here's a short style guide for both rug shapes, and how to go about navigating which one to choose.
Color matters, especially if you're opting for a large rug - the larger, the more impact it will make on your style. If you choose a rectangular rug, which will have a function of grounding and framing the furniture, you can go for deeper colors like royal blues or cool greys. On the flipside, if you're choosing a round rug, brighter colors are typically the way to go - beiges, whites, or even pops of color like baby pink or cobalt blue.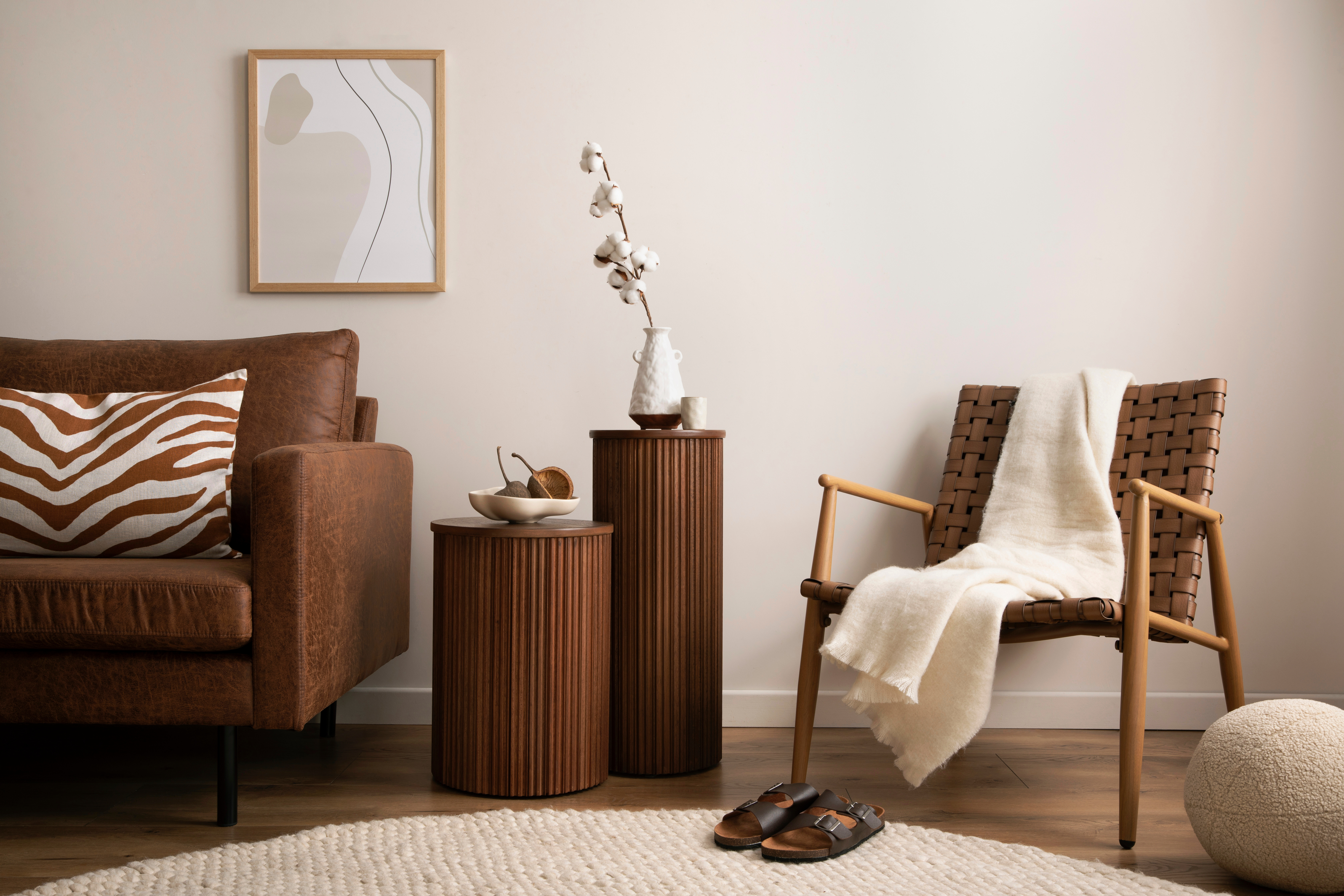 A rug should, in the end, tie everything in your home together in the most efficient and visually appealing way possible. It shouldn't overpower the area around it, make the space feel too cramped and cluttered, or compete with the themes you already have present. The shape you choose for your rug is a huge factor that plays into your rug's ability to check all of these boxes - and with these tips, you're sure to choose the right one!
If you're in the market for either a rectangular or a round rug, make sure to take a look at Decorsify's listings, which will freshen up your home without breaking the bank. Also be sure to check out our other blogs for more tips and tricks that will help you on your home decor journey!