Black and gray rugs are some of the most frequently purchased out of all color ranges for rugs - and there are plenty of reasons for it! Darker rugs tend to hold up better against dirt and debris, they're more difficult to stain, and they offer more class than contemporary rugs with bright pops of color. But one of the most important factors to consider when buying a grayscale rug is the opportunity it provides you! Trying to choose a rug that meshes with the rest of your decor can be difficult depending on colors and textures you plan to use. Grayscale rugs are some of the easiest to partner with other colors, as long as you know how to pair them together. This is where we come in! If you want to know how to pair a grayscale rug with the different colors in your home, be sure to keep reading!
Calm Neutrals
Just as grayscale rugs are easier to pair with other colors, the same can be said about a room filled with calm and neutral shades. While black and gray rugs are technically neutrals themselves, the contrast between browns and grays creates enough depth and texture to help the two stand out from one another. Use a medium-gray rug against ivory furniture, taupe curtains, light brown walls or lightwood furniture. Using black or dark gray might make the contrast too great and could throw off the comfortable airy feeling of the room, so go for a light or medium gray tone.
If gray neutrals are what you're already using in your home, then do the opposite - go for a rug that's darker! If your decor colors for a particular room are currently cool grays, light silvers, whites, or beiges, then when choosing a rug you should dive a little deeper and choose a darker color. This way, the rug will match perfectly with the room's color scheme while still offering some additional variety.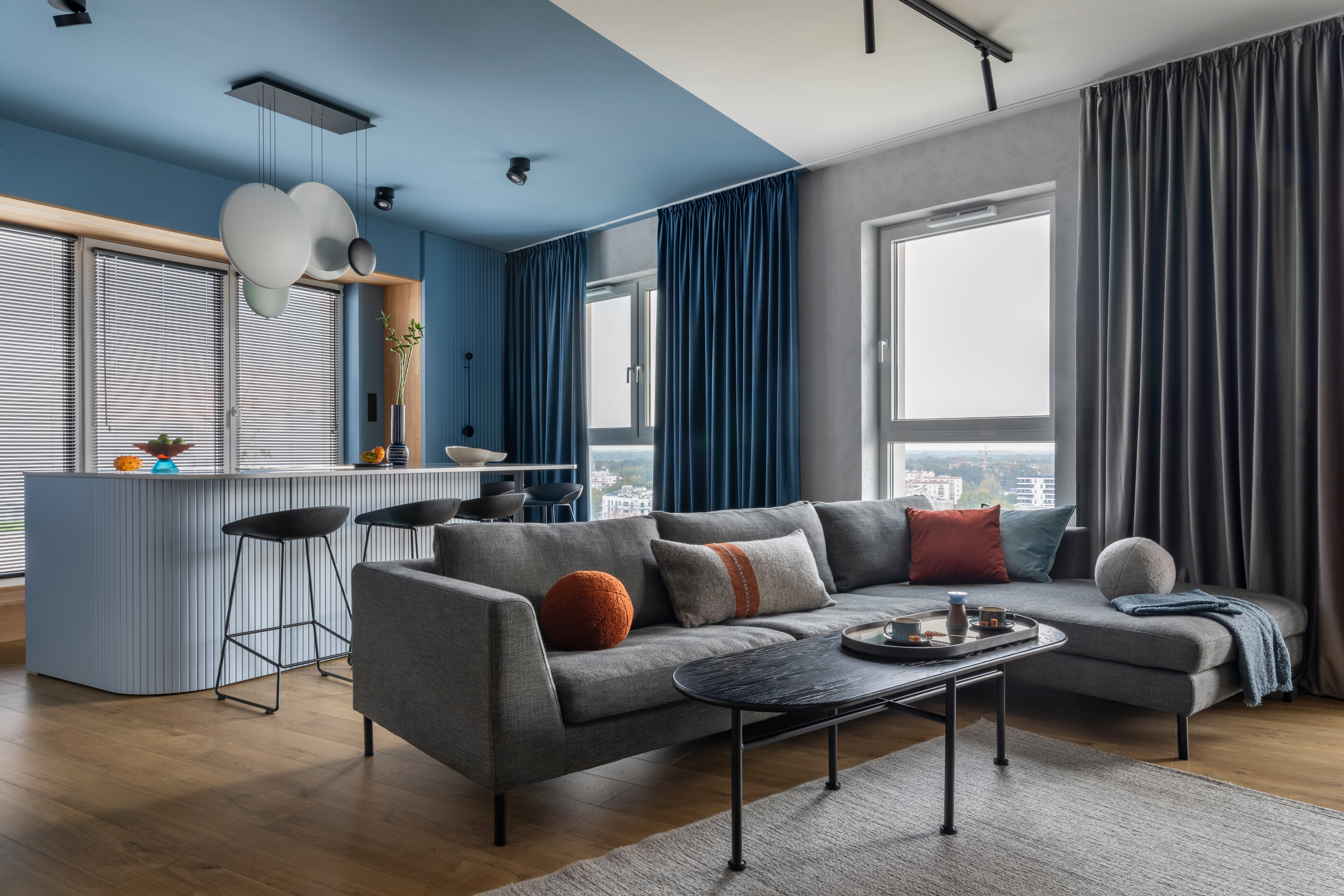 Soft Pastels
Soft pastels and grayscale decor have always gone hand in hand, and there is no exception to this rule when it comes to rugs! Canary yellows, soft violets, baby blues and light teals are all hues that pastel lovers might want to use to infuse their decor style, and the great news is that they all work perfectly alongside shades of gray. Using a light gray rug with neutral-tone furniture and then using ranges of pastels for your accent colors is a perfect way to brighten your room without overpowering the pastels with your color of rug. For some added definition, if the pastel shades are a little too soft or understated, you could find a grayscale rug that has hints of pink or or teal threading in it to make those colors pop even more!
While this article mostly focuses on grayscale rugs, when looking at the matchmaking of pastels, the reverse can also be true: pastel rugs work perfectly with any grayscale decor! This is often seen in smaller rooms, such as a pastel bathroom rug being matched up with silver appliances and gray walls, or a light and airy pastel mat being used in an otherwise grayscale laundry room. In any case, the combinations of grayscale and pastel shades are endless and can be used to create a unique and interesting aesthetic. Whether you prefer a more subtle and understated look or something more eye-catching and vibrant, you can easily find the perfect combination of colors to match your decor. With the right combination, you can create a beautiful and stylish space that will be sure to impress.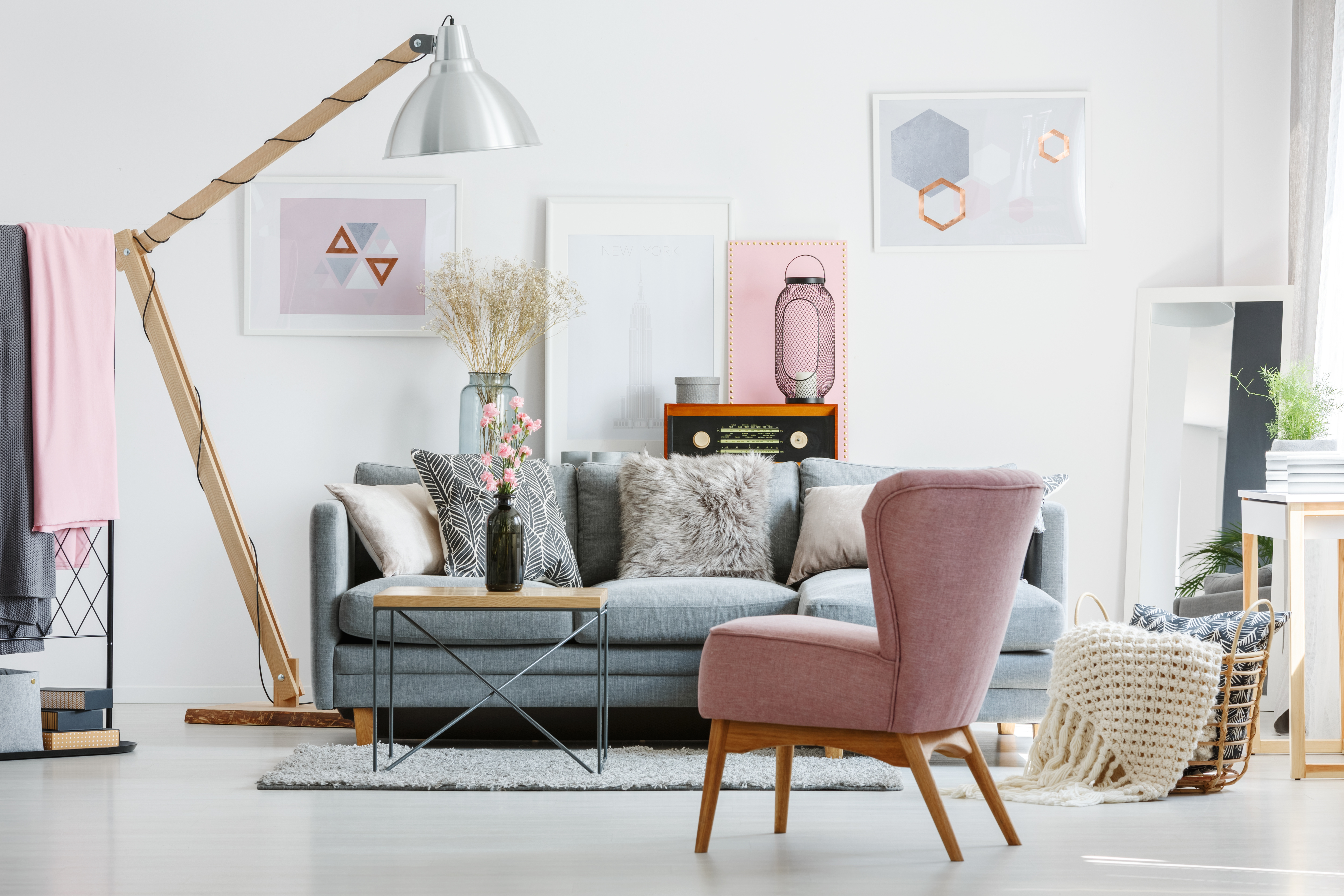 Bold Statements
This next tip is one that will help you to spice up any room in which you decide to place a black or gray rug. Grayscale rugs are beautiful on their own, but can sometimes get lost amongst other decor - unless you tie them into the decor with pops of bold color. Adding bright reds, burnt oranges, or cobalt blues to your decor can really bring the gray or black rug to life. This way, your accent colors get to capture the full attention of your guests, and the rug is able to serve as a solid base for all of them.
And these bold statements can range anywhere from light to dark, as long as they're vibrant enough to make a statement. Whether your decor tastes are in dark and sultry shades like royal purple and navy blue, or involve more eccentric shades like neon greens and pinks, a gray rug can easily serve as a base regardless. The versatility of grayscale rugs is what makes them such a decor asset.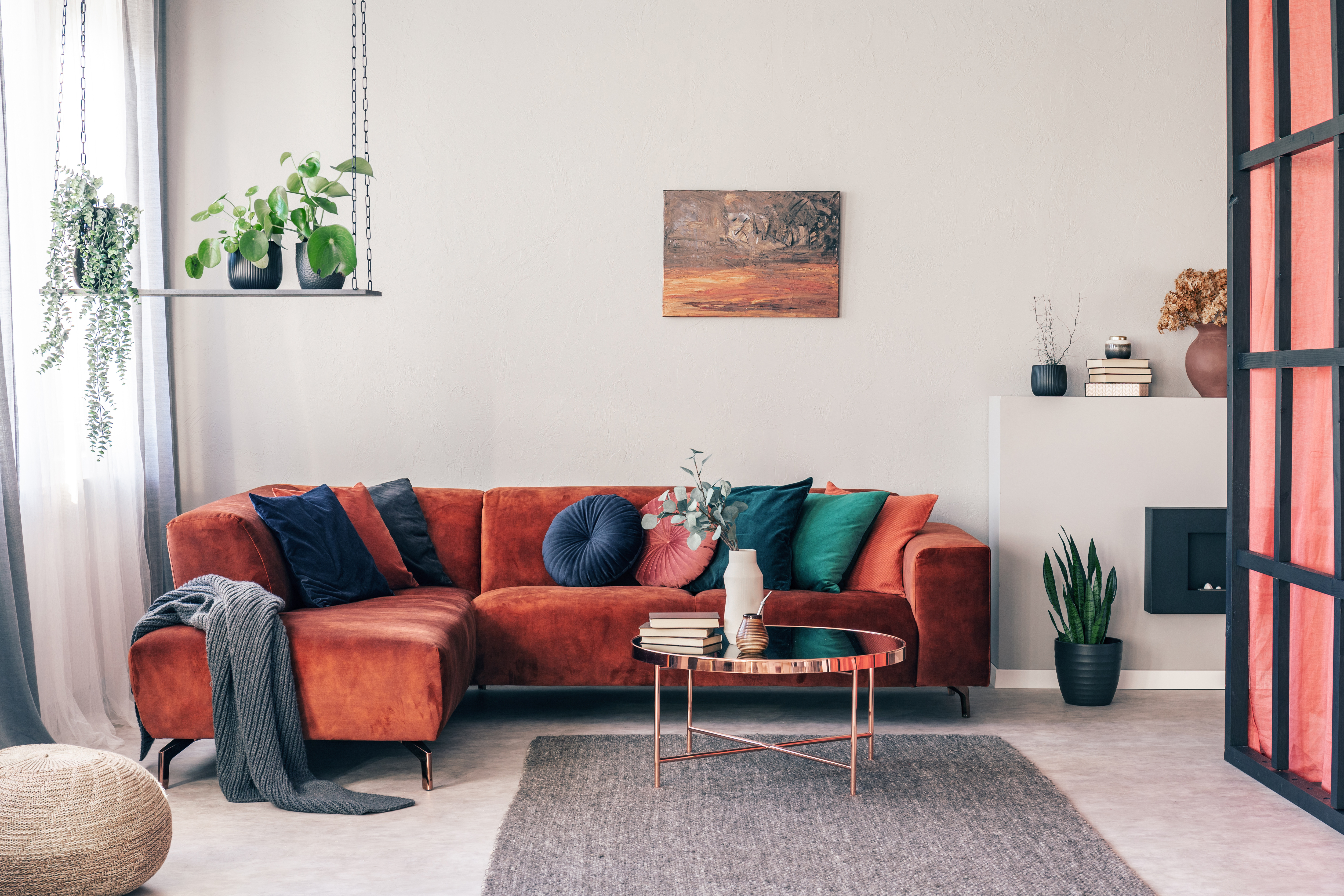 Trendy Shades
The last tip and perhaps the most important of them all, grayscale rugs are perfect for decor lovers who take their decorating to the next level by keeping up with all of the latest trends! The versatility of black and gray rugs is perhaps their strongest asset, as they're able to be used and re-used, even if the rest of your decor completely changes. They can mesh with decor of all different styles, from traditional to contemporary, as well as all different colors. So if you're making a change over to some of the trending colors of 2023, like sage green, soft burgundy, gold, or mustard yellow... chances are your grayscale rug will work perfectly, no matter what you place or replace!
Some of the most popular shades to pair with your black or gray rug right now are sage or mint green, lilac, salmon pink, baby blue, or rosy mauve. Keep your grayscale rug and start incorporating these different colors into the destination spaces of your home to stay ahead of the curve!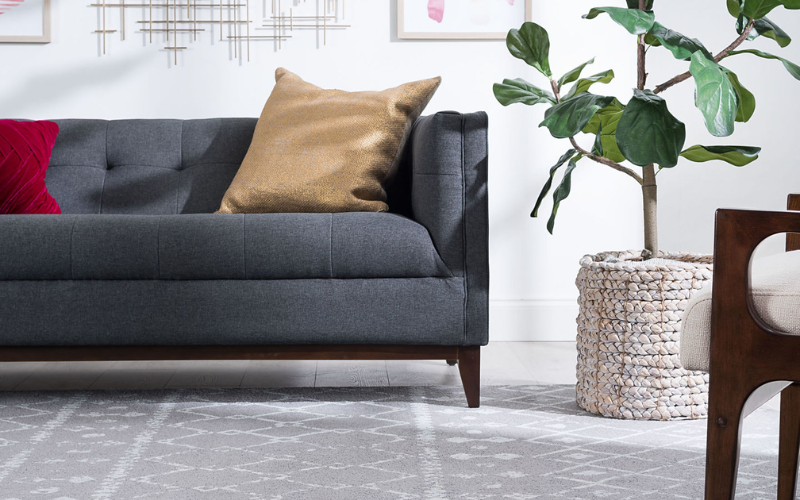 There are dozens of different reasons to purchase a rug for your home that falls in the black-gray color range, one of the top at the list being how well they work with an abundance of other colors. So whether you're redecorating, rearranging, or just hoping to spice things up a little, they're bound to work for you no matter what. Black and gray rugs come in a variety of different shapes and sizes, as well as in different styles and patterns that are guaranteed to match your specific needs.
As always, if you're looking to purchase a grayscale rug, or check out any other styles of rug you've been considering, Decorsify is the place to go! Be sure to check out our listings for black and gray rugs, and check in with our blog to find more tips and tricks for turning your space into the home of your dreams, one rug at a time.