Where there is a will to decorate, there is a way. Those who love to decorate will find ever-more creative ways to work with the space and materials at their disposal, and that includes creating space where there previously was no space. If you want to create an accent space in a room that you've previously deemed too small – you can! There is a growing market of methods to help you decorate in ways that makes a home look and feel roomier. One of the easiest ways to create an accent space in your home, no matter the space's function... is with an area rug! Small area rugs are perfect to anchor an accent space to the rest of your apartment, whether you choose a mat, a runner, or a smaller area-cover.
Here's a lit of different accent spaces that you can create in your home using small rugs as a basis!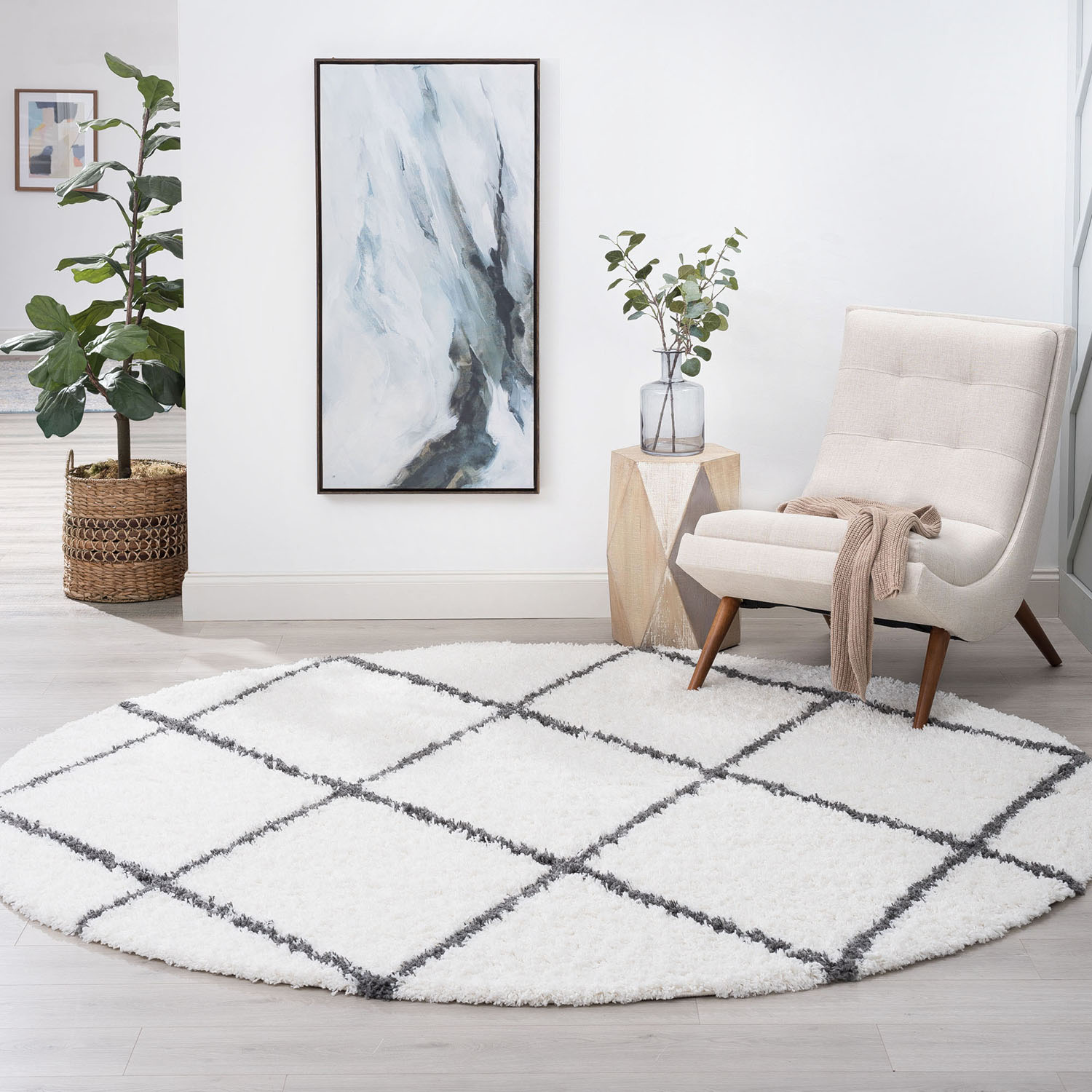 Take Your Curtains to the Floor
If you're looking for your accent space to be a statement wall, look to the windows if you aren't up for changing any paint color. Hanging curtains is an incredible easy task, and your curtains can be as dramatic or vibrant as you'd like. They can sweep just above the carpet, or puddle elegantly at the floorboards, creating an eye-catching background for any accent space. Partner a set of curtains with a patterned rug underneath in the same color palette to make a space of layered textures to catch the sunlight, and you've got the perfect accent space.
Create a Cozy and Versatile Nest
Many of the most popular accent spaces are the ones that take guests into account. Your house is where you come home to relax after a long day, where you invite your friends over for a night-in, where you hold family holiday celebrations – your safe space. And in a smaller space, the best way to accentuate that comfortable and secure feel is with a "nest" area. There are several approaches to this idea: you could start with adding a daybed or a sleepable sectional, maybe a chaise lounge. Or maybe your accent space is a corner of the main room with two rocking chairs or recliners, stacked high with throw blankets and downy pillows. Either way, if you create a "nest" area in your home, the top goal should be the cozy factor, both for you and for any of your future guests.
For an accent space that focuses on coziness and comfort, your rug of choice should be a shag. The high-pile and thick fabric of the rugs will add an extra layer of plush texture to your accent space, solidifying its function as an area where you can unwind.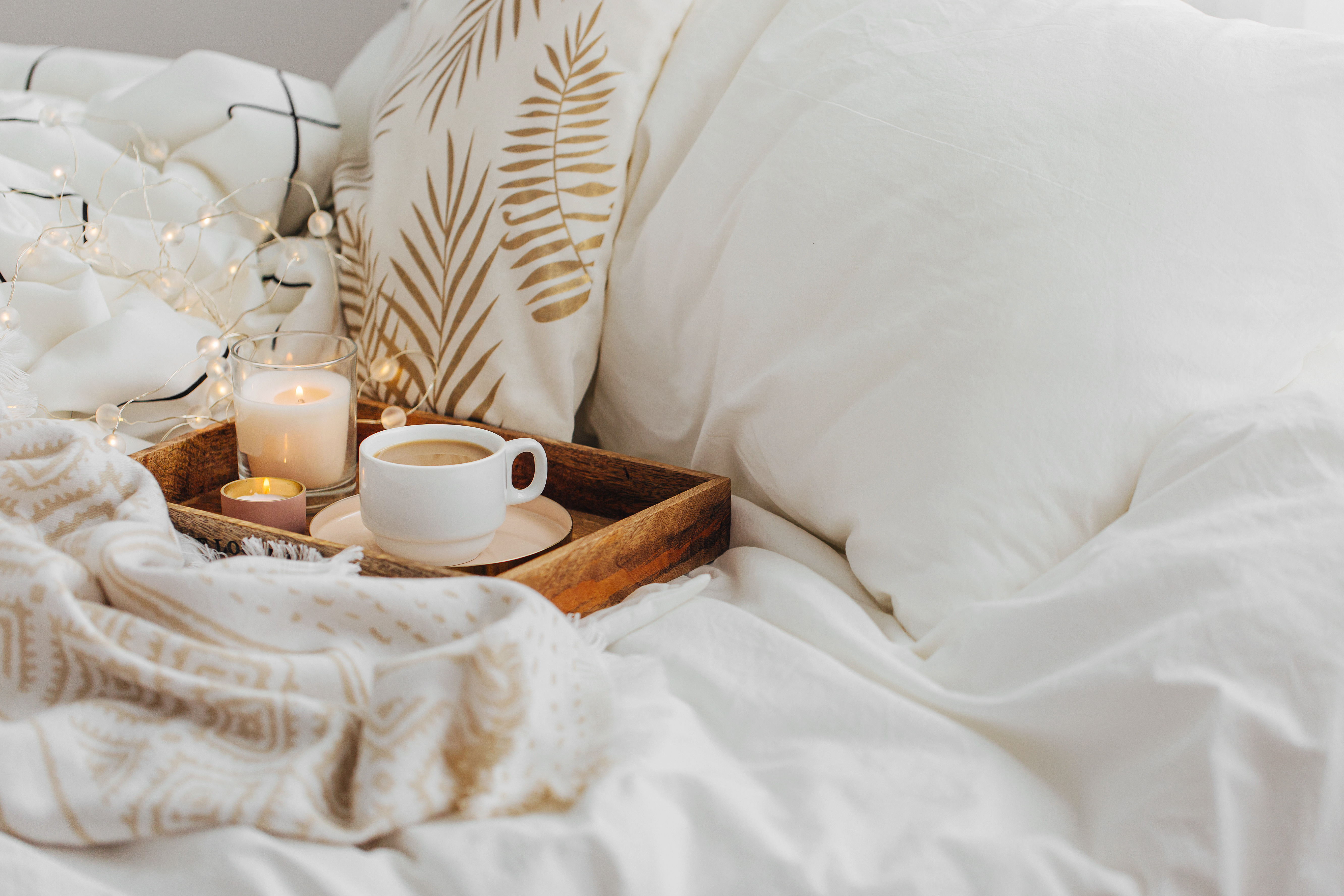 Hang a Tapestry of Drape a Long Curtain Over a Corner
Of course, you don't actually need windows to drape your walls in fabric. You can give any wall or any corner space in your home a dramatic accent by draping curtains with or without an actual window. You can imitate the canopies often sold for princess-style beds by hanging a very long curtain from a hook in the ceiling and allowing it to drape from a hoop or high corner points of your space.
You can use the hidden window method and hand curtain rods to create a fabric statement wall for any space in your apartment without compromising any extra space you might have. You can also use fabric as a tapestry, hanging it flat over a section of wall or draping it elegantly to reveal only some of the painted surface to give the wall an elegant shape.
Same as with hanging ceiling-to-floor curtains over a window, underneath a tapestry is the perfect place to use an accent rug. You could use a runner if your wall hanging is in the hallway, or use a small rectangular rug in the bedroom or living room if that's where you're placing your hanging.
A Statement Chair
A fun way to quickly make a statement in a small space is with a single brightly colored chair. Whether you repaint an old rocking chair in a fresh, lighter color, or bring in an upholstered armchair, a statement chair is an effortless way to draw the eye to your accent space and to make it more inviting for guests. And a chair, as opposed to another style of seating, won't take away too much of your room's space that can be used for other things, like storage.
Current trends favor an eclectic mix of styles combined with a bohemian and industrial combination of styles. The chair doesn't necessarily have to match the theme of your space, as the point of an accent space is to stand out against the rest of your décor.
And the perfect way to tie in that chair with the rest of your decor is with a rug placed underneath. The ideal rug for this kind of accent space is a round rug, though the patterns and color palette is completely up to you!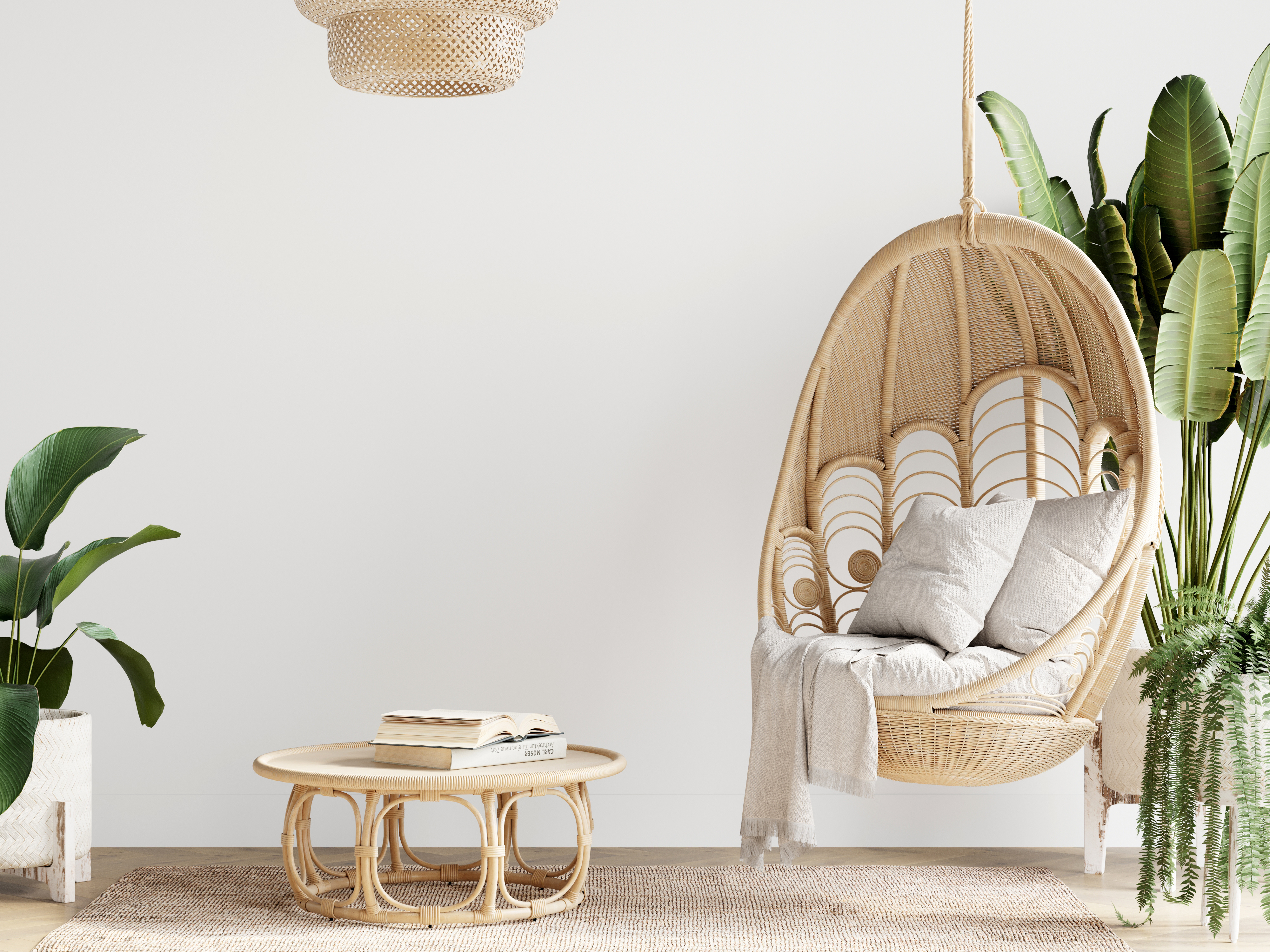 Hang Eye-Catching Artwork
You can easily enhance your home decor with an accent space centered around some beautiful art work. Vertical tapestries draw the eye without dominating the space, and there are dozens of combinations of picture frame style and size to explore. You can hang prints, family photos, or even original artwork from local artists, depending on what mood you are hoping to achieve with your accent space.
You can even go as far as to hang different types of sculptural art. Wood carvings and metal silhouettes, for example, are often light enough to make beautiful and relatively safe wall-hanging sculptures for your apartment's accent space.
For an artsy accent space, the perfect rug is a small abstract rug, with a pattern or print that aligns with the artwork you're hanging on the wall. Abstract area rugs are pieces of art themselves, so when they are coupled with mounted pieces of art, the space is anchored in modern beauty.
Place Shelves Against a Wall
Want to define your space without altering any of the walls, temporarily or permanently? Use tall, beautiful, bookcase shelves. You might choose sloping shelves that form a shape when the meet in the middle, shelves meant for defining a corner, or a shelf that's more functional than decorative. Shelves are not only eye-catching on their own, but the way you fill them can also serve to accentuate your space, pulling other elements of your home into your accent space. You can use bright cubed storage on your shelves to create a wall or pattern of colors or create and display shelves of your favorite books or other items to define your accent area with things that are notably "you."
Bookshelves are also excellent accent space pieces because when choosing a rug to accompany them, your options are seemingly endless! If your bookcases are filled with vibrant storage cubes or picture frames, then going for a rug that is equally as bright might fit your tastes. Or, if you're opting to fill your shelf with your favorite hardback books, choosing a traditional rug would be the preferable choice. Bookshelves offer you a lot of flexibility with style and design.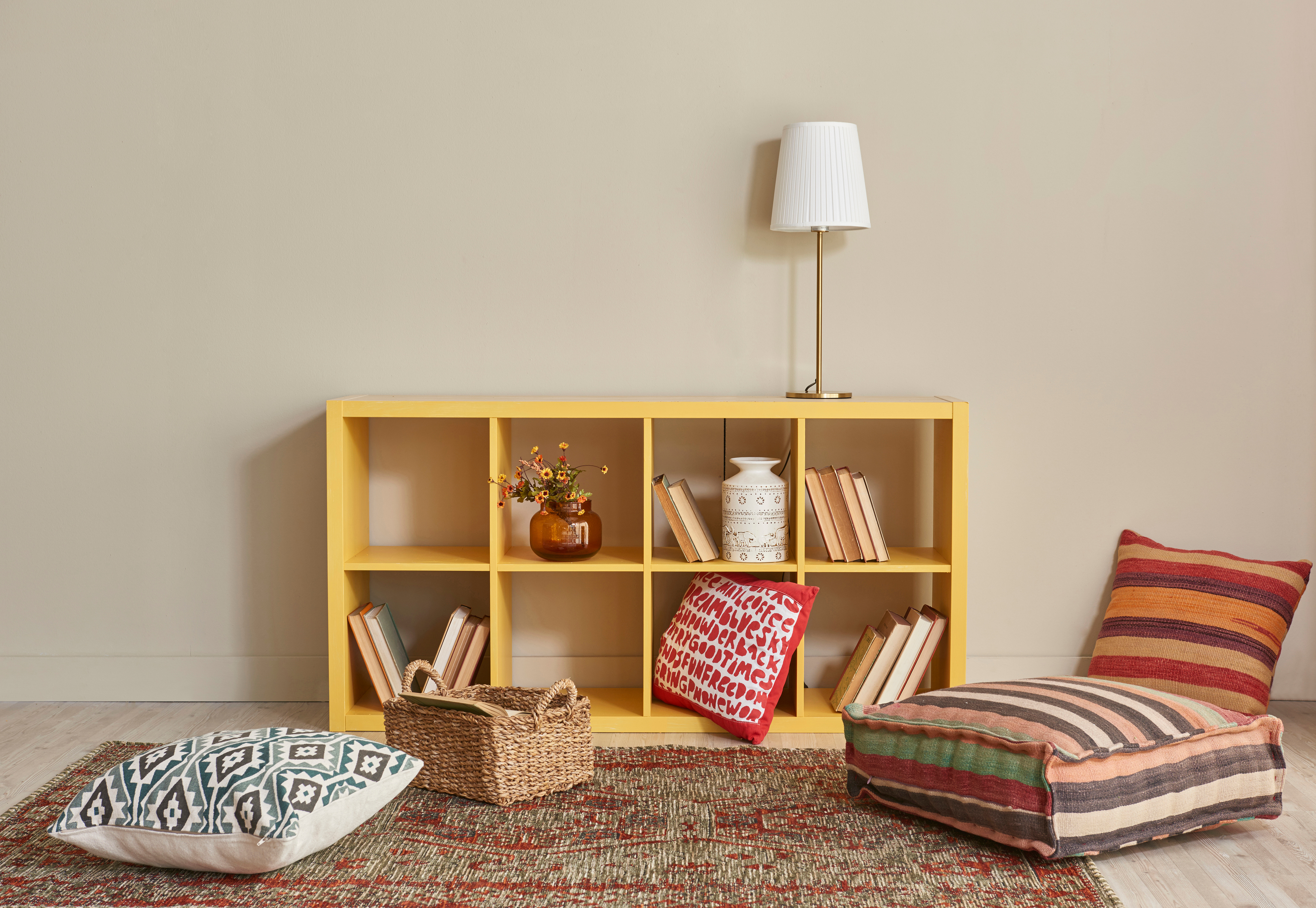 Use Pointed or Colorful Lighting
While you still need to use the other tips to fill your space, lighting can make an enormous difference once you've decided on your accent area's layout! If you use shelves, make sure to light them with stick-on lights, or to line them with a string of twinkling lights. If you're using artwork, maybe hang a small accent light to put extra shine on the art you chose to display. Or, as another themed idea, you could mount a small projector and the purpose of your accent space could be a viewing area for you and your family and friends, for movie nights!
If using a small area rug in your accent space, it's also important to highlight it in one way or another, whether it be with appropriate lighting from a window, or a mounted light! If spotlighting bookshelves or wall art, make sure the light also hits the area rug at your feet to fully brighten the space.
Make a Unique Activity Station
This one might be especially popular with those who have children, but you can turn one area of your home into a station for some sort of personal activity! You could make a crafting station, a baking station, or a musical practice area where instruments are on display. For a more elegant, or kitchen-adjacent possibility, you could create a coffee or tea bar. If you or someone else in your home is an artist, this could be an art corner, complete with paints and easel. Or again, for those with kids, it could be a space designated for storing and displaying toys – same could be said for those with spoiled pets, who need an area appointed for a dog bed, crate, cat tree, or animal toys.
An activity station translates into higher foot traffic, which means that those feet need a little extra cushion! For kids' areas, shag rugs or rugs that are known for having thicker fabric might be best just in case of a fall, or dropped toys that could damage floors. If it's a pet area near an entryway, you could use an indoor/outdoor rug, or for a kitchen-adjacent option you could go for a thinner, runner rug. Regardless of the designated activity, choosing a rug to go underfoot is a good idea.
Creating an accent space for your home can be done if you have both the vision and the materials to make it happen. The key to a great accent space is versatility, in both how you decorate and the furniture you use. You can find a vast selection of area rugs, shelves, and furniture at Decorsify to help you along towards creating your perfect accent space!