When it comes to decorating the different areas of your home or office space, area rugs are one of the best ways to add some warmth and flare. And if you're looking for an eye-catching addition that will bring your room together, contemporary style area rugs might be the perfect choice. Let's take a look at why contemporary style area rugs can instantly elevate your space and how to find the right one for you.
What Makes Contemporary Style Area Rugs Unique?
Contemporary area rugs are characterized by bold colors, geometric designs, and abstract patterns. These eye-catching elements make them perfect for adding a visual spark to any room. They can also help create a focal point in a large room or tie together different colors and textures already being used in a space. When it comes to textures, contemporary style area rugs offer something for everyone — from plush and luxurious shag rugs to flatweave options that feel more like woven fabric than traditional carpeting.
The Different Styles of Contemporary Rugs
One of the best things about contemporary area rugs is that there is something for everyone, no matter your stylistic tastes! From traditional Persian designs to minimalist abstract prints, there are so many options for you to choose from.
Geometric Patterns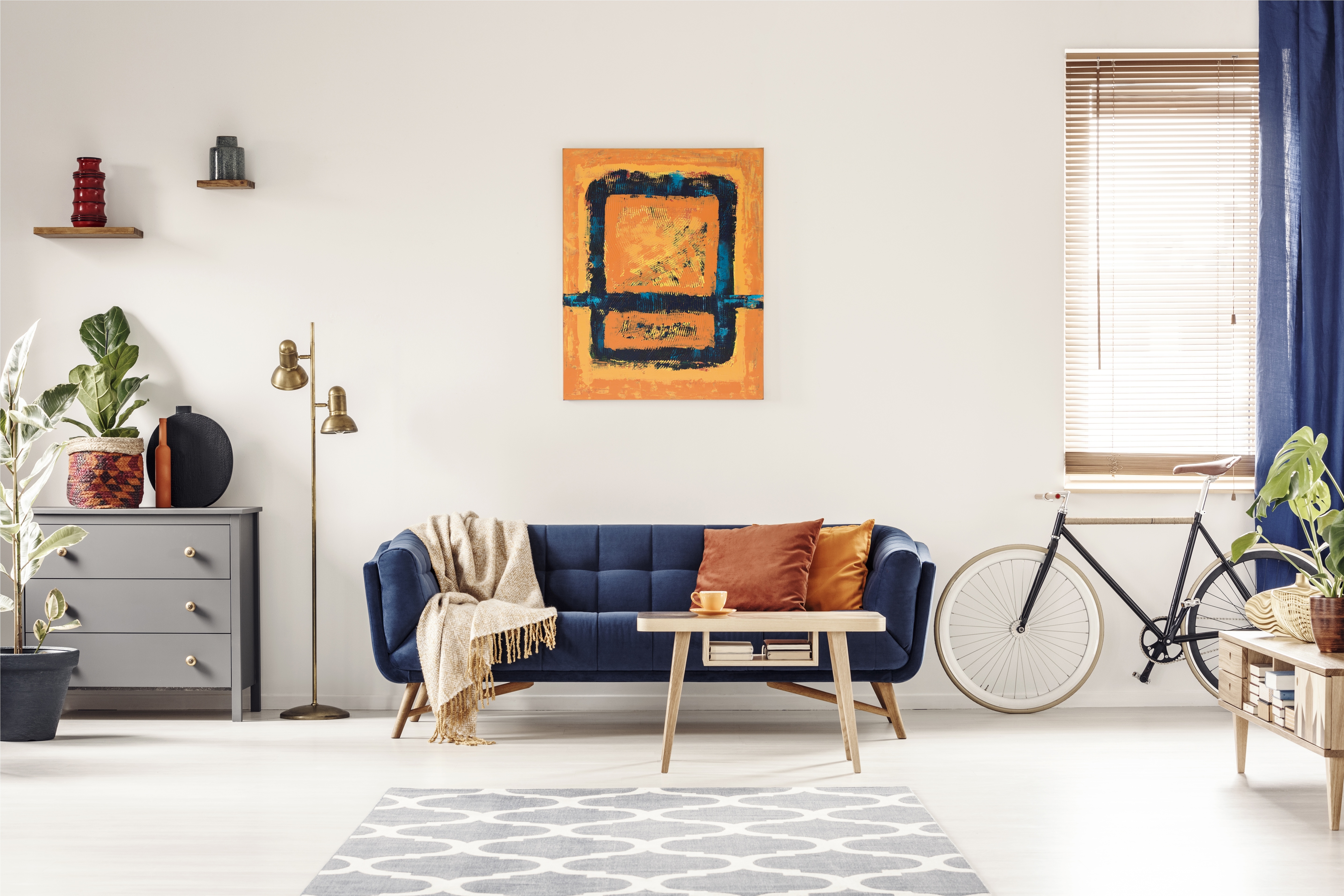 Geometric patterns have fluctuated in popularity for centuries, and they have recently made their way back into the spotlight. Geometric rugs bring a modern edge to any room with their bold designs, especially if paired with a bolder color underneath. These rugs come in all shapes and sizes, so you can easily find one to fit your space perfectly. Whether you opt for a smaller rug or an oversized piece, these geometric prints will instantly transform your living space into something special.
Some of the most popular geometric patterns for area rugs are diamonds, ovals, rectangles, or overlapping triangles. In addition, many geometric area rugs incorporate circles and dots in the midst of the other shapes, just to add additional visuals to the design.
Abstract Art Patterns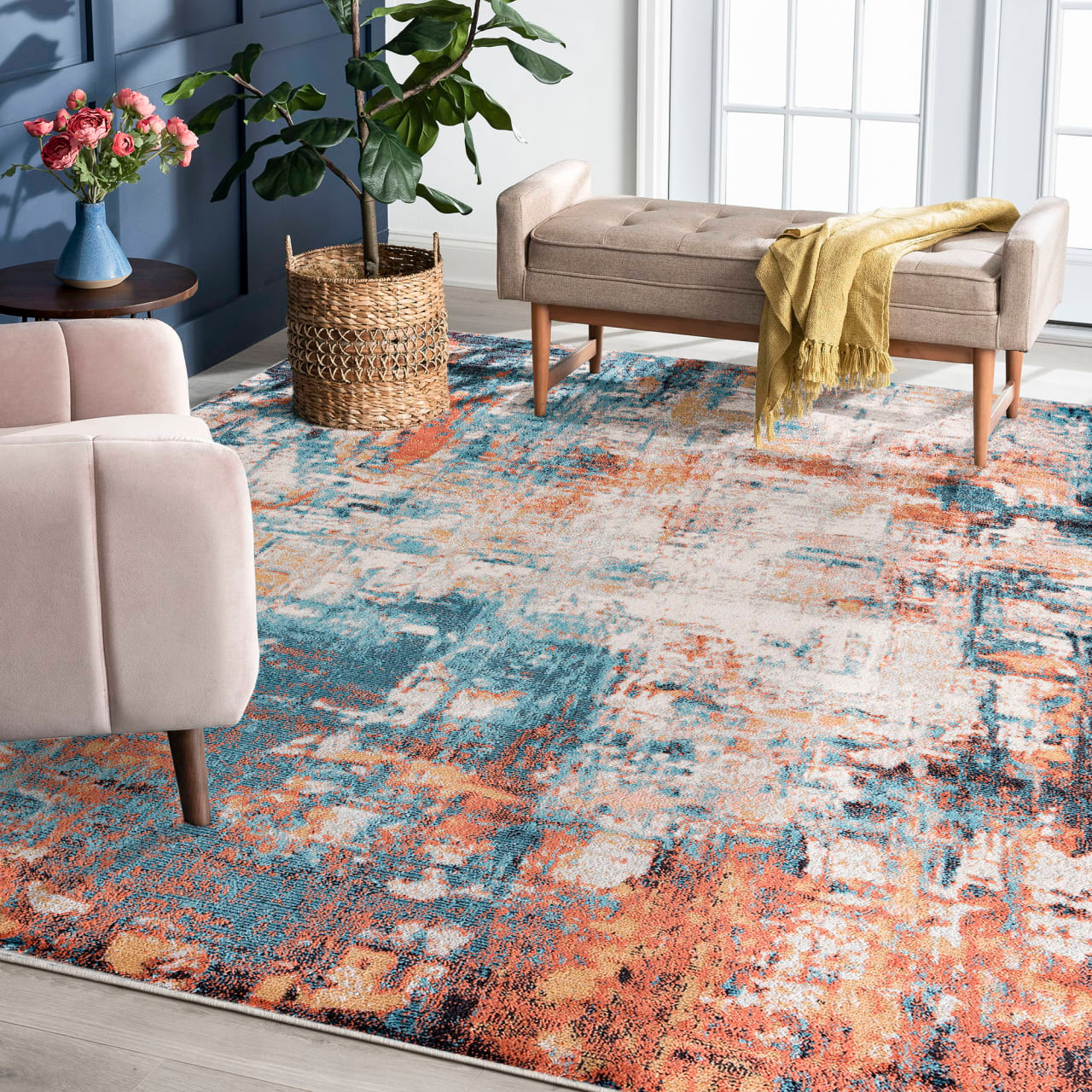 Abstract area rugs are perfect for adding drama and flair to any room. These rugs feature dynamic patterns that often incorporate multiple colors and shapes, making them perfect for creating an eye-catching focal point in any space. Depending on the color pallet and design of the rug, abstract art pieces can be meshed with several different decor styles, ranging from mid-century modern to homey cottage to traditional.
Stripes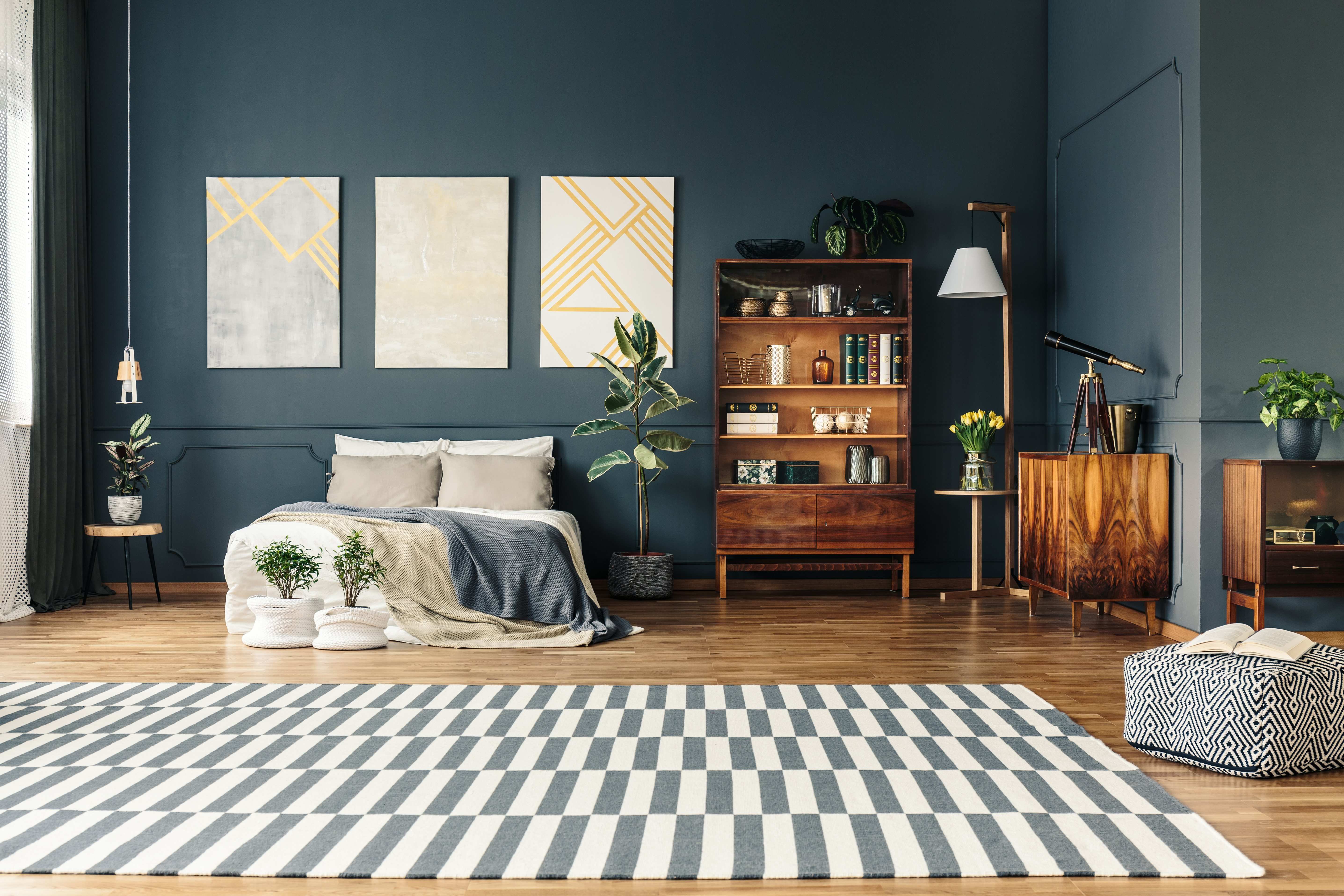 Similar to geometric designs, stripes are a great way to add an extra layer to the style of decor filling your space. While geometric shapes add depth in the form of several different shapes, stripes add a depth that is subtle, while still attractive to the eye. If you want a bold striped rug, you can go for dark stripes or strips of bright colors alongside one another. But if you just want something to mesh with the rest of your space, you can find lighter-colored striped rugs to fit with the aesthetic that you already have going in your home.
There are also different stripe widths to consider, depending on the style you are trying to go for! Thinner stripes are perceived as more elegant, while thicker stripes are seen as more retro, or trendy, depending on the color scheme.
Organic Shapes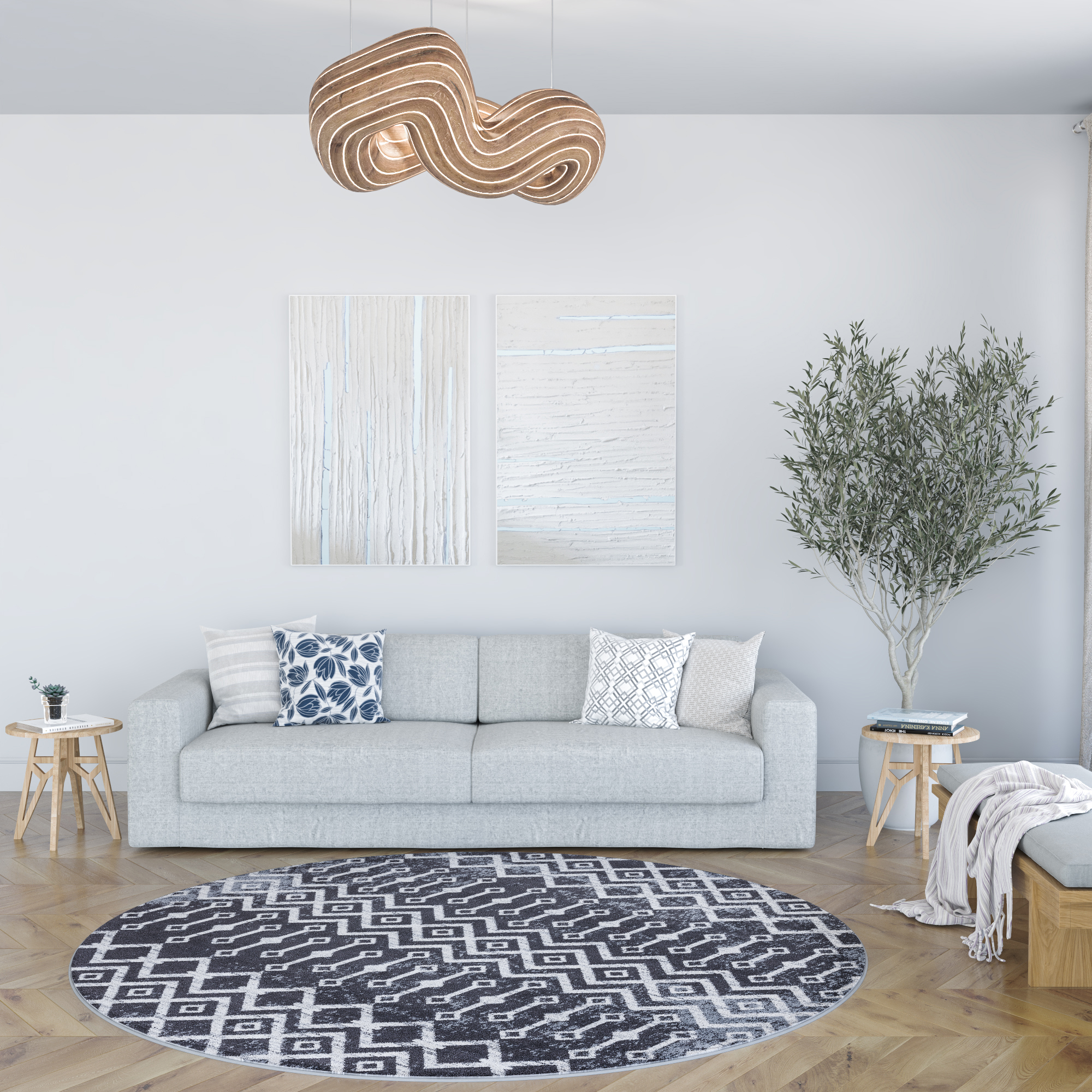 Organic shapes such as circles, ovals, and irregular forms are another great choice for adding a contemporary touch to your home decor. These shapes offer an interesting contrast against the more traditional rectangular or square rug designs, allowing them to stand out in any space while still maintaining harmony with the overall aesthetic of the room. Organic shaped area rugs come in many assorted colors and materials such as jute, cotton or wool so they're perfect for creating a cozy atmosphere while also providing visual depth.
What makes Contemporary Rugs so Functional?
In addition to their aesthetic qualities, contemporary area rugs also provide practical benefits. They're great at absorbing noise and preventing echo in rooms that have hardwood or tile flooring. This can be especially important if you have kids running around or pets that like to bark! Not only that, but they can also keep your feet warm during colder months and protect floors from wear-and-tear.
So, if you want something that looks good and is functional too, then contemporary style area rugs are a terrific addition for your home decor.
Finding the Right Rug for You
When it comes to finding the right contemporary style area rug for your space, there are a few things you should consider as you make your decision. Think about the size of the room; while a 5'x7' rug is great for small spaces, larger rooms may need something bigger in order to adequately fit the space.
You also want to think about where exactly you plan to place the rug. If it will be used as an anchor piece around furniture (like sofas or dining tables), then you may want something with more texture that will draw attention and supply comfort underfoot. If the rug will be used as an accent piece in front of furniture (like armchairs or sideboards), then something flatter might work better. That way, it won't interfere with seating arrangements or take up too much visual space in the room.
Shop Contemporary Rugs at Decorsify.com
At Decorsify.com we have dozens of different contemporary style rugs in different shapes, colors, and sizes – so you're guaranteed to find one that fits your vision for your space! On our website you can search by color, by design, by size, or by category, to see if contemporary is the right choice for you.
Regardless, with all of our options, you're certain to find one that matches what you're looking for! For more information about the distinctive styles of rugs available at Decorsify, check out our blog or our Instagram. Happy shopping!