Want to improve the aesthetics of your room? If you've been taking a look around your home and you feel like it's missing something but aren't sure what... sometimes the right answer is the simplest one! Maybe what you need is a large rug, something to help even out your living space.
Choosing the right extra-large area rug for a large living room requires keeping a few things in mind to ensure the rug is visually proportionate and balanced in the space, as well as making sure that it flows with the rest of your décor already present in the space. The following guidelines will help you choose the ideal rug for your large living room, so keep reading if you want some tips and tricks for the easiest way to make that happen!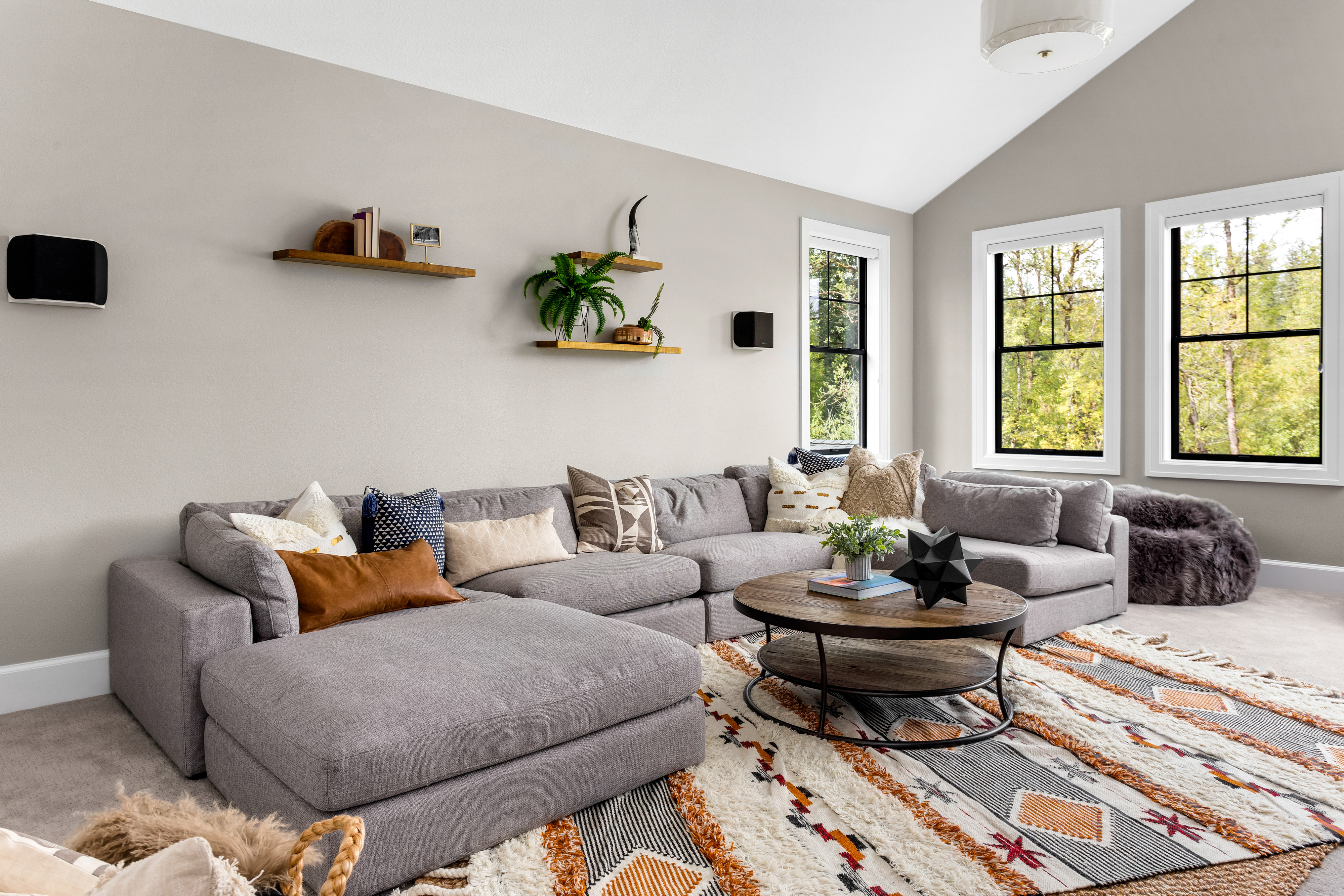 Measuring the Space
The first thing you need to do is take some measurements of your living room in order to figure out how the extra-large area rug would fit amongst your furniture. It is essential to measure not just the length and breadth of the room but also any alcoves, entrances, or other elements that can have an effect on the size and fit of the rug.
The precise measurements of an extra-large area rug may change from one manufacturer to the next, as well as from one application to another. Any rug that is longer than 9 feet by 12 feet (2.74 meters by 3.66 meters) is technically an extremely big area rug. Very big area rugs often range in size from 10' x 14' (3.05m x 4.27m) to 12' x 15' (3.66m x 4.57m) or even 14' x 18' (4.27m x 5.49m). If you want your area rug to look great and function well in your space, you need to take careful measurements and think about how your furniture will be arranged. Experiment with a few different measurements by taping them out on your floor to make sure you don't buy a rug that's too large, or too small to cover the area needed.
Furniture Placement
When you buy a large or extra large area rug for your living room, you need to figure out where your furniture will go in the space and how it will look in relation to the arrangement. In order to have a unified appearance in the room, a good rule of thumb is to check that the front legs of all of the different pieces of furniture are resting on the rug. If you have a coffee table it should be somewhat centered, at least from one viewpoint even if it isn't perfectly centered on the rug as a whole.
Looking at Different Shapes
Depending on the layout of your living space, you may want to choose an extra large area rug for living room that is either rectangular, square, or round. Using a rectangular or square rug works well in bigger rooms that have straight walls, but the use of circular rugs may help to soften the edges of a room that is more angular. If you have a round coffee table, chances are a round rug would look more cohesive – but shapes are something that can easily be experimented with and overlayed, so you don't have to stick to one uniform shape.
Studying Your Color Scheme
When choosing a large area rug or an extra large area rug for your living room, take the general color scheme of your living room into consideration and choose a rug that works well with the environment. A patterned rug may bring an edge to a room that otherwise has solid-colored furniture, while a rug with a solid color might be a nice option if you already have patterned furniture in the space and need something to ground the room and tie it together.
Different Materials
Next, take the material that the rug is made of into consideration. A formal or low-traffic environment may be able to tolerate a silk or viscose rug, whereas a high-traffic area such as a living room may need a more hardy material such as wool or synthetic fibers. Take a look at your household and its activity level and amount of foot traffic to determine what sort of material you should use in your living room. You can always consider a washable rug if you know that you're more likely to stain or soil a rug; that way, the rug can be easily cleaned.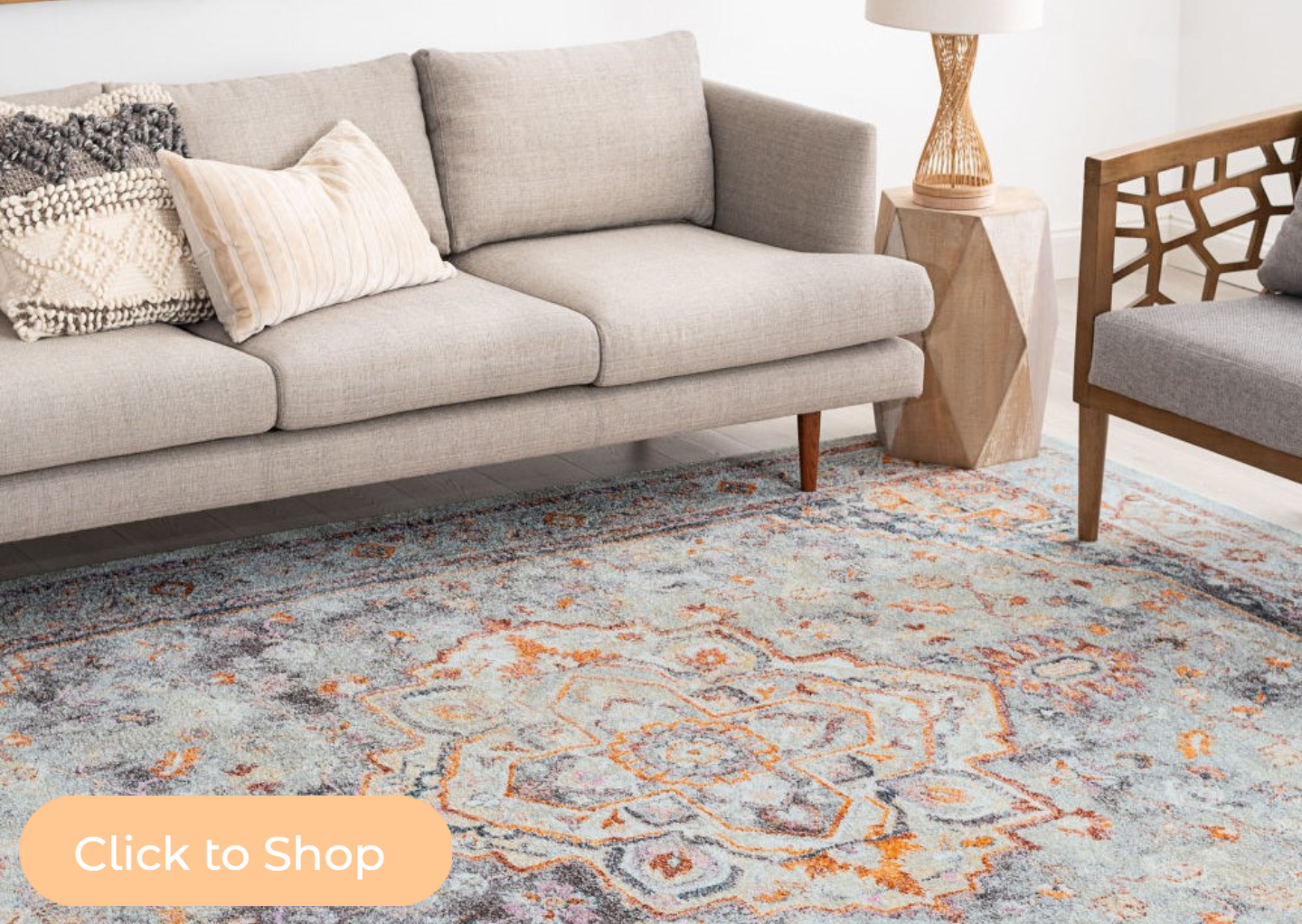 Frequently Asked Questions
Q: Where can I buy extra-large area rugs?
A: There is a great range of extra-large area rugs for living rooms available from large online shops as well as decor shops, where you could even find some extra-large sizes at these locations. For example, take a look at Decorsify's beautiful and versatile selection of large rugs and extra large rugs.
You might also try browsing through local stores that specialize in rugs. It's always a possibility that they'll have more rug options available and will be able to provide specific suggestions depending on your preferences and requirements. Just be sure to weigh all of your options, online or local, before making any final decisions. There are tons of options out there so it's hard to go wrong!
Q: How can I maintain my large or extra-large area rug?
A: There are several unique challenges to caring for a large or extra-large area rug that you might not have considered when dealing with a smaller rug in the past. You should vacuum your rug at least once a week, and more often in high-traffic areas, to prevent dirt and dust from becoming embedded in the fibers.
To avoid permanent staining, blot any spills as soon as possible using a clean, dry towel. Scrubbing the stain has the possibility to harm the fabric or cause the stain to set deeper, so avoid scrubbing or rubbing. Depending on the material and use of your rug, you may need to deep clean it once or twice a year to remove embedded dirt and stains.
To avoid uneven wear and tear, rotate your rug often, preferably every 6 months, so that it gets the same amount of foot traffic and sun. Also try to shade your rug from the sun to prevent fading and wear. You can also just close curtains or blinds at certain times of day to assist with this.
Rug pads are useful because they protect your rug from wear and tear, keep it from sliding around, and offer extra padding. Rug pads come in a variety of sizes and shapes, so choose one that works with your rug and the flooring you have.
Q: Can a large rug make the room look bigger?
A: The illusion of uniformity and space created by a large rug can trick the eye into thinking that a smaller room is really larger, yes! This is because a large or extra-large area rug may serve as a visual anchor for the furniture in the room, making the whole area seem more defined and intentional.
A large area rug may also help create the impression of a more spacious room by drawing the eye outward. But, in order to get the intended impact, it is crucial to choose the appropriate rug size and position. A room might seem smaller or more congested if the rug is the wrong size or is positioned improperly.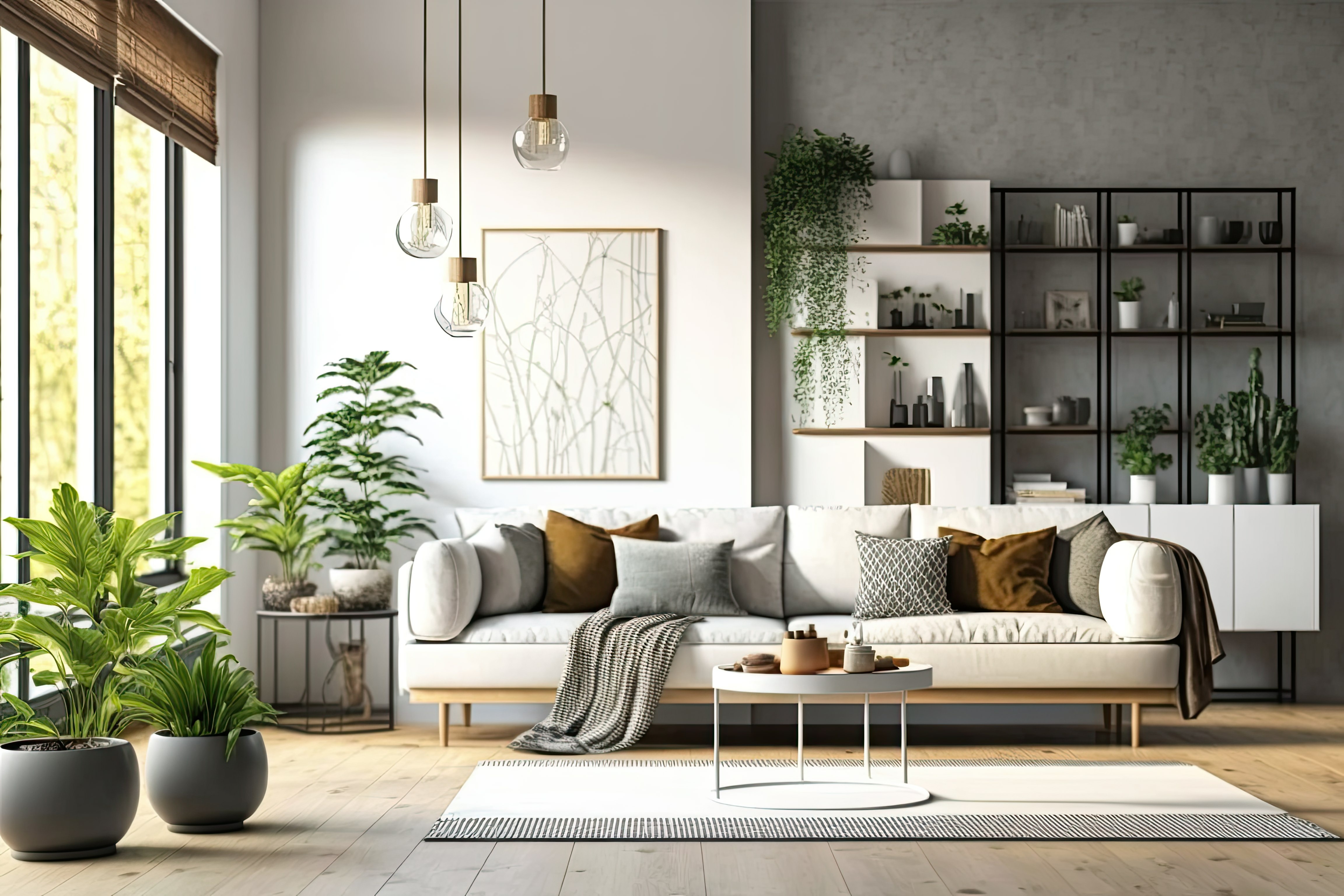 We hope now that you can see the endless benefits of using a large or extra-large rug in your living room! Living room rugs are some of the hardest to choose, just because of how impactful the living room is as a destination space of the home. We know the decision-making can be difficult and overwhelming, but hopefully with all of this information in mind, your decision will be made just a little bit easier.
If you're currently looking for a large rug to place in your living room - or in any other are of your home, for that matter - then you should take a look at Decorsify.com. At Decorsify, we have a wide variety of rugs in an abundance of sizes, including large and extra-large. So if you're in the market, give us a look-over as you start your rug hunting journey!