Some of the most popular pieces of home decor: area rugs. Area rugs have the capability to transform any space in your home, with dozens of different styles, colors, sizes, and shapes to choose from. It can be a little overwhelming trying to choose which rug is right for you and your home, so it can feel like a major achievement when you've finally done it: you've figured out your personal style, you've made the purchase, and you've placed your rug in your home. The stress is over, right? …Wrong. Trying to keep your new rug safe and clean can be more of a hassle than choosing the rug, especially if yours is a home with children, pets, or if the rug is in a high-traffic area and in danger of having food or drinks spilled on it.
This is where our washable rugs come into play!
Imagine not having to worry about muddy shoes, pet accidents, or messy meals ever again. Your rug can be the focal point of your room, and it deserves to be! By purchasing a washable rug, you are saving yourself time, and more importantly, stress, when it comes to the longevity of your rug. All you need to do to clean our washable rugs is put them in the washing machine and then let them air dry one they're clean - and you're all set to place them back in your home where they belong! Below we will discuss the reasons why you should purchase at least one washable rug, and try it out in your home.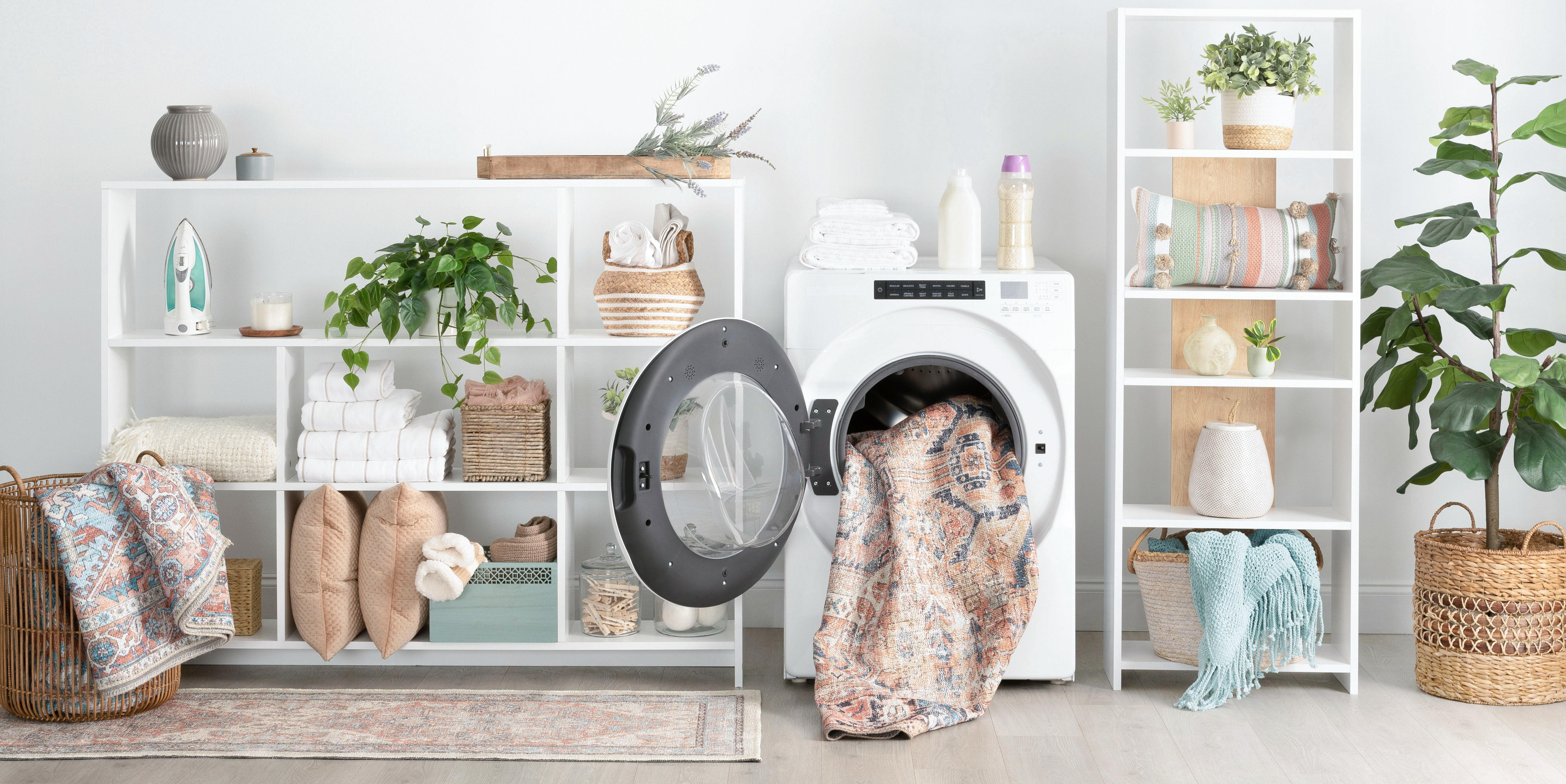 Save Money and Time
To say time flies is an understatement, and all of us are trying to simplify our to-do lists at home or don't want to spend too much money on professional cleaning companies. Perhaps the biggest perk of having a washable rug is this: you don't have to worry about either of those things at all! After purchasing a rug, no one wants to have to spend extra money on specific cleaning products or cleaning companies, and they also don't want to waste their time buying a rug only to have to throw it away when it ends up getting filthy, or stained. With a washable rug, those fears are eliminated, because cleaning our rugs are as easy as tossing them in the washing machine and then letting them air dry afterward to retain their shape. Not only does this save you time you would've previously spent having to hand-clean your rug, but it also saves you money in the long run.
Kid-friendly
Say goodbye to the days of moving rugs out of spaces where you know your kids spend the most time, or flipping rugs over when you know you're going to have heavier foot traffic in a particular room. With a washable rug, practicality is a top virtue, which means that they are incredibly durable and kid-friendly. And on top of the practicality, you won't have to sacrifice the style and elegance of your home in order to achieve it - our washable rugs are not only durable, but are also stylish and come in a variety of different sizes and colors to fit the exact needs for your home.
Pet-friendly
Anyone who owns pets knows that there are several different things you have to take into account when it comes to having a pet in a room with a rug. Pets have odors, many pets shed, and pets of course can leave their mark on anything left out in their space. But now, with our washable rugs, you can at least mark a few points off of that list! If your pet comes inside with muddy paws, or has an accident of any kind on your rug, you can just load it into your washing machine and when it comes out, it will be as good as new - as if the accident never happened! Our washable rugs are made of easy-to-clean and stain-resistant materials to make your cleaning process much smoother.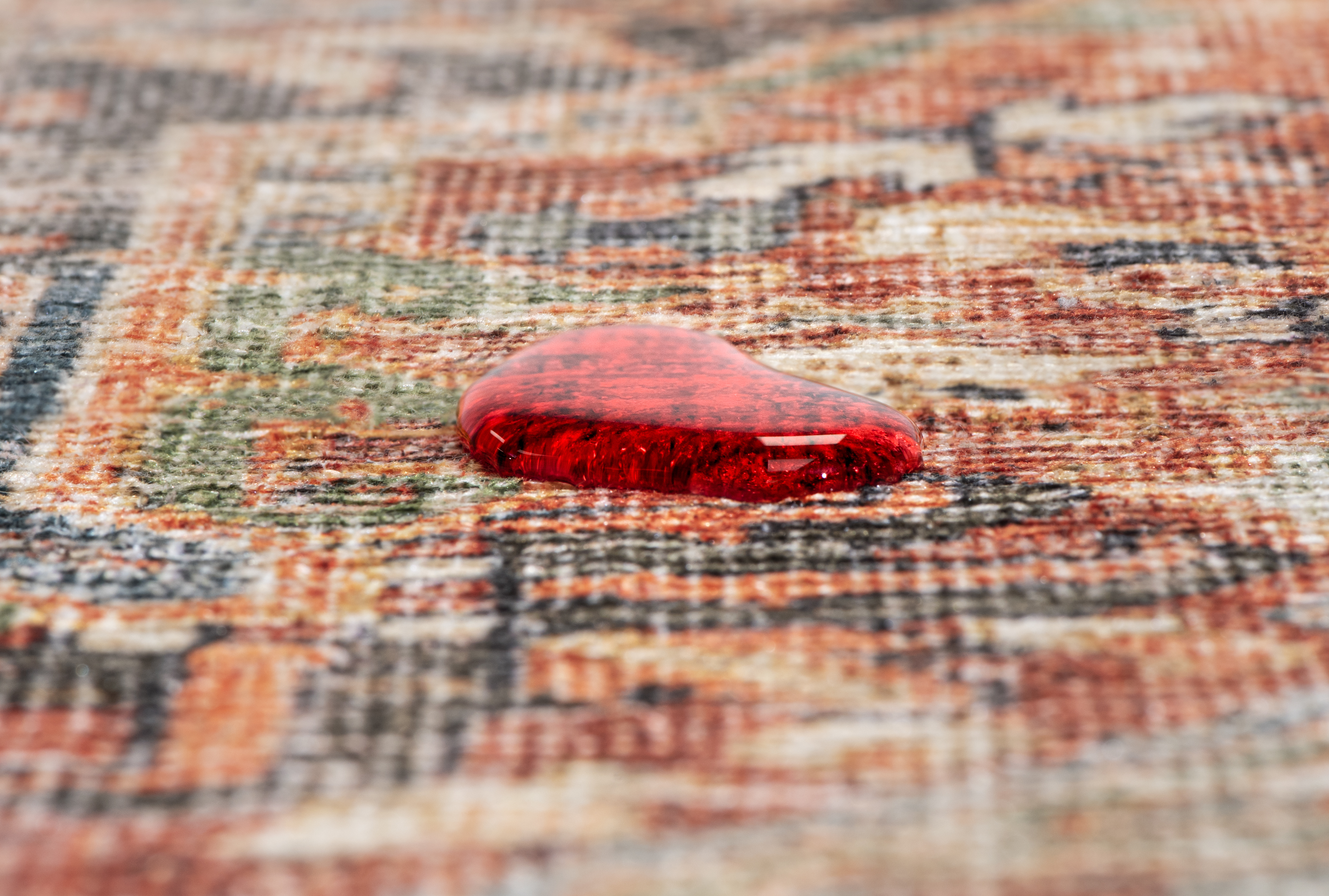 Eco-friendly
Owning a rug that can be washed and re-used will, of course, help combat waste! There are plenty of things that we throw out after a few uses, but now, your rug won't be one of them! If your rug gets dirty, it's as simple as putting it in the washer to clean it and make it as good as new, so there isn't any extra waste from throwing out your old rugs each time they earn a stain or get too dirty to clean.
Anti-allergenic
If you or someone in your home have serious allergies, whether it be to pollen, dust, pet dander, etc. then washable rugs are the perfect fit for you. Some other styles, for example shags, retain dust a little more than others, and would most likely result in a flare of your allergy symptoms, especially when cleaning the rugs. These washable rugs don't store dust and allergens thanks to their low pile design. Washing them on a regular basis can be a helpful solution to reduce the allergens in your living space. A more hygienic area rug, a healthier life!
You can use machine washable rugs anywhere you like in your home, especially in high traffic areas, still keeping peace of mind. We here at Decorsify offer various sizes of area rugs for your home, like runners for hallways or entryways, or larger area rugs for your living space or dining room. We have everything in between, to fit your bedrooms, home offices, and bathrooms with any washable rugs you need!