When it comes to creating a serene and sophisticated bedroom ambiance, the right nightstand can make all the difference. Whether you're looking for a practical office nightstand, a luxury addition to your bedroom decor, or a chic open nightstand to complement your queen bed, we have the perfect selection for you. In this blog, we'll explore a variety of nightstands that will effortlessly enhance your home decor. Visit our website today to shop online to find the ideal nightstand that aligns with your personal style and needs.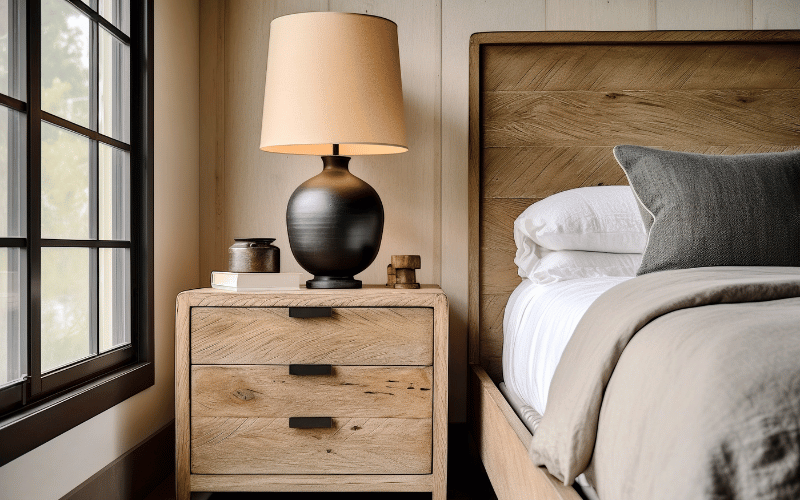 Gray and White Nightstands
A gray and white nightstand is a versatile choice that effortlessly complements various color schemes and interior styles. Its neutral tones create a calming atmosphere in your bedroom, making it the perfect addition to a relaxing sanctuary. The combination of gray and white adds a touch of modern elegance to your space, making the nightstand a focal point that blends seamlessly with your existing decor.
Office Nightstands
Transform your home office into a functional and stylish workspace with a nightstand used as an office side-table. This practical solution offers ample storage for essential documents, stationery, and other work-related items. The nightstand's design allows it to seamlessly integrate into your office setup, keeping everything you need within arm's reach while maintaining a clutter-free and professional environment.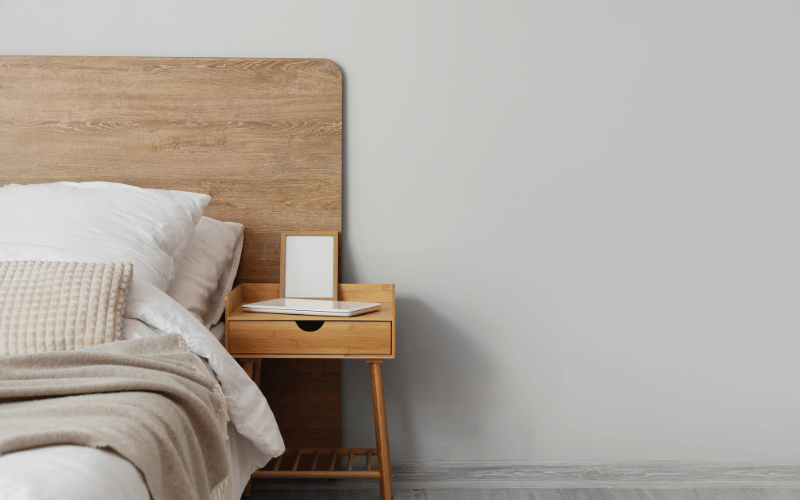 Light Wood Nightstands
For those who appreciate a touch of nature in their bedroom, nightstands crafted from light wood are an ideal choice. The warm and inviting tones of light wood create a cozy and welcoming atmosphere. Choose from a variety of designs and finishes, from classic to contemporary, to find the perfect nightstand that complements your taste and enhances the overall aesthetics of your bedroom.
White and Walnut Nightstands
The harmonious blend of white and walnut creates a striking contrast that adds a touch of sophistication to your bedroom decor . A white and walnut nightstand exudes elegance and timelessness, making it a standout piece that seamlessly matches various bedroom styles. With its ample storage and exquisite design, this nightstand is a practical and luxurious addition to your sleeping space.
Open Nightstands
Embrace the airy and modern appeal of an open nightstand. With sleek lines and minimalist design, an open nightstand offers a chic alternative to conventional closed storage. Showcase your favorite decor pieces, books, or personal mementos on its open shelves, adding a personalized touch to your bedside.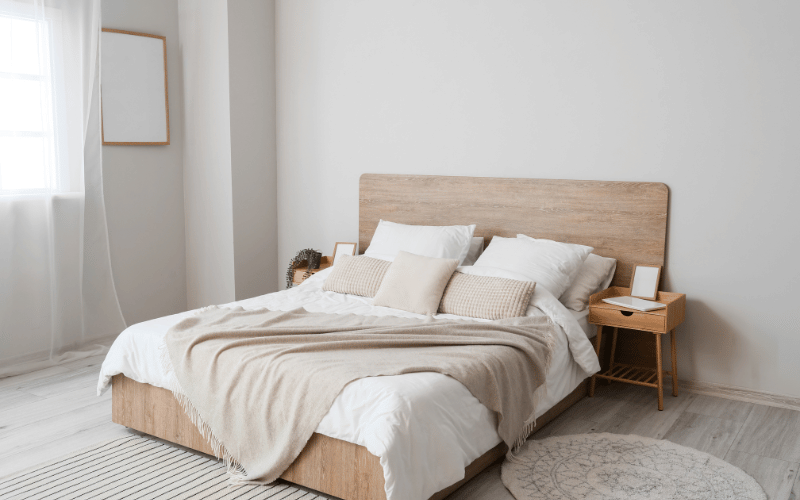 FAQs
Q: What is a nightstand, and why is it essential for my bedroom?
A: A nightstand, also known as a bedside table, is a small piece of furniture typically placed next to the bed. It serves as a functional and stylish addition to your bedroom, offering a convenient surface to place essentials like lamps, alarm clocks, and books. Nightstands also provide valuable storage space to keep personal items organized and within easy reach, enhancing the overall aesthetics and functionality of your sleeping space.
Q: How do I choose the right nightstand for my bedroom?
A: Choosing the right nightstand involves considering your bedroom's style, available space, and storage needs. Take into account the color and design that complements your existing decor, ensuring it blends harmoniously with the room's theme. Measure the space next to your bed to find a nightstand that fits comfortably without crowding the area. Additionally, consider the number of drawers or shelves you require for storing essential items.
Q: Can I mix and match nightstands with different styles and colors?
A: Absolutely! Mixing and matching nightstands can add an eclectic and unique touch to your bedroom decor. Experiment with different styles, colors, and shapes to create a visually engaging and personalized space. Just ensure that the nightstands you choose harmonize with each other and fit well within the overall aesthetic of your bedroom.
Q: What are the benefits of an open nightstand versus a closed one?
A: An open nightstand, with its minimalist design and open shelves, offers a more modern and airy feel to your bedroom. It allows you to showcase decorative items and keeps essentials within easy reach. On the other hand, a closed nightstand with drawers provides concealed storage, helping to keep your bedroom clutter-free. The choice between an open and closed nightstand ultimately depends on your preference for aesthetics and storage needs.
Q: Can nightstands be used for purposes other than the bedroom?
A: Absolutely! Nightstands can serve as versatile pieces of furniture beyond the bedroom. In the living room or home office, they can function as side tables, providing a convenient surface for holding drinks, remote controls, or office supplies. Their compact size makes them adaptable to various spaces in your home, adding both style and functionality.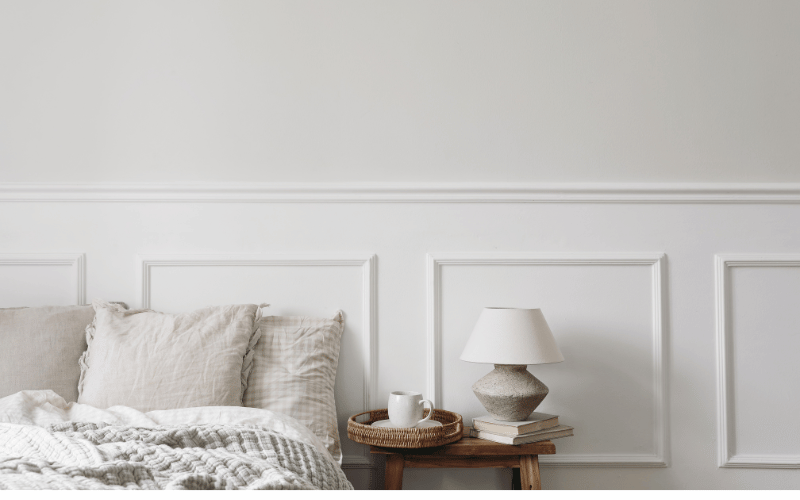 Congratulations on embarking on a journey to elevate your bedroom decor with Decorsify! Our exquisite selection of nightstands offers a perfect blend of style and functionality, providing you with the opportunity to create a personalized and captivating sleeping space. Visit our online store today to explore our wide range of nightstands, including every style from traditional, to contemporary, to open-shelving nightstands. With a variety of colors, designs, and finishes, you are sure to find the ideal nightstand that complements your bedroom's aesthetics and meets your storage needs. Take advantage of our website to explore our diverse collection, shop online, and embark on a journey of inspired living. Create a harmonious and inviting space that reflects your unique style and transforms your bedroom into a serene sanctuary. Happy decorating!