A Welcome Note From Decorsify
Growing up and moving into your own home has always been something you eagerly looked forward to. The opportunity came, and you realized moving out was just one part of the equation. You have to personalize that space by adding furniture and décor that suits your style and personality.
While it's straightforward to visualize what you want to achieve, it's not always easy to find the pieces to the puzzle to complete your vision. Something as simple as choosing a rug presents a serious challenge because of the many options available to you. Well, that's one decision we at Decorsify want to make easier for you.
Who Is Decorsify?
Various factors render the act of decorating a home a difficult task or even a chore, depending on how you look at it. Some of the most common include
●Your personal style and interests
●The style you want to achieve
●Cost of items
●Feasibility of getting the materials you want
For instance, if you ever desired your home to be a replica of some room in Buckingham Palace, you would do it. But do the incredibly ornate decorations fit your tastes and preferences? Is it possible to obtain the materials in use? Most importantly, can you afford it?
The question is, why should your preferred style be expensive to achieve? Isn't there a way to make it seamless for you to get the perfect area rug for your living rooms at a pocket-friendly rate?
These are the questions that Decorsify has come to answer.
We have put together a catalog of some of the best home décor products you want and need, all at an affordable cost. Whether it's an outdoor rug you require or resistant rugs for high traffic areas, we have everything necessary to turn that house into an impeccable masterpiece as designed by your inner design god.
What Does Decorsify Do?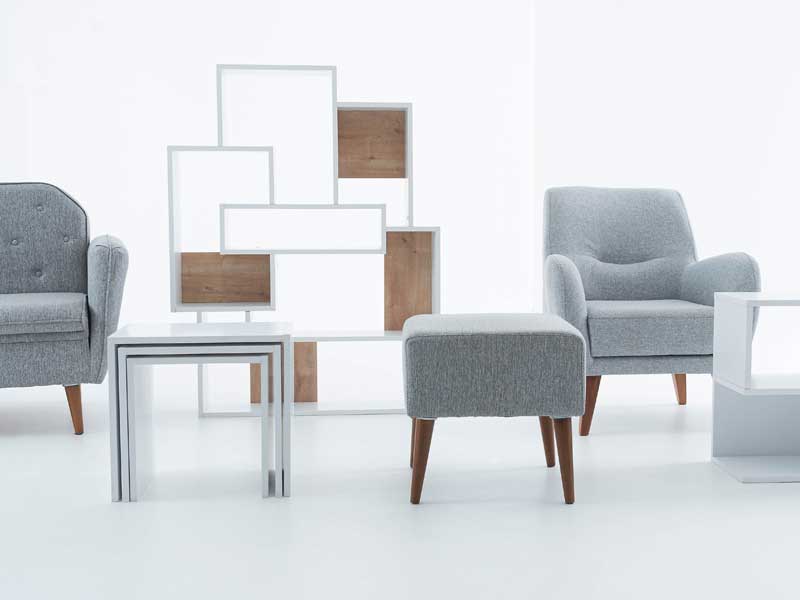 The thing about living in the most developed economy the world has ever experienced is the possibility of choice. You can pick anything you want worldwide and put it in your house. Note that every retailer, wholesaler, furniture maker, and décor provider knows this. So, what ends up happening is you get inundated with thousands of choices.
This translates into a struggle to find exactly what you want for your home. Consequently, it has affected how people shop, so much so that when you think of adding to your home, you just plan to go out, with the assurance of something catching your eye.
Is that thing really what you want, or did it just wow you in the moment?
That's what we at Decorsify are looking to change when it comes to furniture and décor. It would be best if you didn't wing it; we want you to think about what you want to add to your home. When you have a solid idea of what you want, we'll be ready to offer you the desired items.
Is it a stylish yet simple bed you want? Could it be an ottoman with storage space, or is it a unique dining room décor piece you're looking for? We guarantee you that every item in our online store adds a feeling of completeness to your décor.
What Products Can You Get from Decorsify?
We have a large catalog of furniture and rugs that you can put in any room in your home. What we've done is segment our products to simplify things for you when browsing and comparing. Our two main categories are furniture and rugs. We have further broken down the two categories into three sections each. For furniture, you can choose to shop by room, type, and color. As for rugs, you can purchase by style, color, or size.
Some select categories in furniture type have the following categories
●Bookcase
●Wall shelf
●TV stand
●Coffee table
●Sectional
●Sofa
●Nightstand
●Desk
●Shoe rack
●Side table
If you're looking to shop for rugs by style, you can expect to find the following styles.
●Transitional
●Contemporary
●Traditional
●Solid
●Shag
●Cabin
●Washable
●Outdoor
These are just a few categories you can select from. Drill them down further to find more items resistant to wear, tear, and stains, or rugs with natural fibers. If you are the kind of person who loves deals, check out the clearance sales area to reveal up to 30% off on furniture and rugs.
It's also quite important you note the free shipping and returns guarantee we have available.
Why Should You Shop with Decorsify?
We can tell you right now that no one else puts as much effort as us into seeing your living room, dining room, and more, fit your personal preferences. We have taken the time to gather exquisite furniture and rugs that suit your style while adding a touch of class to your home.
Shopping for the appropriate furnishing can be a tiresome process. We understand that because we've been through the very same process of trying to find a piece that fits your needs as well as you'd hope. That's why we've decided to improve how you and many more people out there do furniture shopping.
On our website, we've put together proper categorization of our products. In this way, you can find it quickly and easily get the product you want. From there, it's a matter of deciding which to pick and which to leave behind for next time.
Ready To Deck Your Home in Style?
Now that you know how Decorsify works, choosing your furniture is no longer the hustle it used to be. You can browse through our perfectly segmented categories to find your living room ornamentation, a rug pad, home décor, and more that you require.
Best of all, our products are unique and stylish. You won't come across anyone else sporting the same furbishing as you. Stand out whenever you're hosting a book club or having some friends. You don't even need to fish for compliments.
Finally, don't forget to sign up and save 15% off selected products for members.